Blockchain technology holds immense promise for a variety of industries, beyond just Bitcoin, including:

Financial services and banking
Real estate
Supply chain management
Health care
Academia... and many more
From smart contracts to blockchain-encrypted academic credentials, the use cases are vast and far-reaching. Are you prepared?
To make sense of this revolution, you need to understand what a blockchain is and what it is capable of doing. Start your learning with this special 3 hour event from IEEE: Introduction to Blockchain Technology, led by Morgen Peck, contributing editor of the IEEE Spectrum Magazine special report on blockchain technology.
Over the course of 3 days, Morgen will help you make sense of this technology, and begin to discover applications that make sense for your industry. Your registration includes all three sessions. If you successfully complete the assessment at the end of the virtual event, you will recieve a virtual certificate with IEEE continuing educations units (CEUs) and professional development hours (PDHs) and ISACA continuing professional education credits (CPEs). Register today! Not able to attend in real time? All content will be available on-demand for 30 days.
Our Speaker: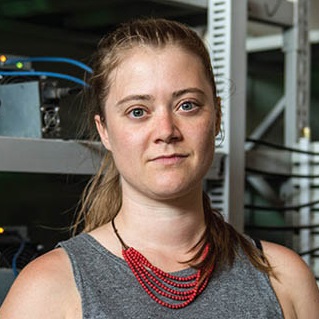 Morgen Peck
Contributing Editor, IEEE Spectrum Magazine special report on blockchain technology
Morgen Peck has been writing about Bitcoin and blockchain technologies as a freelance journalist since 2011. Her first feature article about Bitcoin "The Cryptoanarchists Answer to Cash" appeared in IEEE Spectrum Magazine and was one of the first pieces in the mainstream press to explain how the technology works and to provide cultural and historical context for the project. While reporting stories for IEEE Spectrum, Wired, Scientific American, American Banker, and other outlets Morgen has witnessed some of the more consequential moments in the history of cryptocurrency evolution. She attended the first Bitcoin conference in New York in 2012. She was a resident in the Air BnB where the founders of Ethereum met in person for the first time during a 2014 conference in Miami. She has toured multiple cryptocurrency mining facilities, both large and small, in mainland China. In November 2016, she acted as an independent observer of the key generation ceremony that marked the birth of the Zcash blockchain, an experience that was the basis for a recent full episode of the NPR show, Radiolab. In 2017, Morgen served as contributing editor on a special print issue about blockchain technology for IEEE Spectrum. She is also a frequent guest on the weekly Science Radio show, Science Friday.
If you are interested in group discount options (bulk seating) please click here.