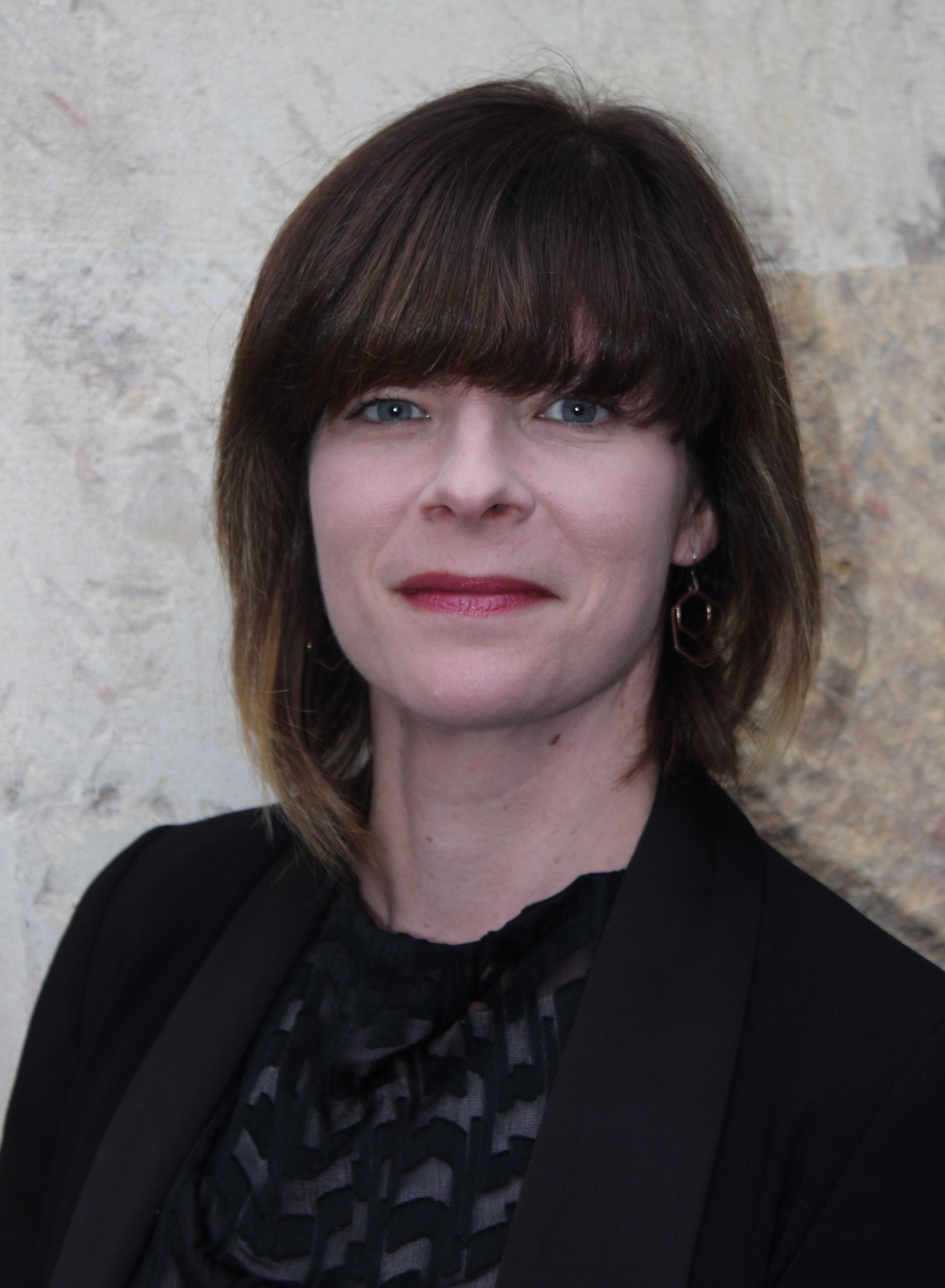 Katherine Doggrell
Building Trust to Restart: Moderator
Editor-in-Chief EMEA, Questex Hospitality Group
Katherine is a journalist and author with over 15 years' experience in the hotel sector. During her career she has worked for publications including the Financial Times, The Guardian, Q, Mojo and Business 2.0. She is the author of Checking Out: What the Rise of the Sharing Economy Means for the Future of the Hotel Industry, published by Bloomsbury in January 2020.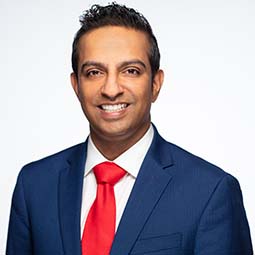 Biran Patel
Chairman
AAHOA
Biran Patel is the Vice Chairman of AAHOA, the voice of America's hotel owners. He has been an active member of the association since 2001 and has served on AAHOA's board of directors since 2014. A native of Birmingham, England, Biran is a second-generation hotelier who started learning the hospitality business as a teenager in the family owned hotel. He earned a B.S. degree in Finance from the University of Texas at Austin. Today, Biran owns and operates multiple branded and independent hotel properties and is also a partner in BHP Investment Company.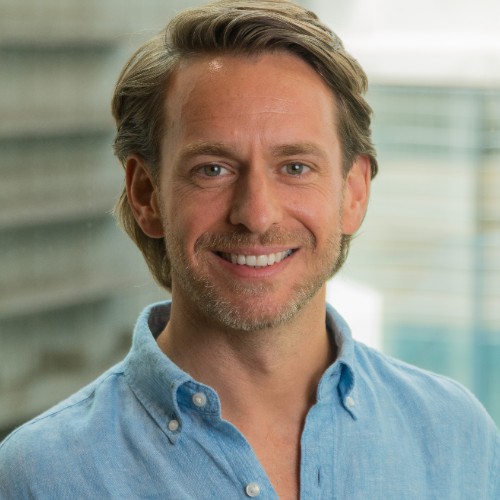 Charlie Osmond
Chief Tease
Triptease
Charlie started his first company, FreshMinds, a research consultancy, on graduating from Oxford University. The business grew well and Esquire Magazine named him UK Young Entrepreneur of the Year. Charlie is the Chief Tease at Triptease, a firm dedicated to helping hotels deliver a better digital experience and more direct bookings. Triptease, a pioneer in the Direct Booking Movement, quickly gained a reputation for its first product Price Check. Charlie is a member of YPO Manhattan, a Companion of the CMI and a Fellow of the British American Project. He's served on the British Airways Business Advisory Board, won The Sunday Times £5M London Entrepreneur Challenge and was named in HSMAI's list of 25 Extraordinary Minds in Hospitality Sales & Marketing. Charlie is a keen sailor and recent convert to running, finishing 2nd in the 2017 Death Valley marathon.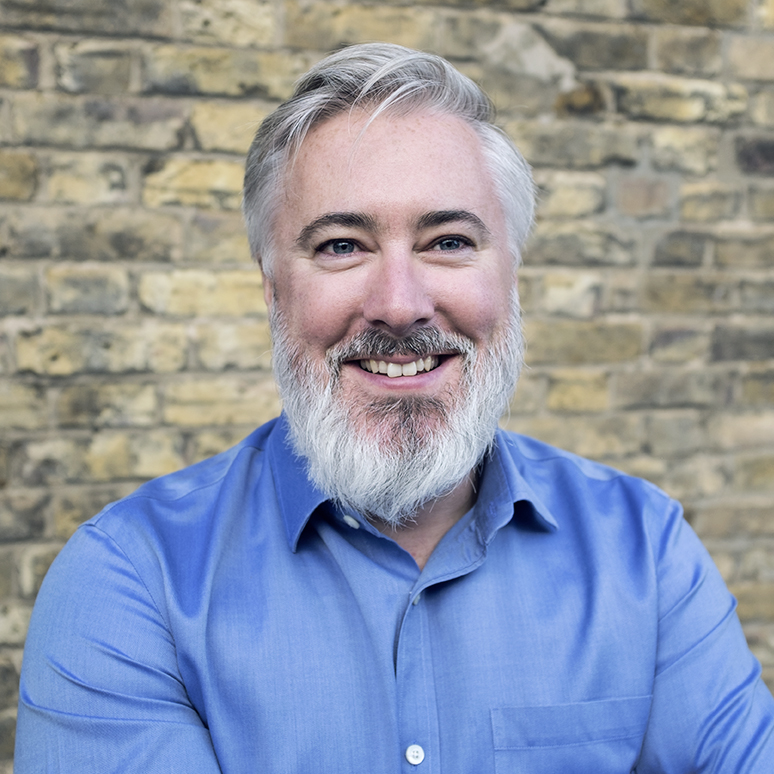 Frank Reeves
Co-founder & CEO
Avvio
Frank has acquired a reputation for being one of the top innovators in travel technology. With eighteen years of industry insight, Frank consistently ensures Avvio is at the forefront of the hotel industry. His unwavering focus on innovation ensured that Avvio was the first company in the world to provide the hospitality industry with a fully guest-centric booking platform powered by artificial intelligence. Throughout his career, Frank has been passionate about educating hoteliers on the potential of the direct channel (i.e. the hotel website) by advocating a digital-first strategy and personalised guest booking experience. During his career, Frank has been invited to speak at various prestigious events across the world including Phocuswright, ITB Asia, HEDNA conferences and Fáilte Ireland. He has also been named as one of Europe's Top Extraordinary Minds in the hospitality sector by HSMAI Europe. *** Avvio works with hotels and accommodation providers - from boutique independents to luxury global accommodation brands - to enable them to engage effectively and intuitively with every guest. Avvio creates personalised booking experiences through custom web design and tailored digital strategies built around Allora, our pioneering AI-powered booking platform.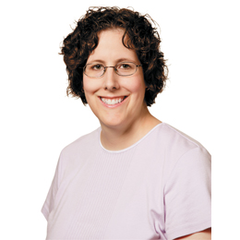 Elaine Simon
Senior Managing Editor
Hotel Management / Questex
Elaine Simon is senior managing editor of Hotel Management and has been with the publication for more than 15 years. She also has written for a variety of other publications, both in and out of the hotel realm, during her more than 25-year career.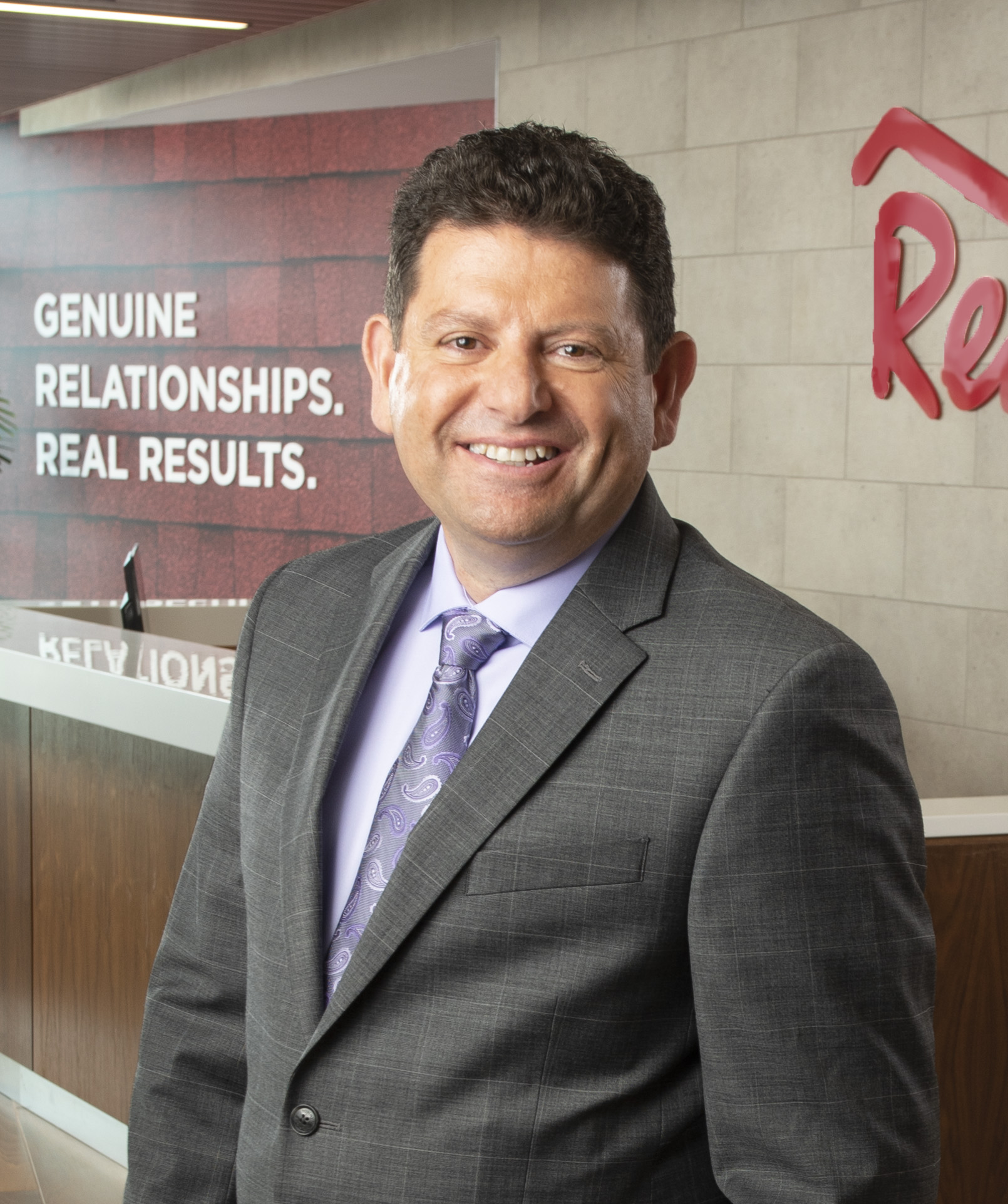 Fouad Malouf
SVP Franchise Operations
Red Roof
Fouad Malouf serves as Senior Vice President of Franchise Operations for Red Roof, overseeing 530 locations in the U.S and international markets. Throughout his 38-year career with Red Roof, Fouad has held many positions, most recently as Vice President, Franchise Operations, directly supporting the franchisees and the franchise operations team in their day-to-day business. Fouad's passion - building and maintaining strong business relationships by providing unique value – has been instrumental throughout his career at Red Roof. He also serves on the Red Roof Brand Standards Committee and plays an active role with the Red Roof Franchise Advisory Council.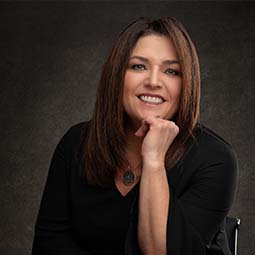 Tina Burnett
Division VP, Franchise Brand Performance
G6 Hospitality
Tina Burnett is the Divisional Vice President of Franchise Operations at G6 Hospitality, the parent company of Motel 6 and Studio 6. In her role, Tina is responsible for driving forward the strategic growth and performance of the more than 1,000 franchise property locations throughout North America, which represents one of the largest economy lodging portfolios in the hospitality industry. With more than 20 years of experience working in the hospitality sector, Tina has held multiple leadership roles in franchise development and operations since joining G6 Hospitality in 1998. Most recently, she served as Vice President of Franchise Strategy and Development overseeing the domestic growth of Motel 6 and Studio 6 brands. Burnett holds a degree in business administration. She is an active participant in the Asian American Hotel Owners Association Women's Organization and was recently appointed to the board of the Texas Hotel & Loading Association.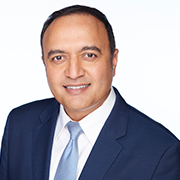 Vinay Patel
Treasurer
AAHOA
Vinay Patel is presently the president of Fairbrook Hotels, which owns and operates 11 properties, including IHG, Hilton, Radisson, Choice, and Wyndham brands. Vinay has been a passionate champion for hoteliers in the nation's capital. His leadership in advocacy includes testifying before the U.S. House of Representatives on regulatory issues affecting franchisees, hosting roundtable meetings with public officials to illustrate the importance of the lodging industry on the American economy and working with lawmakers on banking rules that affect small-business owners.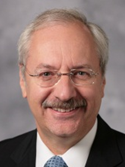 Alphy Johnson
Managing Director-Americas
Hotel Consulting Solutions (HoCoSo)
During his career as an international hotelier, Alphy has enjoyed the opportunity to work in the Europe, Asia, Middle East and the Americas, at both the executive and operational levels, with Rosewood Hotels & Resorts (15-years) as V.P. of Operations, Westin (5 years) as GM, Nikko as V.P., and Candela as C.O.O. Alphy has a passion for teaching and leading high performance hospitality teams, sustainable operations, and maximizing Owner's Return on Investment. Alphy's passion for sharing his knowledge has enabled him to Guest Lecture at Glion in Switzerland, Stanford University, University of Houston, Los Angeles University, and universities in Indonesia, Saudi Arabia and Japan. Alphy received his MBA from Glion, Switzerland (2013), became an AH&LA Certified Hotel Administrator and Certified Advanced Hospitality and Tourism Analyst, and was the first hotelier to earn the certification of LEED Accredited Professional. Alphy's skill sets include international luxury hospitality operations, revenue management, strategy development and business planning, brand development, finance, asset management and opening hotels internationally. He is Managing Director of HoCoSo (Switzerland), CEO of International Hospitality Advisor, a Senior Lecturer at Glion where he teaches Property and Asset Management, Revenue Management and Managerial Finance courses to MBA students, and teaches Executive Education courses. He has been a founding Board Member of the National Omani Hospitality Company, serving as Chairman of the Finance & Audit Committee and Vice-Chairman of the Brand & Development Committee.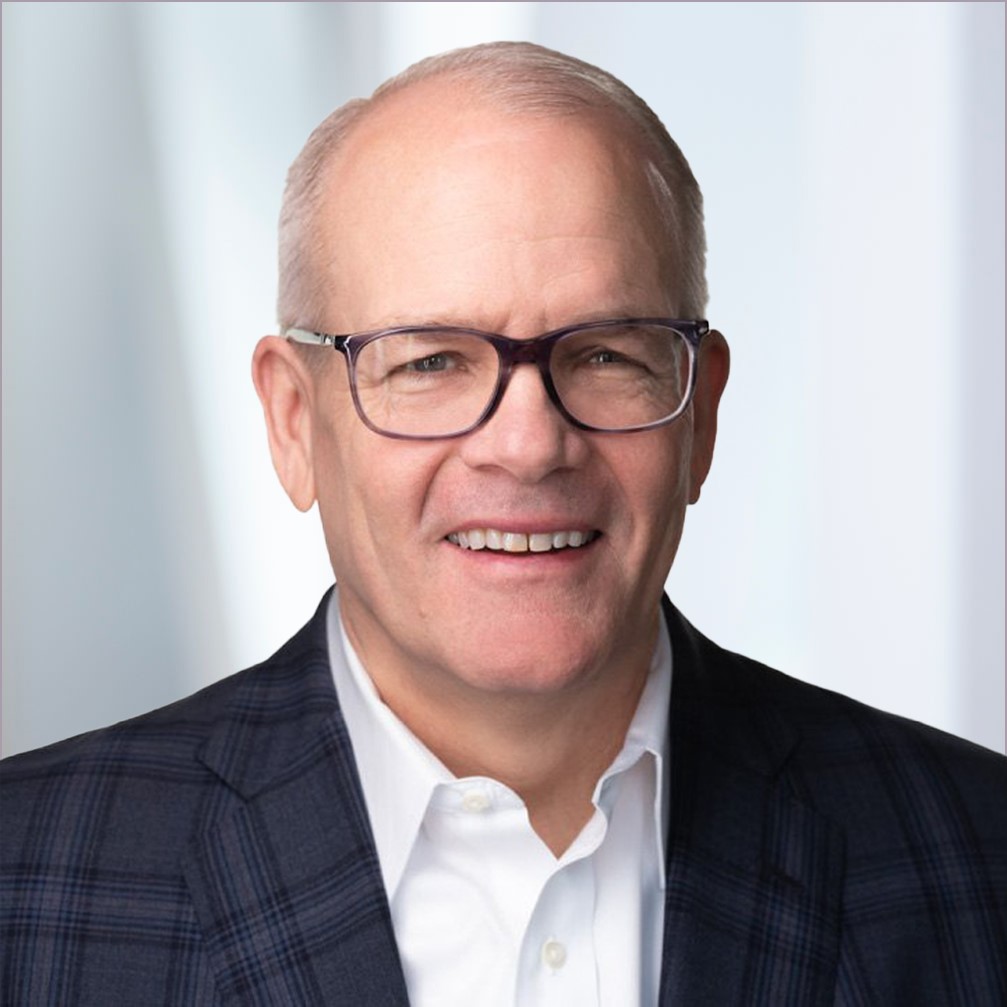 David Duncan
President & CEO
First Hospitality
David is the President and CEO of First Hospitality, based in Chicago. He has over 25 years of global operating experience in managing high performing teams and in executive roles in both private and publicly held organizations. He coordinated over $10 billion of real estate and capital market transactions across multiple geographies and currencies. His experience ranges from fee-simple equity transactions to mortgage and mezzanine lending and complex joint venture and structured transactions. David began his career in public accounting, consulting, and financial institutions before he found his true passion in the hotel and travel space. He has been immersed in the lodging investment and operating space for more than 20 years now. He especially enjoys harmonizing the right capital structure with the right real estate, branding, and operational solutions to optimize investor returns in lodging, and related investments. His formative institutional experience was with GE Capital Real Estate, Guggenheim Partners, and Ernst & Young, LLC [in Los Angeles, Boston, Stamford CT, and New York]. Before joining First Hospitality, David served in executive roles at JC Resorts in La Jolla, CA and Denihan Hospitality in New York City. David received his B.A. from Western Michigan University, located in his hometown of Kalamazoo, MI. He was an adjunct professor in the Carroll School of Management, Boston College.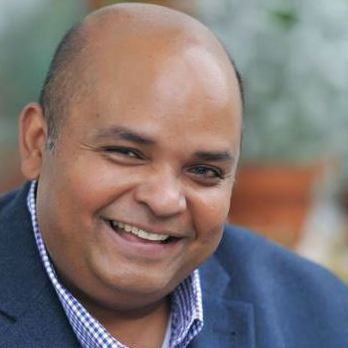 Dilip Petigara
CEO
Access Point Financial
Petigara has over 23 years of experience in both the hospitality and finance industries. Petigara joined Access Point Financial from a real estate and capital advisory service firm which focused on hospitality. Prior to his advisory role, he served as Senior Vice President of Specialty Finance Group. His responsibilities included management of loan operations, internal credit approval, closing/funding and asset management with specific focus on support to participations, syndications and reporting to warehouse lenders. Prior to SFG, Petigara served as Assistant Vice President and Senior Underwriter at GMAC Commercial Mortgage.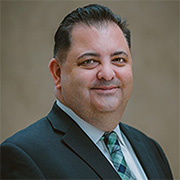 Michael Sonnabend
Managing Member
PMZ Realty Capital LLC
Michael Sonnabend is the managing member and a founder of PMZ Realty Capital LLC. He has been active in the Hospitality Financing Market for over 30 years. PMZ is the leading provider of financing to private owners of hotels in the United States. During the past 12 months, the firm has completed over $800,000,000 of transactions, including acquisition, permanent, recapitalizations, and construction financing. Since beginning his career in 1988, Michael Sonnabend has completed over $10 billion in financing and sale transactions nationwide. He has arranged financing both full and limited service brands for every major hotel chain, including Marriott, Hilton, IHG, Hyatt, Choice Hotels and Wyndham. In addition, he has arranged both debt and equity capital for independent and boutique properties. He began his real estate career at MetLife. Mr. Sonnabend holds an MBA with a concentration in Real Estate and Finance from the University of Michigan and a BBA from George Washington University.