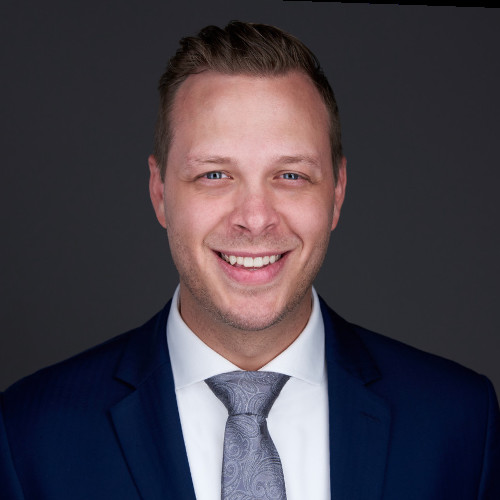 Skyler Cooper
First Vice President Investments: Hospitality Division
Marcus & Millichap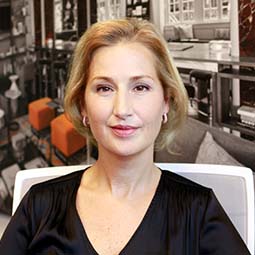 Rachel Moniz
EVP of Operations
HEI Hotels
Rachel Moniz is the Executive Vice President for HEI Hotels & Resorts and has held key leadership positions including Senior Vice President of Independent Brands and Food & Beverage, Regional Vice President of Operations, and Corporate Director Independent Brands. Prior to this Rachel has worked in several executive leadership positions in independent, luxury and lifestyle hotels including the famed Liberty Hotel in Boston where she was General Manager for eight years. Prior to this Rachel held executive leadership positions with St. Regis and W Hotels. Moniz co-founded HEI's Women in Leadership program, where she works to advance gender parity in key leadership roles.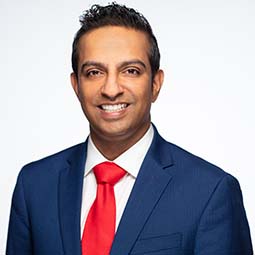 Biran Patel
Chairman
AAHOA
Biran Patel is the Vice Chairman of AAHOA, the voice of America's hotel owners. He has been an active member of the association since 2001 and has served on AAHOA's board of directors since 2014. A native of Birmingham, England, Biran is a second-generation hotelier who started learning the hospitality business as a teenager in the family owned hotel. He earned a B.S. degree in Finance from the University of Texas at Austin. Today, Biran owns and operates multiple branded and independent hotel properties and is also a partner in BHP Investment Company.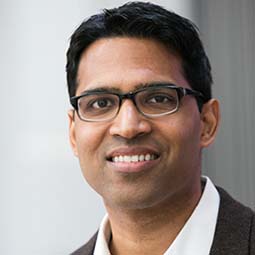 Sarang Peruri
COO
Oxford Hotels & Resorts
Mr. Peruri has been involved in over $ 5 billion in transactions during his career and over $1 billion in transactions while at Oxford. He is involved in multiple facets of the business including investor relations, deal origination, acquisitions underwriting, due diligence, project financing, project design, entitlements/planning, construction, and property operations. He is responsible for investment opportunities across the real estate spectrum and also in the corporate private equity area. Prior to joining Oxford Capital Group, LLC, Mr. Peruri worked in acquisitions and asset management at Sam Zell's Equity International, focused primarily on real estate related platform investments in South America and Asia. Mr. Peruri began his career working in the investment banking division of Morgan Stanley in New York City. Mr. Peruri graduated with an MBA in Finance and Real Estate from the Wharton School at the University of Pennsylvania, was a recipient of the Pension Real Estate Association Scholarship and the Robert Toigo Fellowship, and served as teaching assistant to Professor Jeremy Siegel. He also holds a B.S. in Finance from the College of Business at the University of Illinois Urbana-Champaign, graduating with Highest Honors and awarded the Bronze Tablet, and completed the yearlong General Course program at the London School of Economics.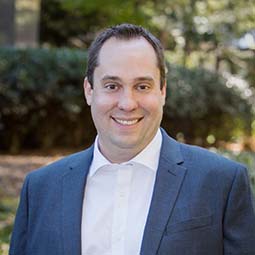 Brian Waldman
EVP of Investments
Peachtree Hotel Group
Mr. Waldman is the Executive Vice President of Investments of Peachtree Hotel Group and has more than 20 years of hospitality experience. He leads investment execution and credit for the company's hotel real estate and debt programs. He was formerly Managing Director and Head of Capital Markets for Beacon Hospitality Members ("Beacon"), where he was responsible for executing capital markets assignments and other advisory assignments with an aggregate asset value exceeding $8 billion. Prior to Beacon, Mr. Waldman served as Senior Vice President of DTZ Hospitality Group and Vice President of The Mumford Company. Prior to that, Mr. Waldman worked at InterContinental Hotels Group, Arthur Andersen and PricewaterhouseCoopers. Throughout his career, Mr. Waldman has had experience underwriting a broad range of asset and portfolio types spanning from luxury hotels and resorts to limited, select-service and extended stay hotel properties. His experience includes executing transactional and advisory assignments with an aggregate asset value exceeding $11 billion, underwriting more than $10 billion of individual hospitality asset and hotel companies, consulting on development projects valued in excess of $4 billion, restructuring and/or working out portfolios and individual hotels valued in excess of $5 billion, and marketing more than 100 individual hotels for sale. Mr. Waldman is a graduate of the Cornell School of Hotel Administration, where he completed a dual concentration in Real Estate and Finance.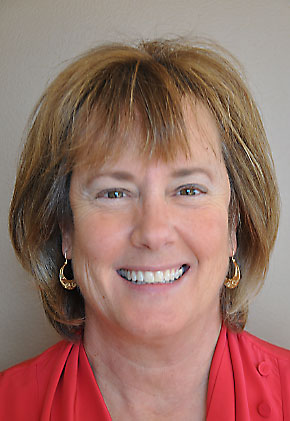 Diane Estner
President & CEO
DANNI Enterprises
Diane Estner of DANNI Enterprises enjoys a global role toward in supporting industry shifts occurring in hospitality today. Diane is passionate in supporting industry entrepreneurs and start-ups, mobility, data analytics & machine learning, guest personalization, loyalty and our experiential immersion, WiFi, Hosted UCaaS, and Sustainability Solutions that help reduce costs and promote a consciousness of environmental stewardship. Diane thrives in finding and deploying innovative business solutions, brokering new business partnerships, delivering world-class customer service, and supporting a dynamic, evolving industry for which she truly has a passion. You can reach Diane at dianeestner@danni- enterprises.com.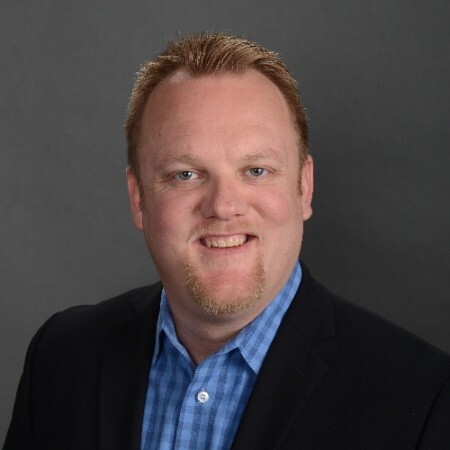 Brian Kirkland
Chief Technology Officer
Choice Hotels
Brian Kirkland is Chief Technology Officer for Choice Hotels International, Inc. (NYSE: CHH), one of the world's largest hotel companies. In this role, he oversees the company's Information Technology organization, and is responsible for leading overall IT strategy, infrastructure, development, all aligning with Choice's business objectives. Mr. Kirkland joined Choice Hotels in 2015 as vice president of engineering, where he led engineering development and operations at the company's Phoenix-based technology headquarters. Recently, Mr. Kirkland notably guided Choice's efforts to successfully design and launch the industry's first new global reservation system in 30 years, choiceEDGE. Prior to joining Choice Hotels, Mr. Kirkland held key leadership positions at leading technology companies, GoDaddy and Media Temple (acquired by GoDaddy in 2013), most recently serving as vice president of engineering. There, Mr. Kirkland helped integrate the company's IT structure as well as directed engineering. Earlier in his career, he held various software development positions at Hewlett-Packard and Intel. Mr. Kirkland earned his bachelor's degree in computer science and a master's degree in business administration from Arizona State University. He is currently a member of Arizona's Information Technology Authorization Committee (ITAC) and Arizona State University's Executive Council for the Department of Information Systems. He also serves on the Board of Governors for Hospitality Technology Next Generation (HTNG).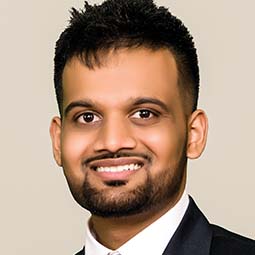 Neal Patel
Treasurer/Managing Partner
AAHOA/Blue Chip Hotels
Neal Patel serves as the Treasurer of AAHOA, the voice of America's hotel owners. He became an AAHOA member in 2012 and soon volunteered as an ambassador. Neal joined AAHOA's board of directors in 2016 after being elected as the Young Professional Director Western Division, a position he held for three years. Patel is a second-generation hotelier who grew up in the industry wearing many hats as he helped his family run their first twenty-room independent property. He began his hospitality career in Texas and is the managing partner of Blue Chip Hotels, a company specializing in hotel management and consultation. Blue Chip Hotels has over 1,200 rooms in several states among both branded and independent properties. Neal is inspired to give back to the hospitality industry through service. He serves on the HITEC Advisory Council and promotes organ donor awareness through his volunteer work with Samaj Saves Lives.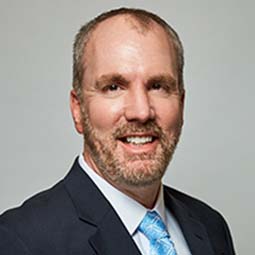 Scott Strickland
EVP & Chief Information Officer
Wyndham Hotels & Resorts
Scott is EVP & Chief Information Officer of Wyndham Hotels & Resorts, Scott is responsible for all aspects of IT at one of the world's largest hospitality companies. His goal is to enable innovation and transform experiences for all three customer groups: the guest, the franchisee, and the Wyndham associate. Supporting this, the team has delivered new digital consumer experiences, consolidated property management and central reservation systems globally, integrated two brands in two years, and built out self-service capabilities. Prior to joining Wyndham, Scott was Global CIO at D+M Group (a portfolio company of Bain Capital), was a business unit CIO at Black & Decker, and an Associate Partner at PricewaterhouseCoopers Consulting. Scott graduated from Trinity University (US) and University of Oxford (UK – Said Business School). He lives in Franklin Lakes New Jersey and is an avid runner, a mediocre skier, a freshman motorcycle rider, and a busy father.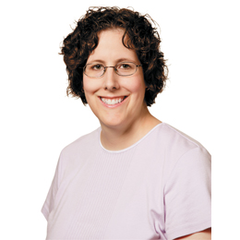 Elaine Simon
Senior Managing Editor
Hotel Management / Questex
Elaine Simon is senior managing editor of Hotel Management and has been with the publication for more than 15 years. She also has written for a variety of other publications, both in and out of the hotel realm, during her more than 25-year career.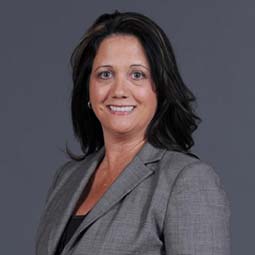 Jackie Collins
Senior Director/Vice President, Real Estate & Hospitality Practice
Gallagher
Jackie Collins is the Senior Director of Arthur J. Gallagher's Real Estate and Hospitality division. Her office is located in the Houston, TX. This office is the hub of Gallagher's Hospitality group and services more than $125,000,000 in annual Hospitality premiums. She began her career in the Insurance industry in 1990 at Ross & Yerger, Inc. She joined Arthur J. Gallagher & Co. in 2003 in an effort to provide her clients additional resources and more comprehensive service through Gallagher's global network. As a licensed property & casualty broker, her primary duties include the production, management and marketing of accounts associated with the Real Estate and Hospitality industries. She specializes in designing risk management programs by way of traditional insurance mechanisms as well as alternative risk transfer options. She has in depth knowledge of designing layered property programs for mid to large size companies. Her passion is providing outstanding service and a high level of expertise to clients in the Hospitality industry especially in high hazard areas. Ms. Collins is very active in the Hospitality industry. She participates in a number of Hotel Business Roundtables and industry conferences such as the Hospitality Lodging Conference, the American Lodging Investment Summit, Meet the Money Conference, the Hospitality Law Conference, California Lodging Investment Conference and others. Ms. Collins has earned the following designations: Certified Insurance Counselor, Certified Risk Manager and Certified Professional Insurance Woman designations. Her most prized honor is being named Power Broker in 2015 by Risk & Insurance.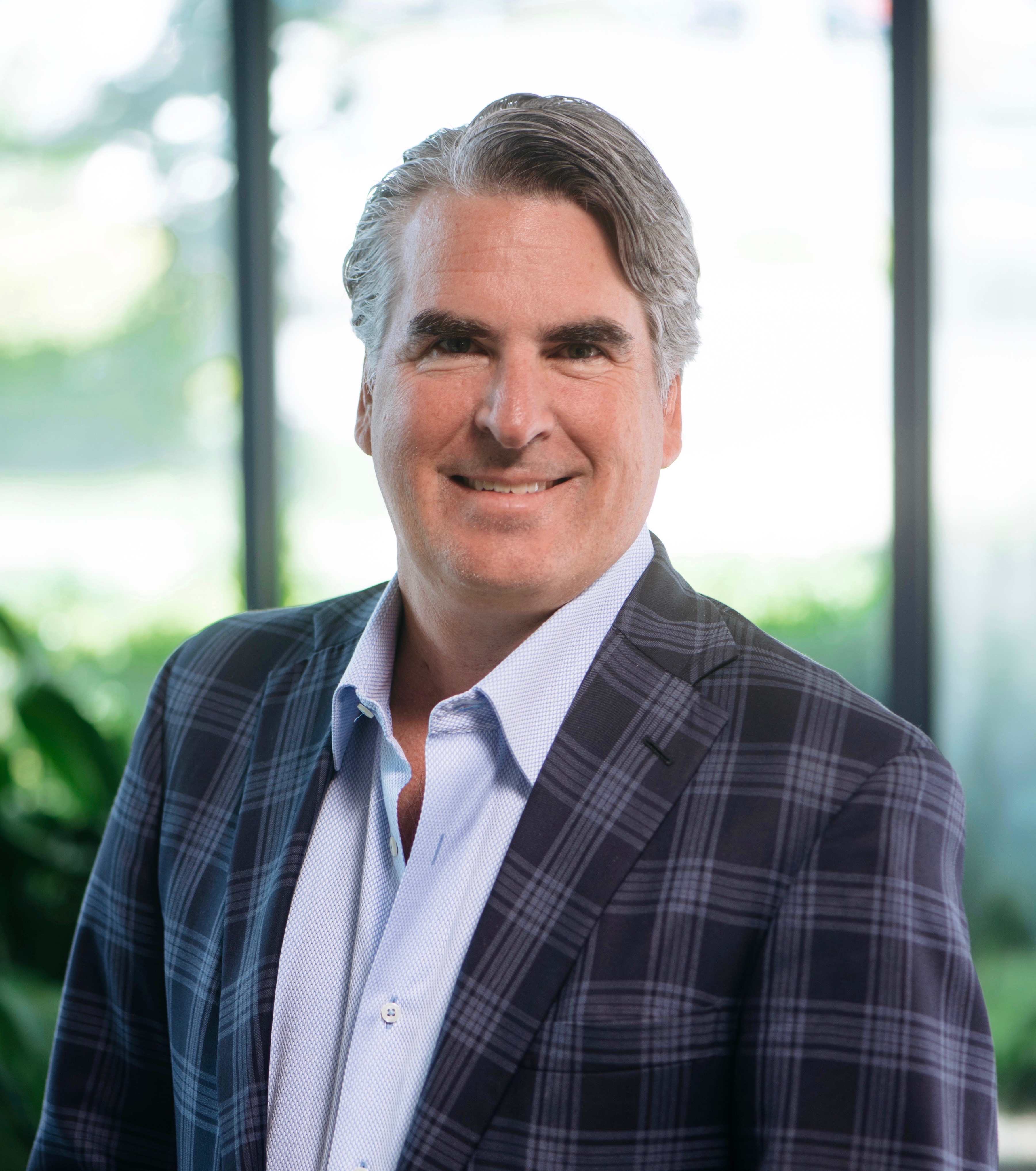 Mike Marshall
President & CEO
Marshall Hotels & Resorts
Michael P. Marshall, President and CEO, literally grew up in the hotel business. During his 35-plus year career he has worked in virtually every position within a hotel, to overseeing the company's current portfolio of managed properties. He has worked at, managed, invested in and developed more than 175 properties in his career, which gives him the understanding to look at an issue from the worker's, operator's and owner's point of view to determine the best solution. His expertise includes virtually every major hotel brand family, ranging from luxury to limited-service, as well as boutique, non-branded hotels. Marshall regularly speaks at the industry's leading conferences, providing candid insights into hotel management and investment. He received a Bachelors of Arts degree from Washington and Lee University in Lexington, Va. and completed the Advanced Management Program at Cornell University. He is a member of the Cornell Society of Hoteliers.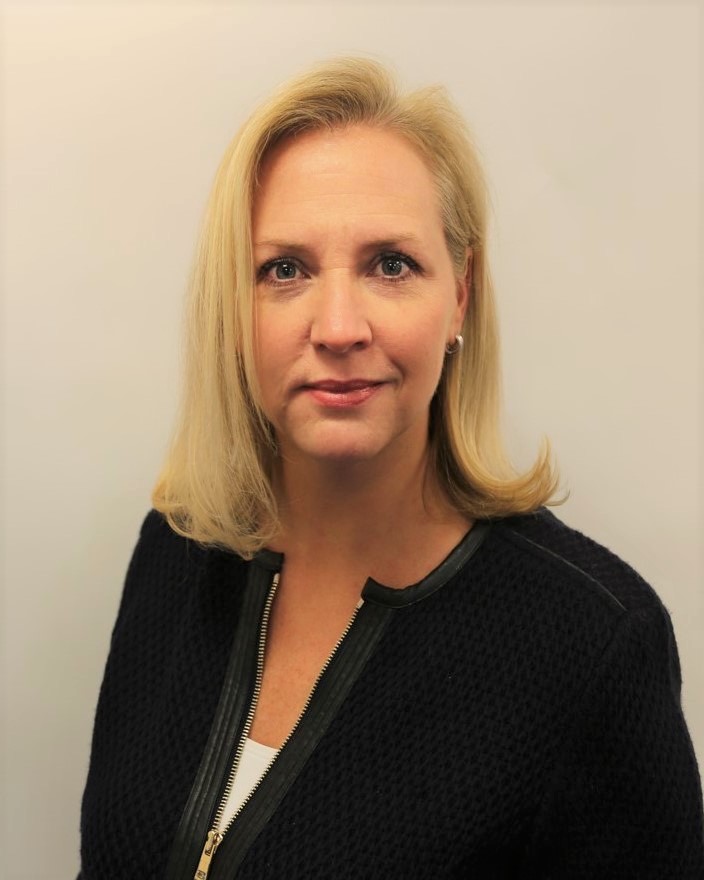 Sherry Orel
President, Certification, Audit & Assurance
Bureau Veritas North America
Sherry Orel is President of the Certification, Audit & Assurance division for Bureau Veritas North America. Orel is a seasoned leader with over 30 years of experience overseeing public and private businesses, delivering over $10B in revenue. As the leader of the Bureau Veritas North America Certification business, Sherry actively helps her clients to improve organizational performance and protect their reputation through strategic certification and audit schemes. Prior to her role with Bureau Veritas, Sherry was the CEO of Scented, a global consumer packaged goods brand and was the CEO of Brand Connections, a New York-based marketing services agency. She has also served as the EVP for the marketing services division of the French company Havas, and held senior positions at News America Marketing. Sherry studied business at Purdue University and Roosevelt University and is based in the New York City metropolitan area.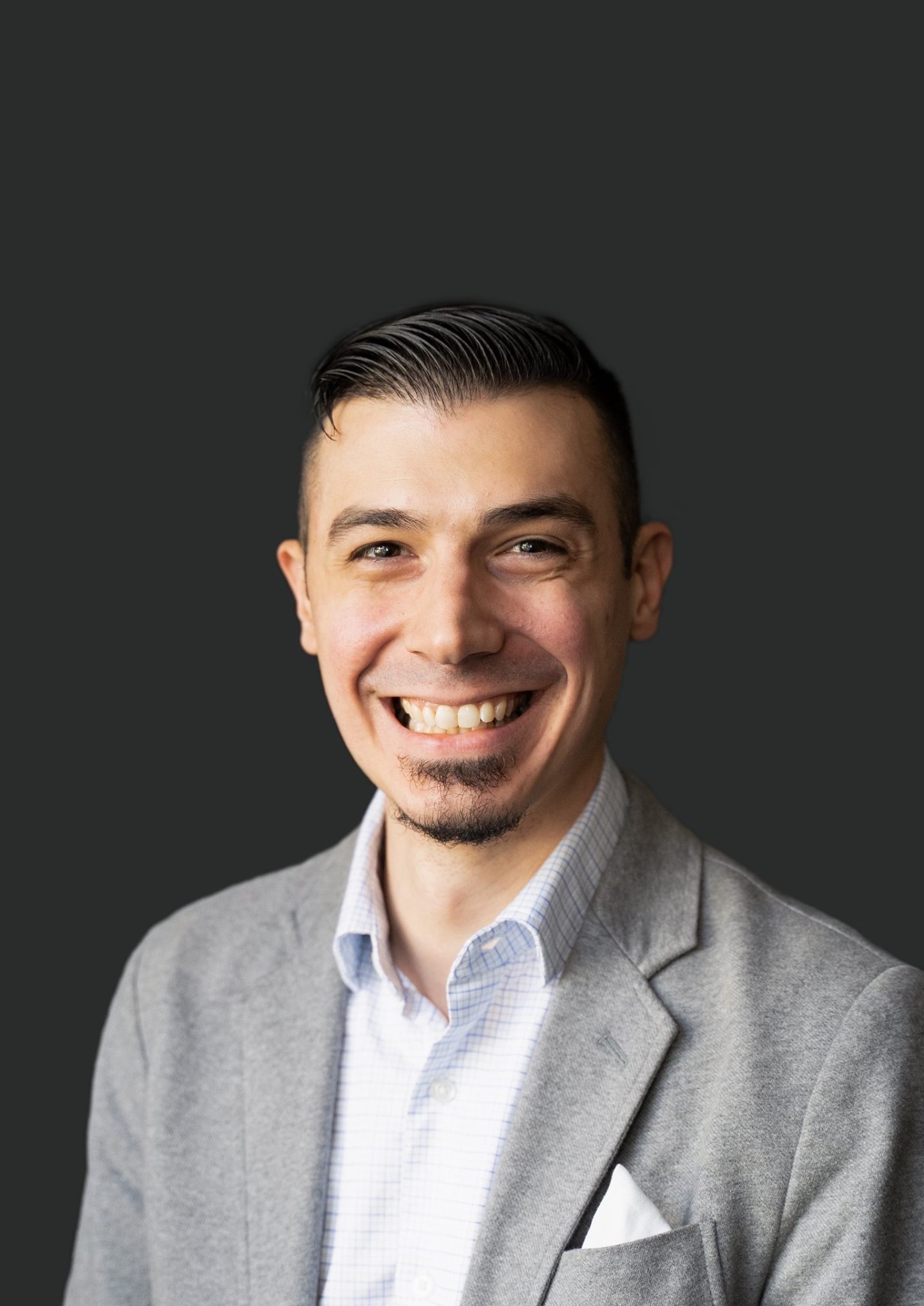 CJ Arlotta
Managing Member
CJ Media Solutions
CJ Arlotta founded CJ Media Solutions, LLC, a B2B PR firm based in Stony Brook, NY in 2018. Since then, he's been providing media relations, content writing, ghostwriting and crisis communications services to hospitality and technology companies. He's been a journalist for more than 10 years; he's covered several industries, including hospitality, healthcare, politics and government, and technology. He's written for Forbes, The Saturday Evening Post, ChannelE2E, Hotel Business, The VAR Guy, MSPmentor, Long Island Press, Edible, The Fiscal Times and elsewhere. Prior to being a journalist, he worked as a communications specialist on political campaigns and for government officials in New York State.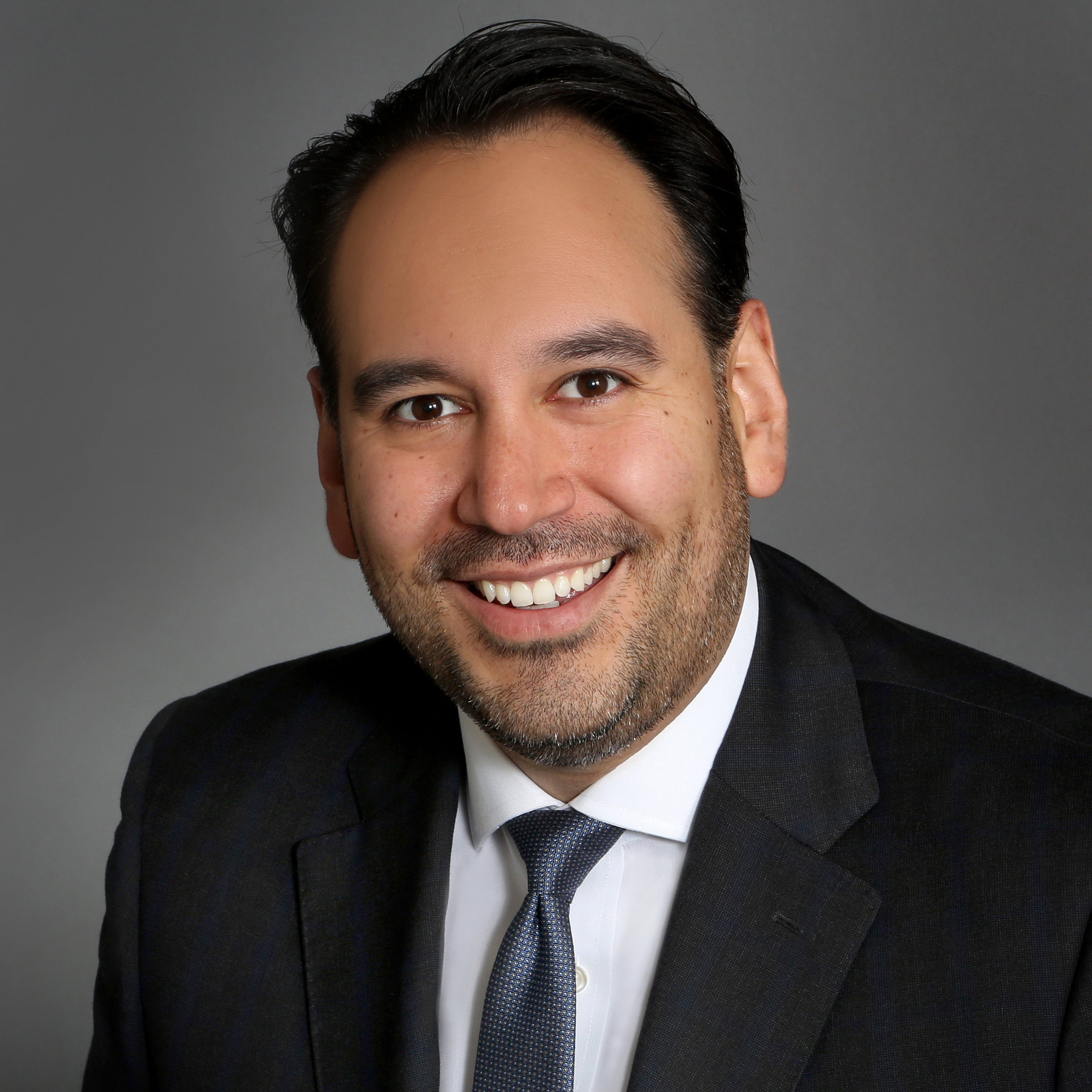 Eric Guerrero
Managing Director, Brokerage & Advisory
HVS
Eric Guerrero is a Managing Director and Head of the HVS Brokerage & Advisory Division. He has participated in hundreds of hotel transactions across the United States, with an aggregate value of over $600 million. Eric has advised both private investors and institutional clients and has extensive experience with IHG, Hilton, Marriott, and Hyatt-branded select-service and full-service hotels, on both a single-asset and portfolio-sale basis. Managing hotel transactions of all classes and sizes, from independent $1 million limited-service hotels to $50-million select-service portfolios across multiple states, gives him a unique ability to understand and anticipate challenges for each transaction to ensure a seamless closing. Prior to joining HVS, Eric was a First Vice President at CBRE Hotels, during which time he worked to execute transactions in the South-Central United States, with an aggregate value of over $350 million. Before CBRE Hotels, Eric got his start in the hospitality brokerage industry at Marcus & Millichap, where he started as a Financial Analyst and ultimately served as a Director within the firm's National Hospitality Group, working to execute transactions in Texas and Louisiana.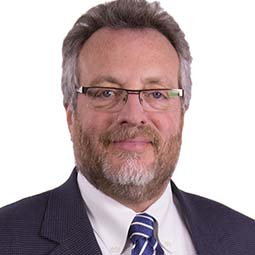 Daniel Lesser
President & CEO
LW Hospitality Advisors
Daniel H. Lesser, President & CEO of LW Hospitality Advisors has forty years of specialized experience in hospitality related: real estate appraisals, economic feasibility evaluations, investment counseling, asset management, and transactional services of hotels, resorts, conference centers, casinos, mixed use facilities, spa & wellness, and timeshare/fractional ownership properties on a worldwide basis. Mr. Lesser provides services to corporate, institutional, municipalities, and individual clients on all facets of hospitality real estate. An international authority and thought leader with iron clad credibility on the topic of hotel feasibility and property valuation, Mr. Lesser has served as an expert witness under oath through depositions and testimony in court and arbitration hearings in U.S. federal and state courts, and domestic and international arbitrations in connection with a wide variety of matters. Mr. Lesser has balanced his practice with service as a neutral panelist in commercial arbitration disputes. Prior to his hospitality advisory experience, Mr. Lesser held operational and administrative positions with Hilton Hotels Corporation and Eurotels-Switzerland. He is highly sought after to speak at lodging and real estate events, as well as lectures at prestigious institutions of higher education. Mr. Lesser is widely published and quoted in major publications, and has or currently serves as a columnist for HotelNewsNow.com, HotelBusiness.com, GlobeSt.com and Hotelsmag.com. Mr. Lesser earned a Bachelor of Science degree in Hotel Administration from Cornell University, and attended the Ecole Hôtelière de Lausanne Switzerland, and Baruch College- City University of New York. He holds the following professional designations: MAI (Member of the Appraisal Institute), FRICS (Fellow of The Royal Institution of Chartered Surveyors), CRE (Counselor of Real Estate), and CHA (Certified Hotel Administrator). Mr. Lesser is a Certified Part 36 Judiciary Receiver in the State of New York. Mr. Lesser is a member of and/or has served on numerous committees and advisory boards of private entities, universities, and a tax emept 501(c)(3) organization.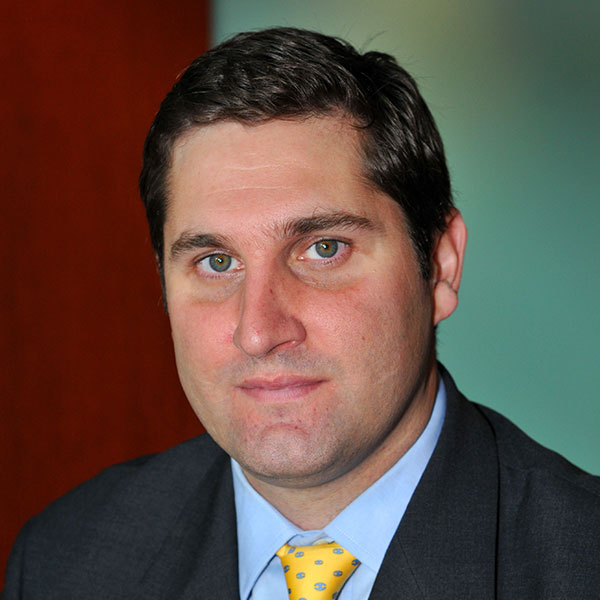 Duncan Miller
Partner
Morris, Manning & Martin
Duncan W. Miller is a Partner in the Real Estate Development and Finance, Hospitality, Commercial Finance, Commercial Real Estate Debt Management and Real Estate Capital Markets Practices. Mr. Miller has represented developers, financial institutions and investors in all phases of commercial real estate transactions, including financing, acquisitions, dispositions, lending and development of hotels, office, apartments, condominiums, industrial and retail. Recently, he has had extensive experience representing lenders in acquisition, construction and permanent financing for hotel development throughout the United States. Since 2008, Mr. Miller has spent considerable amounts of time representing national private equity funds, local owner/operators and lenders in all phases of the acquisition, workout and disposition of commercial real estate. Representative Experience Representation of one of the most active developers of national hotel chains throughout the Southeast. Representation of hospitality investor in transactions across 33 states throughout the U.S. Represented lender in a $97 million financing for construction of a 237 room luxury hotel and condominium project located in Atlanta. Representation of a public REIT in the acquisition of a $195 million portfolio of student housing developments throughout the Southeast. Representation of industrial owner/operator/developer in the acquisition, disposition and development of industrial properties in Texas, Georgia, Louisiana, Ohio and Florida, including multi-state portfolio transactions of $140 million, $130 million, $70 million and $60 million. Assisted multi-family owner with the acquisition, equity financing, joint venture and loan financing for 21,000 units of multi-family properties. Reviewed and analyzed the acquisition of approximately $102,593,000 outstanding balance of distressed bank debt (representing 22 credit facilities) secured by real estate located throughout the Southeast, Midwest and Mid-Atlantic states, consisting of an office park, industrial condominiums, warehouse facilities, land development, restaurants, office park space and hotel properties. Reviewed and analyzed the acquisition of approximately $85,302,815 outstanding balance of distressed bank debt (representing approximately 32 credit facilities) secured by real estate located throughout the Southeast, Midwest and Mid-Atlantic states, primarily consisting of franchised hotel properties and various other assets. Assisted hotel company with the acquisition of two subordinate SBA loans in the aggregate amount of $3,710,638 outstanding balance of distressed bank debt secured by two hotel facilities located in Birmingham. Acquisition of four separate credit facilities with a $20 million outstanding balance secured by hotel facilities in Florida, North Carolina and Virginia. Accolades Selected, Chambers USA, Real Estate, 2020 Listed, Georgia Super Lawyer - Rising Star as noted by Atlanta Magazine, 2006, 2009-2015, 2017 Chambers USA: America's Leading Lawyers for Business - Listed as a Recognized Practitioner, 2016, 2018 Chambers USA: America's Leading Lawyers for Business -Listed as Up & Coming lawyer in Real Estate, 2014 Listed, Legal 500, Real Estate, 2011, 2018 Assistant Varsity Lacrosse Coach, Lovett School - Georgia State Champions, 2005, 2008 and 2009 Membership Board Member, Carl E. Sanders Family YMCA - Atlanta, Georgia (Buckhead) Atlanta Hospitality Alliance (AHA)
Alan Tantleff
Senior Managing Director
FTI Consulting
Alan Tantleff is Leader of the Hospitality, Gaming & Leisure industry practice and specializes in real estate. Mr. Tantleff has more than 25 years of experience in lodging, gaming and real estate investment and development.​ Mr. Tantleff applies his broad background and experience in hospitality to a wide variety of engagements, with a particular focus on strategy, business process improvement, initial public offering preparedness, investment banking and transactional support, and workouts and financial restructurings. Mr. Tantleff has advised boards of directors, Chief Executive Officers, lenders, borrowers and other stakeholders on numerous high-profile hospitality matters.​ Mr. Tantleff began his career at the Sands Casino Hotel in Atlantic City as the Senior Operations Analyst responsible for the profitable operation of the casino-hotel. Shortly after that, he was recruited to manage the $2 billion hospitality portfolio of The Prudential Insurance Company of America, the nation's largest institutional owner of hotels. In this capacity, he oversaw all phases of Prudential's investment strategy, including liaising with managers, partners and investors; acquisitions, dispositions and due diligence; and asset management.​ After executing a number of private and public market transactions for the insurer, Mr. Tantleff joined Jones Lang LaSalle ("JLL") Hotels as the leader of the New York office, where he led the brokerage group's most active practice and initiated the company's foray into asset management. At JLL, he was a founding member of the International Capital Committee, which matched international capital with opportunities globally. At the onset of the financial crisis, he joined BlackRock Financial Services, leading the efforts in restructuring the hospitality component of the financial manager's $6 billion sub-debt portfolio. He also held senior management positions at Hotel Asset Value Enhancement and Granite Partners (Savilles).​ Mr. Tantleff is an advisory board member of Checked-In, an app to assist travelers connect with their network when traveling and is the Secretary of the Board of Directors of Tzahal Shalom. He serves on the Board of Directors of Cornell University's Center for Real Estate Finance. Mr. Tantleff is a former representative and board member of the Cornell Alumni Federation, where he represented the School of Hotel Administration in university affairs.