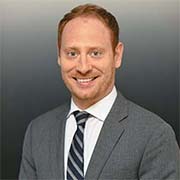 David Eisen
Director of Hotel Intelligence & Customer Solutions
HotStats
David Eisen is Director of Hotel Intelligence, Americas for HotStats, a global, monthly profit-and-loss data benchmarking company. He is responsible for business development activity and developing content marketing strategies to drive HotStats' brand awareness. Prior to joining HotStats, David served as Editor-in-Chief of the Questex Hospitality Group, which includes Hotel Management magazine. His responsibilities included overseeing content direction for the magazine and website, and leading content creation for events and conferences under the Questex umbrella. Prior to Questex, he was hotel editor at Business Travel News. David has a master's degree in hospitality industry studies from New York University's Jonathan M. Tisch Center for Hospitality and Tourism. He frequently participates on panels and roundtable discussions on myriad global hospitality industry trends and topics.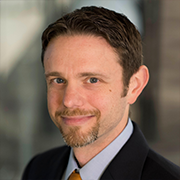 Mark Biondi
Vice President, Operations Strategy & Analysis, Host Hotels & Resorts, Inc.
Host Hotels & Resorts Inc.
Mark Biondi serves as the vice president, operations strategy & analysis at Host Hotels & Resorts, Inc. In this role, he is responsible for delivering analysis focused on maximizing cash flow and value, from detailed hotel benchmarking to portfolio and industry trends. With nearly 20 years of experience in the hospitality industry, Mark began his career with Marriott International in 2001, working at multiple convention and resort properties, and joined Host in 2006 as an analyst and grew to his current position.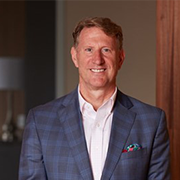 Bill Deller
Senior Vice President of Hotel Finance for Aimbridge Hospitality
Aimbridge Hospitality
Bill Deller is Senior Vice President of Hotel Finance for Aimbridge Hospitality. Bill has extensive experience in hotel finance with all hospitality brands and independent hotels covering a wide variety of ownership groups ranging from private equity, pension funds, public and private REITs and public/private partnerships. Bill first joined Interstate in 1991 after six years with independent development and construction companies and spent seven years as Director of Finance with hotels in Syracuse, Albany, Philadelphia and Washington, D.C. In 1998, he joined Starwood Hotels and Resorts serving in corporate regional finance roles covering all areas of the United States and Canada for 13 years. In 2011, he rejoined Interstate and was subsequently named Executive Vice President in 2015. With the merger to Aimbridge Bill relocated to the Dallas, TX area and is implementing the Hotel Finance concept to the combined company. Bill is an Adjunct Professor at Georgetown University's Continuing Education program teaching Valuation & Feasibility of Hospitality Assets. He holds a Master of Business Administration degree from The Fox School at Temple University and a Bachelor of Science degree in Business Administration from Shippensburg University of Pennsylvania.
Rob Mangiarelli
Global Head of Asset Management at Hyatt Hotels
Hyatt Hotels
Rob Mangiarelli is the Global Head of Asset Management at Hyatt Hotels Corporation. Based in Chicago, he is responsible for the ownership and oversight of approximately 70 Wholly Owned and Joint Ventured hotels around the world with over $2.5B of annual revenue and over $7.0B of total asset value. Additionally, he oversees the Global Construction team as well as Global Procurement.