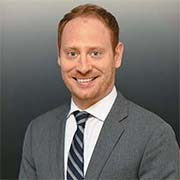 David Eisen
Director of Hotel Intelligence & Customer Solutions
HotStats
David Eisen is Director of Hotel Intelligence, Americas for HotStats, a global, monthly profit-and-loss data benchmarking company. He is responsible for business development activity and developing content marketing strategies to drive HotStats' brand awareness. Prior to joining HotStats, David served as Editor-in-Chief of the Questex Hospitality Group, which includes Hotel Management magazine. His responsibilities included overseeing content direction for the magazine and website, and leading content creation for events and conferences under the Questex umbrella. Prior to Questex, he was hotel editor at Business Travel News. David has a master's degree in hospitality industry studies from New York University's Jonathan M. Tisch Center for Hospitality and Tourism. He frequently participates on panels and roundtable discussions on myriad global hospitality industry trends and topics.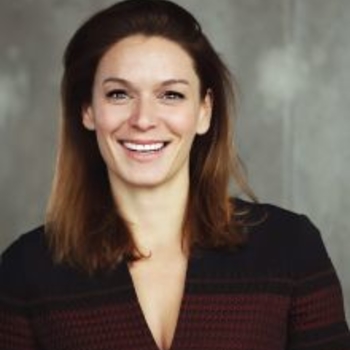 Laura Brinkmann
VP Private Equity Europe
Brookfield
Laura Brinkmann oversees Brookfield's pan-European hospitality and French student housing platforms. Laura sits on the boards of edyn Ltd. a pan-European design-led aparthotel owner and operator; Appart'City SAS, the largest aparthotel operator in France, ECLA Campus/Suit'Etudes, one of France's largest student housing owner and operator; as well as Center Parcs UK. Prior to joining Brookfield, Laura spent more than a decade with Marriott International, IHG plc and Deloitte LLP in M&A and asset management functions covering EMEA.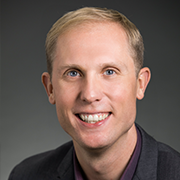 Matthew Wilson
Senior Director Commercial Analytics
Hilton
Matthew is currently Senior Director Commercial Analytics at Hilton, holding the position for last three years as Hilton has been building out new data + analytics platform and capabilities. The role in commercial analytics spans the business from supporting operational teams globally, executive committee earnings, pricing & products, enterprise forecasting, distribution and commercial enablement. Matthew has been with Hilton for ~13 years growing through the ranks, with a combination of on property, regional and corporate experience -- mainly focused in revenue management.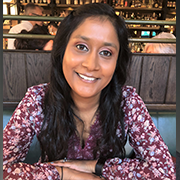 Neetu Mistry
Chief Commercial Officer
Cycas Hospitality
Over the last fifteen years, Neetu has developed Revenue and Commercial strategies for more than 100 European hotels, including those branded by IHG, Hilton, Marriott, Hyatt, Accor and Whitbread. Neetu has developed all aspects of Revenue, Sales and Marketing for Cycas's commercial function which has been supported by her Commercial team. Neetu is used to managing a diverse range of properties, brands and ownership groups, as well as driving performance and delivering team productivity through long term strategic focus and activity.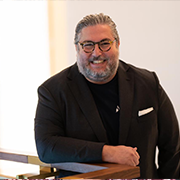 Yigit Sezgin
Chief Commercial Officer
Accor
Lived around the globe in eight cities during the last 25 years and held senior executive roles in multinational companies such as Hilton, Ritz Carlton and Radisson Hotel Group. In his last role as CEO of BLG Capital, he managed a portfolio of luxury and lifestyle real estate and hospitality developments such as Aman Resorts, Peninsula Hotel, Soho House, W Istanbul, Ritz Carlton & Mandarin Oriental Residences, Galata Port. He holds a wide range of successful achievements and a proven track record especially in Emerging Markets with strong experience in M&A, integrations, leadership, strategic marketing, brand management, commercial performance and business development. In his current role as Chief Commercial Officer at Accor Hospitality, he oversees a portfolio of 42 Brands, in 41 countries in charge of all Commercial Functions, Mergers & Acquisition, lifestyle platform and Integrations. Yigit holds a Master's Degree from Harvard Business School and a Bachelor's Degree in Business Management, from Bosphorus University in Istanbul.