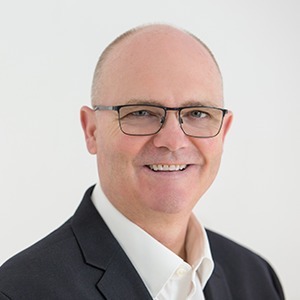 JP Ford
Senior Vice President and Director of Global Business Development
Lodging Econometrics
Patrick "JP" Ford, CHB, ISHC, Senior Vice President and Director of Global Business Development JP leads all of the strategic sales initiatives for Lodging Econometrics. He is an industry leading real estate advisory specialist with close to 35 years of experience providing business development, acquisition, and disposition services. JP serves as a trusted advisor to Franchise Companies looking to identify branding opportunities; Ownership and Management Groups looking to add real estate assets and management contracts to their portfolios; Lodging Industry Vendors seeking to increase product distribution and Wall Street Analysts interested in evaluating hotel development, hotel sales transaction trends, and assessing investment potential in hotel companies and markets.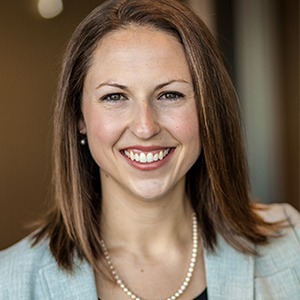 Ali Hoyt
Senior Director, Consulting and Analytics
STR
Ali Hoyt is Senior Director of Consulting for STR (STR, Inc.). Ali leads a consulting team focused on providing custom data solutions to clients using STR's extensive database. Projects range from comp set selection and optimization to customized data-infused dashboards in Excel or Tableau software. Ali assists with new subscription-based report and product development. She is a frequent speaker at industry conferences and meetings. Ali earned her bachelor's degree from Cornell University's School of Hotel Administration.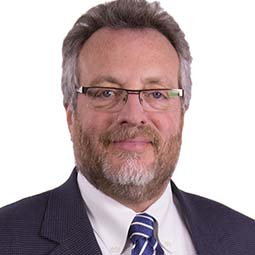 Daniel Lesser
President & CEO
LW Hospitality Advisors
Daniel H. Lesser, President & CEO of LW Hospitality Advisors has forty years of specialized experience in hospitality related: real estate appraisals, economic feasibility evaluations, investment counseling, asset management, and transactional services of hotels, resorts, conference centers, casinos, mixed use facilities, spa & wellness, and timeshare/fractional ownership properties on a worldwide basis. Mr. Lesser provides services to corporate, institutional, municipalities, and individual clients on all facets of hospitality real estate. An international authority and thought leader with iron clad credibility on the topic of hotel feasibility and property valuation, Mr. Lesser has served as an expert witness under oath through depositions and testimony in court and arbitration hearings in U.S. federal and state courts, and domestic and international arbitrations in connection with a wide variety of matters. Mr. Lesser has balanced his practice with service as a neutral panelist in commercial arbitration disputes. Prior to his hospitality advisory experience, Mr. Lesser held operational and administrative positions with Hilton Hotels Corporation and Eurotels-Switzerland. He is highly sought after to speak at lodging and real estate events, as well as lectures at prestigious institutions of higher education. Mr. Lesser is widely published and quoted in major publications, and has or currently serves as a columnist for HotelNewsNow.com, HotelBusiness.com, GlobeSt.com and Hotelsmag.com. Mr. Lesser earned a Bachelor of Science degree in Hotel Administration from Cornell University, and attended the Ecole Hôtelière de Lausanne Switzerland, and Baruch College- City University of New York. He holds the following professional designations: MAI (Member of the Appraisal Institute), FRICS (Fellow of The Royal Institution of Chartered Surveyors), CRE (Counselor of Real Estate), and CHA (Certified Hotel Administrator). Mr. Lesser is a Certified Part 36 Judiciary Receiver in the State of New York. Mr. Lesser is a member of and/or has served on numerous committees and advisory boards of private entities, universities, and a tax emept 501(c)(3) organization.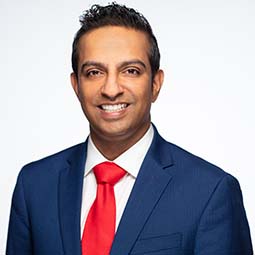 Biran Patel
Chairman
AAHOA
Biran Patel is the Vice Chairman of AAHOA, the voice of America's hotel owners. He has been an active member of the association since 2001 and has served on AAHOA's board of directors since 2014. A native of Birmingham, England, Biran is a second-generation hotelier who started learning the hospitality business as a teenager in the family owned hotel. He earned a B.S. degree in Finance from the University of Texas at Austin. Today, Biran owns and operates multiple branded and independent hotel properties and is also a partner in BHP Investment Company.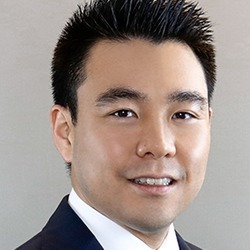 Youngbin Park
Vice President of Acquisitions & Development
Hersha Hospitality Management
As Vice President of Acquisitions & Development, Youngbin is responsible for HHM's underwriting and due diligence efforts. Prior to HHM, Youngbin was with Thayer Lodging, Brookfield Hotel Properties, working on hotel investments for Thayer's and Brookfield's opportunity funds. Previously, Youngbin was with Trimont Real Estate Advisors, performing loan workouts and REO asset management on lodging assets. Youngbin began his real estate career with Liberty Street Real Estate Group (now Silverpeak Real Estate Partners), asset managing lodging investments on behalf of Lehman's private equity funds. Youngbin graduated from Cornell University's School of Hotel Administration.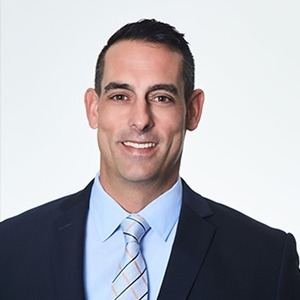 Kevin Schramm
Vice President of Development, Mainstream Brands - US and Canada
InterContinental Hotels Group
Kevin Schramm is the Vice President of Mainstream Brand Development for the InterContinental Hotels Group ("IHG"). He has responsibility for all development activity for IHG's Mainstream Brand Potfolio including: Holiday Inn, Holiday Inn Express, Staybridge Suites, Candlewood Suites, avid hotels, and Atwell Suites throughout the United States and Canada. Prior to joining IHG, Mr. Schramm was the Vice President, Real Estate and Development, for the Hyatt Corporation. In this role, he oversaw real estate development and franchising for Hyatt's select service and extended stay hotel brands in seventeen states and throughout Canada. Previously, Mr. Schramm served as Senior Director of Franchising for Wyndham Worldwide (formerly Cendant) where he was responsible for franchise development in the Western United States. Preceding his stint with Wyndham, he was involved in the food service industry as a single unit operator, multi-unit operator, and managing partner of a restaurant/bar concept in Houston, TX. Mr. Schramm attended The University of Louisiana-Lafayette, where he played baseball and majored in Finance.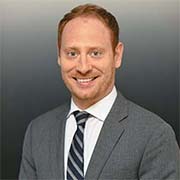 David Eisen
Director of Hotel Intelligence & Customer Solutions
HotStats
David Eisen is Director of Hotel Intelligence, Americas for HotStats, a global, monthly profit-and-loss data benchmarking company. He is responsible for business development activity and developing content marketing strategies to drive HotStats' brand awareness. Prior to joining HotStats, David served as Editor-in-Chief of the Questex Hospitality Group, which includes Hotel Management magazine. His responsibilities included overseeing content direction for the magazine and website, and leading content creation for events and conferences under the Questex umbrella. Prior to Questex, he was hotel editor at Business Travel News. David has a master's degree in hospitality industry studies from New York University's Jonathan M. Tisch Center for Hospitality and Tourism. He frequently participates on panels and roundtable discussions on myriad global hospitality industry trends and topics.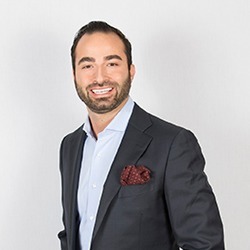 Justin Jabara
President
Meyer Jabara Hotels
Justin Jabara grew up in and around hotels, his first job waiting tables, delivering room service and working as a banquet prep cook at the Christiana Hilton in Delaware. He went on to graduate from Johnson and Wales in Providence, R.I., with a degree in Hotel Management. Over the years, Justin Jabara grew his career holding numerous positions across the portfolio and blazed a strong operational track record of success. He made the jump to vice president of development and acquisitions six years ago to start working on the other side of the business. Justin Jabara led the growth of the portfolio at an impressive rate. Not only did the portfolio prosper, but many new partnerships were formed, and creative joint ventures established. With all this progression and change, Justin Jabara remains steadfast on one key cultural pillar: "We have been, and always will be, in the people business. The better the people, the better the business. He learned what partnership really means, first from his grandfather Ted Jabara and Arthur Meyer (Bill's dad), and then from his father Richard and Bill. A partnership must be a win-win. Our financial partners, employees, and our guests are all forms of partnerships. We strive to create great success for all we serve. We will never walk away from treating people as our most important asset." In January of 2020 Justin accepted the promotion to President of Meyer Jabara Hotels.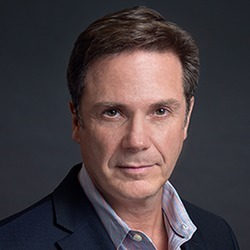 Javier Coll
Group President Global Business Development
Apple Leisure Group
Javier Coll is Group President of Global Business Development, cofounder of the resort brand management company, AMResorts, and its elite benefits program, Unlimited Vacation Club®. Javier has played a pivotal role in the development of both businesses. With more than 25 years of international hospitality operations and finance experience, Javier strategically leads the group's growth, development, mergers and acquisitions. Under his leadership, AMResorts has become the largest Resort Brand Management company in Mexico and the Caribbean, and the fourth largest hotel company in Spain, per total room count.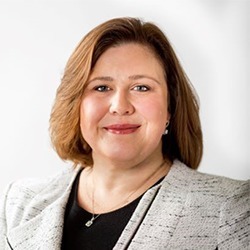 Tracy Ripa
SVP of Franchise Operations
Wyndham Hotels & Resorts
As SVP of North America Operations, Tracy is responsible for operations across 6,000 plus franchised hotels in North America. This includes driving the strategic vision for Field Operations, Quality Assurance, Openings, Sourcing and overseeing the brand standards team that ensures consistency and brand defining elements across the company's 21 brands. She joined Wyndham in 1998 and has served in a variety of leadership positions over her 20+ years in hospitality. Ripa holds a Master's of Science in Hospitality Management degree from Farleigh Dickenson University in Madison, N.J.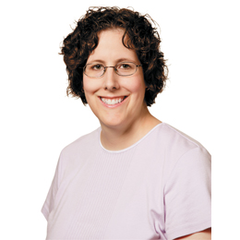 Elaine Simon
Senior Managing Editor
Hotel Management / Questex
Elaine Simon is senior managing editor of Hotel Management and has been with the publication for more than 15 years. She also has written for a variety of other publications, both in and out of the hotel realm, during her more than 25-year career.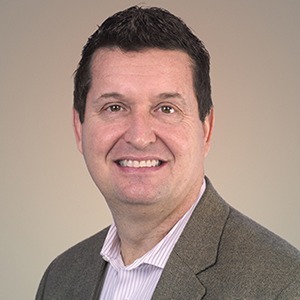 Ron Loman
SVP of Operations
Real Hospitality Group
Ron has spent over 25 years in the hospitality industry, working with various property types, brands, and markets domestically and internationally. As a senior member of Real Hospitality Group, Ron has direct, hands-on involvement optimizing the value of assets within RHG's portfolio. Ron has held various senior leadership positions with notable management companies in Operations and Sales & Marketing throughout his career.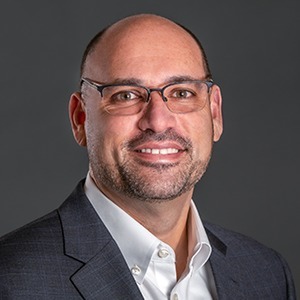 Raul Moronta
Chief Commercial Officer
Remington Hotels
As Chief Commercial Officer, Moronta aligns three commercial strategy functions for Remington, with direct oversight of sales, revenue management and digital marketing for itsportfolio. Moronta also worksclosely with Remington's CEO + President, Sloan Dean to collaborate over the accounting, development, human resources, legal and operations departments. With over 25 years of experience, Moronta most recently was with Crescent Hotels & Resorts as the Senior Vice President of Revenue Management. Moronta has held impressive senior-level positions with other notable industry leaders including Starwood Hotels & Resorts and Hersha Hospitality Management.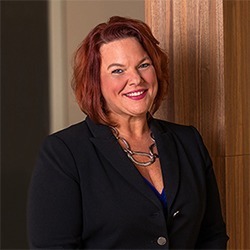 Jen Chauvin
VP, Catering & Event Management
Aimbridge Hospitality
For audiences of 2 to 20,000….Stepping up to the challenge of crafting memorable unique event experiences with lasting impacts is Jen's passion! Her over 25 years of experience in event management, coupled with 2 degrees focused on public relations and marketing, has prepared Jen to collaborate with food, technology, décor, and entertainment partners to build moments that captivate an audience and creatively achieve event producers objectives. With over 21 years of service with Aimbridge, in both sales and service leadership roles, Jen leverages her foundation as a Certified Meeting Professional and industry committee affiliations to deliver education, merchandising guidance and tools that drive revenue and enhance guest meeting and event programs. Her enthusiasm for problem solving and storytelling are illustrated in her training methods with hotel teams, leading them to translate industry trends and consumer buying behavior into creative event solutions. Success is in the details - - - and often the FUN is in detailed planning for smooth execution uniting sales and operations teams.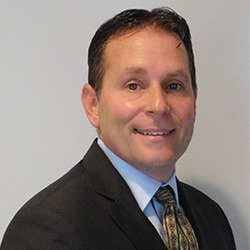 Mitchell Salaman
Vice President of Franchise Sales & Development Mid-Atlantic and Northeast United States
InterContinental Hotels Group
Mitchell Salaman serves as the Regional Vice President of Franchise Sales and Development for the Intercontinental Hotels Group ("IHG") for the Mid-Atlantic and Northeast regions. He leads the team focused on IHG's development efforts for Holiday Inn Express, Holiday Inn, avid hotels, Staybridge Suites, Candlewood Suites, and Atwell Suites. Mitchell joined IHG in 2016 and has over 20 years' experience in the hospitality industry. Prior to joining IHG he worked in multiple capacities at Starwood Hotels and Resorts, including nine years in Global and North America Development. At Starwood he worked on both Managed and Franchise deals across all Starwood's brands. He started his career as a management consultant to the Financial Services and Insurance industry. Mitch holds an MBA from NYU Stern School of Business in Finance, Accounting and Information Systems and a BS in Business Administration from the University of Vermont. Outside the office, he enjoys travel, skiing, hiking, and biking. Mitchell is based in region in Westchester New York.