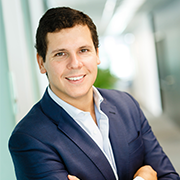 Gonzalo Carpintero
VP EMEA Operations and Head of M&E Transformation
Radisson Hotel Group
Currently I serve as Vice President Operations & Head of Meeting and Events (M&E) Transformation at Radisson Hotel Group EMEA, reporting to the Executive Vice President & Chief Operating Officer. As part of my role, I oversee more than 300 hotels operating under different business modalities. My main role is to lead the transformation of the Radisson Hotel Group's Operating Model and the most important business segment (M&E), aiming to convert the RHG into the top hotel operator in the markets where it is present. My areas of responsibility include multinational team management, strategic guidelines setting, incorporating innovation to the 'core' business and fostering best practice sharing across properties and geographies . The combination of several roles related to Commercial, Expansion and Operations, has allowed me to develop a wide perspective of the hospitality business as well as a multinational comprehension of the different challenges affecting several geographies, cultural environments and markets.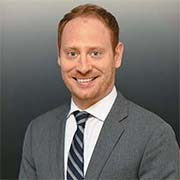 David Eisen
Director of Hotel Intelligence & Customer Solutions
HotStats
David Eisen is Director of Hotel Intelligence, Americas for HotStats, a global, monthly profit-and-loss data benchmarking company. He is responsible for business development activity and developing content marketing strategies to drive HotStats' brand awareness. Prior to joining HotStats, David served as Editor-in-Chief of the Questex Hospitality Group, which includes Hotel Management magazine. His responsibilities included overseeing content direction for the magazine and website, and leading content creation for events and conferences under the Questex umbrella. Prior to Questex, he was hotel editor at Business Travel News. David has a master's degree in hospitality industry studies from New York University's Jonathan M. Tisch Center for Hospitality and Tourism. He frequently participates on panels and roundtable discussions on myriad global hospitality industry trends and topics.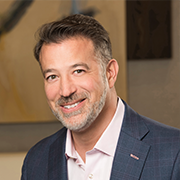 Pete Sams
Chief Operating Officer
Davidson Hospitality Group
A hospitality industry veteran of nearly 30 years, Pete has helped to drive performance in a number of senior leadership roles for operators like Interstate Hotels & Resorts, White Lodging and Omni Hotels. He currently serves as Davidson Hospitality Group's COO and holds seats on the Marriott Rooms Advisory Board, the Renaissance Advisory Board and is a member of the Hyatt Full Service Franchise COO Roundtable. Pete proudly served his country as a member of the US Army and is a graduate of Texas A&M University Corpus Christy where we received a Bachelor of Science in Finance.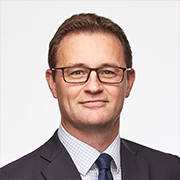 Michael Cockcroft
Chief Financial Officer, EMEAA Group Head of Finance Operations
IHG ® Hotels & Resorts
Michael is CFO for IHG's Europe, Middle East, Asia, Africa region which spans 70+ markets and over 1,100 hotels (more than 350 of which are managed and leased) operating under 11 brands. He and his teams are responsible for providing hotel finance and business support as well as investment analysis to support IHG's growth. During his time with IHG, Michael has lived and worked across a number of markets, including UK, Singapore, Japan and the UAE.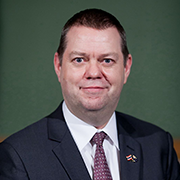 Wayne Williams
Chief Financial Officer
Minor Hotel Group
Wayne Williams is Chief Financial Officer for the Minor Hotel Group. He has more than 20 years' experience working in Thailand and has been with Minor International for the past 14 years. Prior to joining Minor, Wayne held a number of senior finance roles in hotels and hospitality businesses in Thailand, Australia and the Pacific. Wayne is a Commerce graduate from the University of Queensland and has been Australian CPA certified for 20 years. Minor Hotel Group currently comprises 532 properties across multiple brands in 55 countries.