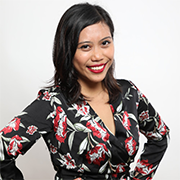 Natasha Salleh
APAC Education Lead, Agency & Channel, LinkedIn
Linkedin
Natasha manages the regional coordination of education strategy & alignment across organisations to deliver programming with high quality in APAC. Since Dec 2018 till date, she has trained 1,794 agency professionals, channel partners & direct clients to drive sales and adoption of LinkedIn Marketing Solutions.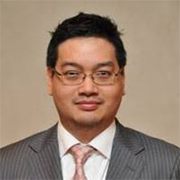 Wan Saifulrizal Wan Ismail
Chief Executive Officer
Prudential BSN Takaful Berhad
Wan has extensive experience in the Malaysia's insurance and takaful industry. Wan joined Towers Watson in September 2011. Prior to joining Towers Watson, Wan was the Deputy Director/ Actuary in Insurance & Takaful Supervision Department of Bank Negara Malaysia (BNM). With more than 11 years experience in insurance industry, where 9 of this was in supervision of insurance/takaful companies, he has practical knowledge of various aspects of insurance/takaful operations.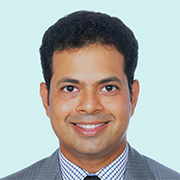 Gautam Balakrishnan
Chief Marketing Officer & Country Director (SG & MAS)
Tata Projects
Gautam Balakrishnan, a member of the Tata Administrative Service (Batch of 2001) is the Chief Marketing Officer for Services SBG and Country Director for Singapore and Malaysia at Tata Projects Ltd (a proud member of the Tata Group in existence since 1968 with annual revenues exceeding US$1.2 Billion). Previously Gautam was Vice-President & Head Smart Cities for TPL (Aug 2015 – June 2019). In his new role Gautam will focus on bringing TPL's proven excellence in rendering global services (in 44 countries presently) to APAC with specific emphasis on Singapore, Malaysia, Indonesia, Vietnam and Thailand. The relentless search for talented solution partners continues with Gautam adding APAC based companies to the list of TPL partnerships. With innovative solutions for ISV (Industry Service Verticals) like logistics, post, supply chain, rural delivery systems and smart agriculture, TPL's Services BG is poised to harness the next level of growth that will come from smart enablement of traditional.