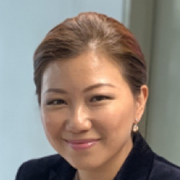 Yuh Wen Foong
CEO
The SushiVid Group
Formerly an equity research analyst and an aspiring actress, Yuh Wen has worked through multiple tech-based start-ups in Singapore. Her involvement with start-ups was in 2011 as a business analyst at Cradle Fund. In 2015, she decided to start-up SushiVid, a platform that helps brands such as Red Bull, Oreo, Panasonic, Shopee, Watsons and many more to work with social media influencers for marketing campaigns at scale.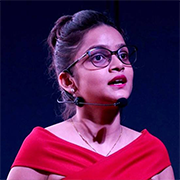 Khushboo Nangalia
CEO
BEYOND99
Khushboo is an entrepreneur, award-winning marketer and founder of BEYOND99, a global digital growth agency (based out of Malaysia, India & Canada) helping ambitious brands tell their unique stories online. As a Global Goodwill Ambassador (Malaysia) and WEForShe Ambassador – she believes in paying it forward & inspire future leaders and rise by lifting others. Started early at 17; with over a decade of experience now she's an expert in Business Storytelling & Millennial Marketing. Some of her notable achievements are as follow: ➔'100 Most Influential Youth Marketing Leader' Award by CMO Asia & World Federation of Marketing ➔'Women Business Leaders in Malaysia' Award by World CSR and World Sustainability ➔'Excellence & Leadership in Branding & Marketing' by Golden Globe Tiger Awards ➔'Top 9 Marketers to Follow in Malaysia' by Marketing in Asia, an online magazine ➔'Women's Empowerment Humanitarian Award 2019' by GGA Global Board ➔'Top LinkedIn Icons in Malaysia' by Marketing in Asia and TheSunDaily Newspaper ➔Youngest invited member of 'Top Voices Malaysia' - 30 Most Influential People on LinkedIn ➔TEDx speaker on 'Power of Business Storytelling' in 2018 ➔Shortlisted as Top 100 Marketing & Advertising Companies at MADCON 2019, Dubai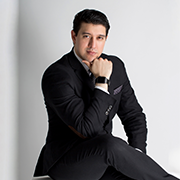 Dr. A.j Minai
Co-Founder & CMO SUBTURE, 2X TEDx Speaker, 3X MIA's Top 100 LinkedIn Icons, Forbes Communications Co
A 2X TEDx speaker, brand storyteller, & award-winning entrepreneur who's spoken at over 200 events globally, Dr. AJ Minai was awarded Best LinkedIn Influencer by Malaysia Social Media Week (#MSMW2019). Marketing In Asia (MIA) Magazine listed him as one of the Top100 LinkedIn Icons to Follow 3-times-in-a-row over the last three years. He was also invited to be a member of Top Voices Malaysia -- 30 of the most Influential people on LinkedIn in 2018. In 2020, Dr. AJ was invited to the Forbes Communications Council as part of their global expert panel -- an invitation-only organisation for senior-level communications & public relations executives. Today, he continues to hustle as a co-founder & chief memorability officer (CMO) at several of his own ventures across branding, design, blockchain, professional services, education, healthcare, property, & training.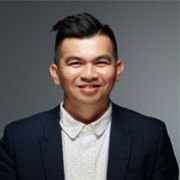 Nicholas Sagau Tony Ngimat
Group General Manager
Media Prima Digital
Nicholas Sagau is the Group General Manager for Media Prima Digital, the digital arm of Malaysia's largest media conglomerates - Media Prima Berhad. He drives the strategy implementation and operations of the group's digital news, video and game products contributing to the overall group's vision to be the leading digital-first content and commerce company. Nicholas is also a council member of the Malaysia Digital Association (MDA) and has a total of 16 years' experience in media in the digital space. In recent years, Nicholas set up many new digital initiatives within the group such as - Media Prima Labs; its in-house incubator, championing esports content and tournaments such as Kejohanan E-Sukan Kampus (KEK), Malaysia's largest national inter-varsity tournament, MyGameOn - Malaysia No. 1 local game portal, and setting up IGN SEA - the group's first regional games content foray. He also drives the group's vital digital partnerships, i.e. Google / YouTube x Media Prima Video Partnership to expand Media Prima's video content reach to grow its digital video advertising revenue while optimizing operation cost of its platform.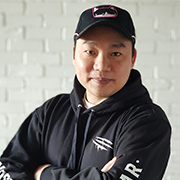 Allan Phang
Regional Head of Marketing and PR
EVOS Esports
Allan is the Regional Head of Marketing and PR for EVOS Esports, Before joining EVOS, he was the Head of Esports at AirAsia and helmed multiple roles and esports projects. EVOS Esports is the leading esports organisation in Southeast Asia that connects esports players, influencers and fans. EVOS Esports manages 12 esports teams and over 300 influencers across the region with a total following of over 65M YouTube subscribers and 50M instagram followers, with over 350M views per month.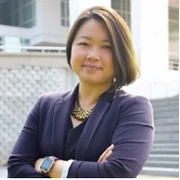 Diana Chee
Director
Monash University
Diana manages all exciting aspects of student recruitment journey including local and international recruitments, corporate marketing and branding, digital marketing, international student visa, scholarships and other additional support such as international student support and partnerships. She is currently leading a diverse, dynamic team and managing multi-million budgets to deliver marketing, recruitment and collaborative strategies to enhance the university's reputation and to recruit students. Diana's previous experience in international recruitment has strengthened her passion in the field and provided her with solid international diplomacy skills, management skills and strategic capabilities in relation to marketing and brand strategy.