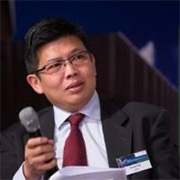 Ir. Daniel Ng
Dissertation Supervisor
HKU Space
Ir Dr. Daniel Ng focuses on micro electronics, radio/radar, cyber intelligence, FPGA and RISC-V, In Hong Kong, he runs a family office and having a small scale gold refinery. Recently, Daniel is working on big data on horse racing and Forex arbitraging (binary option).
Danny Li
CTO & CISO
Hong Kong Broadband Network
Danny is in charge of the HKBN's Network Planning, Development, Implementation, & Operations. He oversees network strategy for the future development of HKBN's infrastructure. Danny is also responsible for HKBN's Information Security strategy & operations, making sure HKBN's IT and Network Infrastructure are designed with best security practices to minimize the operational risks to security threats.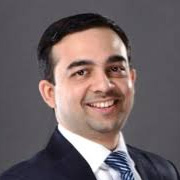 Parag Deodhar
Director, Information Security
VF Corporation
Parag is the currently the Director - Information Security for Asia-Pac at VF Corporation. In his earlier role he was the Asia CISO for AXA Group. Parag is a Chartered Accountant, Certified Information Systems Auditor from ISACA, US and Certified Fraud Examiner from ACFE, US. Parag has over 19 years' experience in Enterprise Risk Management, specializing in Operational Risk, Information Security, Business Continuity and Fraud Risk Management. He has worked in  Cyber Security, Audit, Consulting and Program Management functions with multinational companies like AXA Group, KPMG and Tech Mahindra.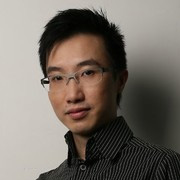 Steven Fok
Group Information Security Officer
Emperor Group​
Steven is the Head of Technology Risk Management of livi bank, one of the Virtual Banks in Hong Kong. Before joining livi, he was the Group CISO of Emperor Group. Steven has been working in IT security industries for over 20 years and served in different companies and government department including Deutsche Bank, JPMorgan Chase, and HK Police Force. Steven is a platinum member of ISACA with CISA and CISM certification.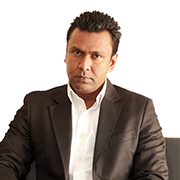 Shabir Momin
CTO
Zenga TV
Shabir started working at a very early age and became the youngest CTO at the age of 21. He was awarded the Rex Karmaveer Global Fellow & Karmaveer Chakra Award (Gold) in 2019. He recently won the Business World Young Entrepreneur Award along with Entrepreneur of the year 2013 by TiE. He is honored with the "100 Smartest Digital Marketing Leaders Citation" by World Digital Marketing Congress. Brahma Kumaris & their media wing Godlywood studio awarded him for his achievement & excellence in media at the International Conference-cum-Cultural Festival. Shabir has had a successful track record in various technology and business positions at a CXO level for few years before he became an entrepreneur. He has further investments in renewable power and other industries. He is a successful entrepreneur and a professional with an excellent track record in technology innovation especially in the digital media and convergence technology.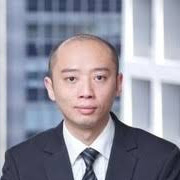 Anson Cho
Director of Information Security & Data Protection
Langham Hospitality Group
Anson is an Information Security & Data Protection professional with experience of more than a decade in regional and global roles. He has Comprehensive knowledge on system development, database architecture as well as various Information Security and Risk management framework such as ISO27000, NIST, ISO31000, FAIR. He has developed information security governance model, compliance strategy, framework, and established related operation process to satisfy data protection regulations such as GDPR, China Cybersecurity Law.