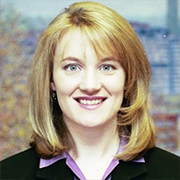 Andrea Stokes
Smart Marketing: Moderator
Practice Lead, Hospitality, JD Power and Associates
Andrea Stokes joined J.D. Power as Practice Lead, Hospitality in September 2019. Prior to J.D. Power, Andrea was with Marriott International's CX and Innovation division, where she oversaw brand health measurement programs, as well as Marriott's customer insights platforms. Before joining Marriott, Stokes was Vice President - Travel and Hospitality at Ipsos, the global research and polling firm. There she oversaw CX and marketing insights programs for clients in lodging, air transportation, cruise, and destination marketing. She is also the former Director of Research at the U.S. Travel Association.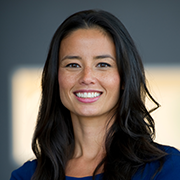 Lisa Borromeo Checchio
Chief Marketing Officer
Wyndham Hotels & Resorts
Lisa Borromeo Checchio leads revenue generation strategy for Wyndham Hotels & Resorts driving brand awareness, engagement and affinity for brands representing more than 9,200 hotels in over 80 countries. As Wyndham's Chief Marketing Officer, Checchio champions the company's 20 hotel brands by creating meaningful brand experiences for hoteliers and guests alike. In this role, she guides the company's loyalty program, Wyndham Rewards, and digital channels, as well as customer engagement; brand marketing; brand experience; integrated media; global distribution; revenue management; owner communications; public relations; global sales; and sales enablement marketing.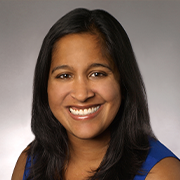 Ramya Murali
Principal, Strategy and Operations
Deloitte
Ramya Murali is a principal with Monitor Deloitte, focused on the Travel and Hospitality sector within Deloitte's Strategy and Analytics offering. Murali works with her clients to understand the disruptive trends impacting their business and architect transformation programs to drive growth. Murali has served clients across a range of industries, including hospitality, consumer products, manufacturing, food, sports, distribution services, and the government/nonprofit sector. Before joining Monitor Deloitte, Murali worked for Goldman, Sachs & Co.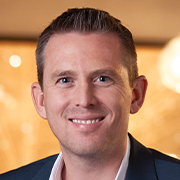 Sloan Dean
President and CEO
Remington Hotels
Sloan Dean joined Remington Hotels in January 2018 as Chief Operating Officer and was promoted to CEO & President on Jan. 1, 2020. Prior to leading Remington, Dean was the VP of Revenue Optimization and later, SVP of Underwriting & Revenue Optimization at Ashford Inc. Additional experience includes VP of Business Development & Acquisitions and VP of Sales & Marketing at Interstate Hotels & Resorts; and SVP of Revenue & Market Strategy at Alliance Hospitality Management, as well as roles at Noble Investment Group, IHG and Oliver Wyman.