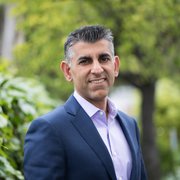 Sumit Dhawan
SVP & Chief Customer Experience Officer at VMware
As Chief Customer Experience Officer, Sumit Dhawan runs the company's Global Services business, which includes technical support, premier support, customer success, Technical Account Management, and Professional Services teams. With over 25 years of experience in the tech industry, Sumit is a seasoned executive with a proven track-record of building and running market leading businesses. He is a strong advocate for customers and partners worldwide, ensuring they have an exceptional experience with VMware. Sumit previously served as Chief Executive Officer of Instart, a startup delivering new innovations in web application performance and security services. Prior to joining Instart, Sumit served as the general manager of the end-user computing business at VMware. Before VMware, Sumit served at Citrix, where he held a number of executive roles – across engineering, product development, marketing, corporate development, and general management – and was a key contributor to Citrix's growth from a private company to the publicly-traded, multinational business that it is today. Sumit holds an MBA from the University of Florida – Warrington College of Business, an MS in Computer Science from the University of Minnesota, and a BS in Computer Science from the Indian Institute of Technology (IIT).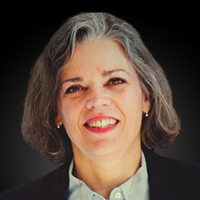 Sophie Proust
Group Chief Technology Officer at Atos
Sophie Proust is graduate of the Ecole Supérieure d'Electricité "Supélec" of Paris. She joined Bull in 1989 where she held various technical managerial positions in the mainframe, IT administration solutions and HW server design. In 2010, Sophie headed the Tera100 Project which delivered the CEA with the first Petaflops-scale calculator in Europe. She joined the Atos Group in 2014 following the acquisition of Bull, where she held the position of Head of Research & Development for the Big Data & Cybersecurity Division from 2014 to January 2019. In January 2019, Sophie was appointed Group Chief Technology Officer (CTO), joining the Atos Executive Committee. Alongside this, Sophie is part of the Atos Quantum Advisory board. She has been a member of the board of directors of the Université Technologique de Troyes (UTT) since December 2018.
Melanie de Vigan
Director, Business Management and member of the Scientific Community at Atos
Mélanie is the global domain manager responsible for defining and developing digital workplace outsourcing offerings. She has been a member of the Atos Scientific Community since 2014. Throughout her career, Mélanie has held multiple positions in outsourcing and consulting at Atos. Relying on a core expertise in mobility and workplace services, she focuses on getting the most value out of technology to support the digital transformation of the business.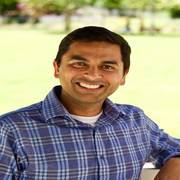 Muneyb Minhazuddin
Vice Head of Mobility at Bayer AG
Muneyb has been responsible for the overall Go to market strategy, Solutions positioning & messaging, growth and profitability of all VMware Solutions Cloud, Workspace and Security for the last 3 years. He spent his first 5 years with VMware in the field and provides unique customer and market insights due to his cross-portfolio product responsibilities and his cross-functional engagement across VMware. Muneyb has more than 23 years of IT experience having previously held positions at Apple, CSIRO and before VMware as the field CTO for Avaya. He started his career with a very strong technical background filing 33 international technology patents and developing industry standards. He quickly evolved to a business savvy professional who built several new differentiating global solutions that became billion dollar businesses. As a field CTO, he spent most of his time consulting as well as conducting technology and business workshops with top CxOs globally. Muneyb holds a Master of Engineering in Telecommunications and a Master of Business Administration. Muneyb has actively participated and contributed to open standard organizations, contributing to Linux Kernel development, authoring several IEEE papers and co-authored the first Network Virtualization Internet standard RFC.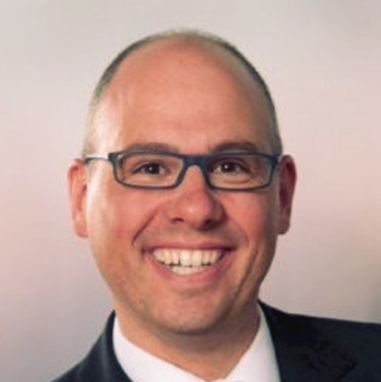 Stefan Hinterkeuser-Baumert
Head of Mobility at Bayer AG
Stefan Hinterkeuser-Baumert has more than 20 years of project and consulting experience. He holds a MSc in business informatics and PhD in biology (neurobiology) with more than ten years of experience as a consultant, project manager and software architect in projects from the fields of: finance & accounting, tax, controlling, information technology, logistics, chemistry and market research. He is the head of Mobility at Bayer AG and responsible to drive and deliver change projects in the area of Workplace and mobility. He supports the different departments to enable the digitization and help to implement their demands. He supports and consults all topics around mobility and future technologies like AR/VR devices or workplace intelligence. He helps to grow business by innovative contributions to existing and future strategic initiatives.