Outlook On…
The New Personal Finance and Investing Mindset
Navigating change to build effective financial marketing strategies

The stock market is surging, the pandemic is raging -- and affluent consumers are left to make sense of the turbulent landscape, from financial plans to personal portfolios. Bloomberg Businessweek Editor Joel Weber will host a virtual discussion with the aim to help financial marketers build effective strategies to connect with retail investors at this unprecedented time.



Please log into the webcast using the field on the right


Speakers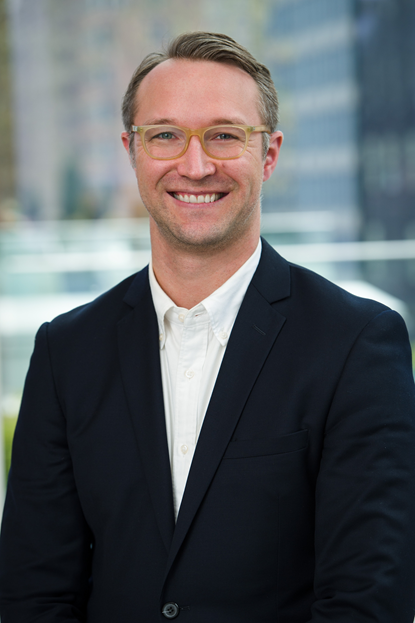 Joel Weber (Moderator)
Editor, Bloomberg Businessweek
Bloomberg L.P.
Joel Weber has been the editor of Bloomberg Businessweek since January 2018. Prior to that he was the editor of Bloomberg Markets magazine. Before joining Bloomberg in 2012, Weber worked at ESPN The Magazine, Men's Health, Best Life, and Men's Journal. He's helped win a Gerald Loeb Award as well as two National Magazine Awards, been a finalist for another two, and also co-authored The Men's Health Big Book of Food & Nutrition. Weber has a Bachelor's degree in journalism from the University of Oregon.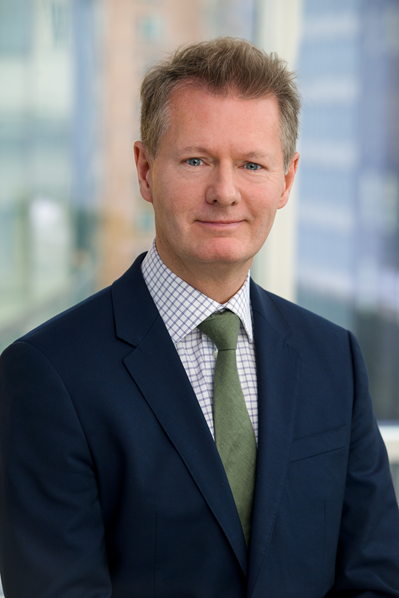 Stephen Colvin
Chief Commercial Officer, Bloomberg Media
Bloomberg L.P.
Stephen Colvin joined Bloomberg LP in January 2017 and is Chief Commercial Officer for Bloomberg Media, a role in which he oversees all aspects of the commercial business. Stephen's previous media experience includes President of The Daily Beast and CEO of The Newsweek Daily Beast company as well as Executive Vice President, CBS Interactive. Stephen started his media career in London, which included 8 years at Dennis Publishing UK where, as Publishing Director, he launched several successful magazine and event businesses. He moved to New York in 1995 to create Dennis Publishing US, where he served as CEO for 11 years. Prior to joining Bloomberg, Stephen served as CEO of Robb Report Media. During his tenure, he was responsible for all areas of the company's multi-platform global media business and rapidly expanded its digital operation

Michelle Lynn
Global Head, Data Science & Insight and Planning & Campaign Management, Bloomberg Media
Bloomberg L.P.
Michelle Lynn joined Bloomberg as Head of Global Data Science and Insight for the media sales organization. In this role, she oversees a team responsible for understanding, activating and measuring Bloomberg's audience and campaigns. In addition, Michelle also manages the Planning & Campaign Management team who are responsible for media planning from pre-sales through to post campaign insights. Prior to that, Michelle was the Chief Insight Officer at Dentsu Aegis Network, where she oversaw research, insight and digital analytics while driving thought leadership and agency point of view on audiences and data strategy. The chief architect of many custom studies and research tools, Michelle's talent is in leveraging data to help brands connect with consumers in a world of constant distraction. For Carat, she developed the Consumer Connection System (CCS), a suite of tools that offered a single source measurement of consumer's interaction and engagement with a broad range of touchpoints. She also developed industry studies such as "Born to Be Wired" which was the first study to show that Millennials were spending more time with the Internet than TV, "Never Ending Friending," a breakthrough study on social networking and the Momentum Effect, and was a key contributor to "New Shopper Journeys," a groundbreaking global research collaboration with MSFT which sought to identify the most influential factors behind a consumer's purchasing decisions across five retail verticals. Most recently Michelle created The Millennial Disconnect which encourages marketers to go beyond obvious millennial stereotypes to forge deeper connections with the largest living generational cohort. Michelle is recognized industry-wide as a leading consumer research expert winning Ad Age's Media Maven award as well as the Advertising Research Foundation's Great Mind Award for Quality in Research.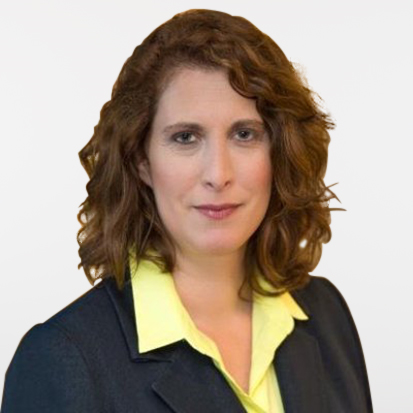 Emily Pachuta
Chief Marketing and Analytics Officer for the Americas
Invesco
Emily Pachuta is Chief Marketing and Analytics Officer for the Americas at Invesco. In this role, she sets the overall advanced analytics and marketing strategy designed to accelerate business growth by driving client demand and strengthening Invesco's reputation with US and Canadian wealth management intermediary and institutional clients. She and her team are responsible for integrating distribution and marketing technology platforms, data science, client insights and digital experience to anticipate and respond to clients in real-time and in context. Ms. Pachuta also serves as an executive leader on the firm's Global Marketing and Global Digital priorities. Ms. Pachuta joined Invesco from BlackRock where she was a managing director andresponsible for setting the US retail marketing strategy for BlackRock and iShares. Prior to that role, she served as head of Client Marketing and Investor Insights for UBS where she oversaw client marketing and digital experience. She has also held a variety of senior marketing positions at Lincoln Financial Group and Merrill Lynch. Ms. Pachuta has been a frequent media spokesperson and conference speaker about investor mindset and behavior, as well as generational trends. Ms. Pachuta earned a BA degree from Yale University and an MFA from New York University.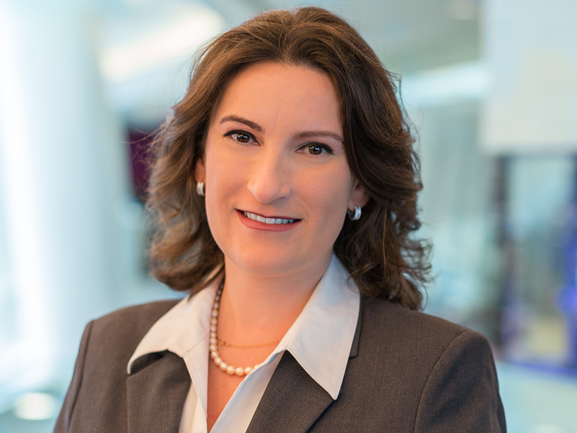 Yelena Shulyatyeva
Senior U.S. Economist, Bloomberg Economics
Bloomberg L.P.
Yelena Shulyatyeva is a senior U.S. economist for Bloomberg Economics, a unique research platform that provides context on industries, companies and the global economy, available on the Bloomberg Professional service at BI GO. In her role, Yelena analyzes macroeconomic developments in order to better understand the implications for the broader economy and monetary policy. As part of a team of economists, she contributes in-depth analysis of macroeconomic data and trends for the Bloomberg Professional service, the world's most trusted source for real-time and historical financial data, news, research and analytics. Yelena brings ten years of experience as a U.S. economist at BNP Paribas where she provided clients with forecasts and analysis of macroeconomic and financial developments. She regularly appears on business television & radio, and is frequently quoted in print publications. Yelena holds a CFA designation as well as Masters Degrees in Finance & Investments and Economics.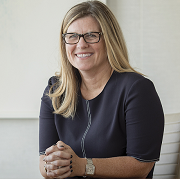 Cathy Stahl
Global Head of Marketing
PIMCO
Ms. Stahl is a managing director in the Newport Beach office and global head of marketing at PIMCO. She also oversees PIMCO's philanthropy platform, Purpose at PIMCO. Prior to joining PIMCO in 2011, Ms. Stahl was a managing director and head of marketing at Allianz Global Investors Distributors. Before this, Ms. Stahl held roles at Tiller, an advocacy marketing agency, and at OppenheimerFunds. Ms. Stahl serves as a board member of The PIMCO Foundation, Boys & Girls Clubs of Central Orange Coast and St. Margaret's Episcopal School. She holds an undergraduate degree from Saint Mary's College, and is co-author of ''Twin Set,'' a nonfiction book about parenting twins published by Random House in July 2008.