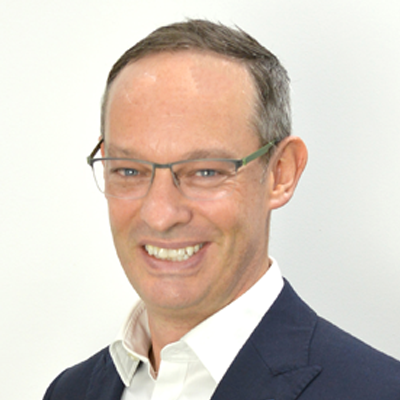 Alex Ward
Head of Regional Innovation
APAC Taste & Wellbeing

Alex heads the Regional Innovation function for Givaudan's Asia Pacific Flavours business and is based in Singapore which is the regional headquarters. In this role, he is responsible for managing a broad cross functional team of creation and application, marketing, consumer sensory insights, formula management and training functions, to deliver industry leading innovation to internal and customer stakeholders. Alex has more than 25 years of experience in a B2B environment. He started his career selling and managing integrated consumer research programs in Europe. In 1999, he moved to Australia and then Singapore with a leading Internet audience measurement and research company, to lead the business for the Asia Pacific region. In 2001, he joined the Flavour and Fragrance industry working for IFF as the Head of Sensory and Consumer Insights and later in a Regional Sales leadership role. He joined Givaudan in 2015, taking on senior regional marketing and sales roles before taking on his current position. Alex sits on the Academic Advisory board for Food Science and Technology at NUS and lives in Singapore with his family. He has a passion for cooking and keeping fit through competing in ultra-trail marathons.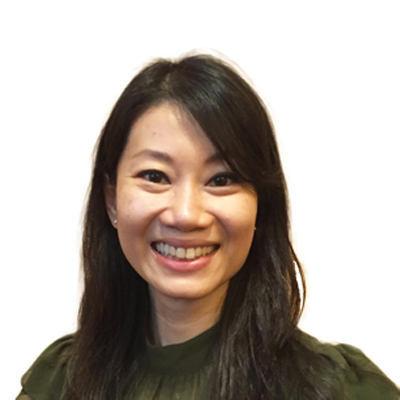 michelle lee
mkgt director
dupnt
Asia Pacific Regional Marketing Leader
DuPont Nutrition & Biosciences

Michelle is the Asia Pacific Regional Marketing Leader in DuPont Nutrition & Bioscience. She has over 18 years accumulated extensive marketing, innovation and R&D experience in both FMCG and B2B businesses. In her current role, she is responsible for regional marketing directions and initiatives focusing on creating business opportunities and identifying growth platform for all the industries. Michelle holds an MBA in Strategy Development from University of Strathclyde, United Kingdom. She obtained her MSc. Health Science (Clinical Nutrition) with National University of Malaysia, where she researched human clinical studies on the effects of antioxidants health benefits and continued the research in University of Oslo, Norway. She possesses BSc. In Food Science and Nutrition from National University of Malaysia.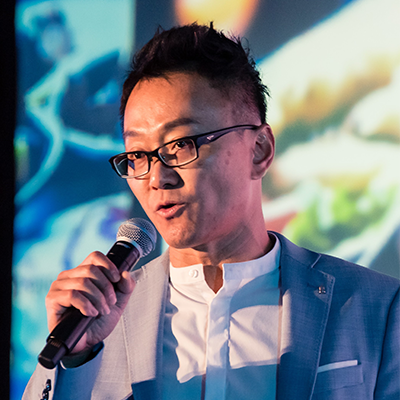 Eugene Wang
Co-Founder & CEO
Sophie's BioNutrients, Pte Ltd
Founder
Sophie's Kitchen

Eugene grew up immersed in the vegetarian food business. Since 2010, his vision for launching Sophie's Kitchen, the first Plant-Based Seafood Alternative, has manifested into a viable category innovation lauded by the press and social media thought leaders. Sophie's Kitchen had won numerous recognitions from companies like PepsiCo and Chipotle. In 2019, Eugene took the alternative protein to the microorganism level and started another new venture in Singapore, Sophie's BioNutrients Pte Ltd. He won the grand prize of $1 million SGD at The Liveabilty Challenge 2019 with this new project and started his first protein fermentation facility in Singapore.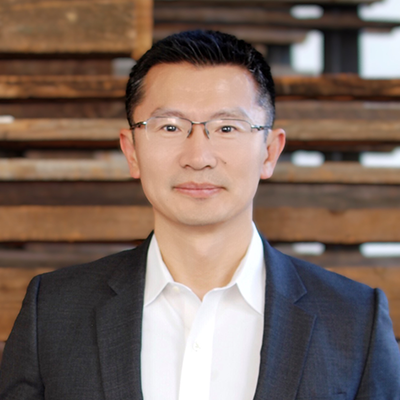 Tao Zhang
Co-founder
Dao Foods International

Tao Zhang is a co-founder of Dao Foods International, Inc., a cross-border impact venture established to invest in eco-friendly plant-based and clean meat in China, which has been selected as one of 15 startups disrupting the global meat industry by The Grocer. Prior to this, he was the Global COO of New Ventures, the center of environmental entrepreneurship at the World Resources Institute. In this role, he successfully led New Ventures in Washington, D.C. and its local centers (Brazil, China, Colombia, India, Indonesia, and Mexico) to double investments into New Ventures companies to nearly $400 million within two years. Tao also had accumulated extensive investment and operational experiences in the telecom and high-tech sector, where he served as assistant president for Asia-Pac at Convergys and was in charge of strategic venture investments in Asia at US leading carrier Verizon.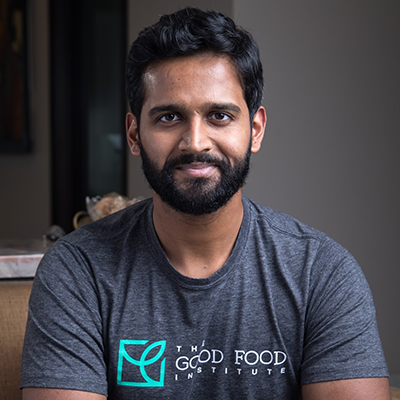 Varun Deshpande
Managing Director
Good Food Institute India

Varun serves as Managing Director at the Good Food Institute (GFI India), where he is focused on building the future of food by working with scientists, foundations, governments, entrepreneurs, and corporations to advance the alternative protein sector. As the son of a cancer surgeon from Mumbai, Varun has been deeply immersed in healthcare and technology from a very young age. He spent several formative years studying Chemical and Biomedical Engineering at technology hub Carnegie Mellon University. He then went on to work on implementing digital health in India and the United States, helping vulnerable populations through care coordination, and a systems approach to healthcare. Varun is a leader in the effective altruism movement, which seeks to investigate and target the world's most pressing problems.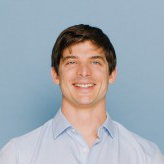 Josh Tetrick
CEO & Co-Founder
Eat JUST

Josh is the CEO and cofounder of Eat JUST, a San Francisco-based company on a mission to bring delicious, accessible, healthier and more sustainable food to everyone, everywhere. Prior to founding JUST, Josh led a United Nations business initiative in Kenya and worked for both former President Clinton and Liberian President Ellen Johnson Sirleaf. As Fulbright Scholar, Josh taught schoolchildren in Nigeria and South Africa and is a graduate of Cornell University and the University of Michigan Law School. Josh has been named one of Fast Company's "Most Creative People in Business," Inc.'s "35 Under 35" and Fortune's "40 Under 40." JUST has been recognized as one of Fast Company's "Most Innovative Companies" in food and social good, Entrepreneur's "100 Brilliant Companies," CNBC's "Disruptor 50" and TIME's "100 New Scientific Discoveries." In 2015, the World Economic Forum named JUST a technology pioneer.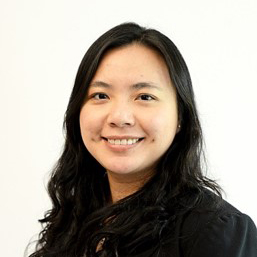 Dr. Siow Ying Tan
R&D Global External Innovation Lead
PepsiCo

Siow Ying is focused on building connectivity within the External Innovation network and supporting the PepsiCo Innovation teams within AMENA. She is responsible for carrying out global open innovation activities and future strategy and partnering R&D associates on their external Innovation projects and challenges. Siow Ying's primary focus will be expanding PepsiCo's AMENA ecosystem and promoting Academic Partners Engagement. Prior to this role, Siow Ying was Principal Scientist – PepsiCo Global R&D Beverage Applications and Product Development. She holds has B.S. and M.S. degrees in Food Science/Starch Chemistry from Louisiana State University and a Ph.D. on Trace Mineral Nutrition from Cornell University's Dept. of Food Science.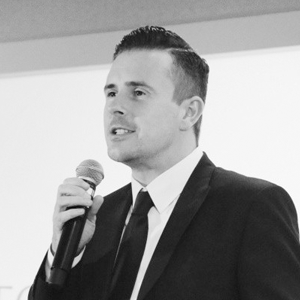 Gary Scattergood
Editor-in-Chief
NutraIngredients-Asia and FoodNavigator-Asia

Gary leads William Reed's HQ in Asia and is Editor-in-Chief of its food and nutrition titles FoodNavigator-Asia, NutraIngredients-Asia and CosmeticsDesign-Asia, as well as organising a number of high-level food, nutrition and cosmetics conferences, awards and summits. He started his career as a journalist in UK, where he we went on to edit several newspapers and consumer titles, before taking senior leadership roles in business-to-business media and events companies across the food, beverage, cosmetics, fashion, travel and media industries. Gary opened William Reed's first Asia Pacific office in Singapore in 2016 and has spearheaded the expansion of its editorial, events and commercial operations across the region. Gary has hosted, presented and moderated at conferences and awards shows around the world, and has regularly appeared on TV and radio to discuss the food and nutrition, travel and tourism, and media and marketing industries.