Laura Morrison
SVP, Global Head of Listings
Cboe Global Markets
Laura V. Morrison is Senior Vice President, Global Head of Listings at Cboe Global Markets. In her role, Ms. Morrison oversees the company's listings business, developing strategy for new launches and transfers as well as overseeing the market quality incentive programs in the U.S. and Europe. In addition, Ms. Morrison has oversight of ETF.com, the world's leading authority on exchange-traded funds. ETF.com is a fully owned independent subsidiary of Cboe. An exchange industry veteran, Ms. Morrison joined Cboe from the New York Stock Exchange (NYSE) where she spent 20 years in leadership roles, most recently serving as Senior Vice President, Global Index and Exchange Traded Products, leading the team which managed ETF listings and trading, as well as the NYSE index business. Ms. Morrison played a leading role in bringing new and innovative ETF products to market while launching key market quality programs and growing the NYSE's ETF issuer base to record numbers. Previously at NYSE, Ms. Morrison held senior-level positions as Managing Director, Member Firm Sales, and Managing Director, NYSE Global Listings Group. She also worked at a NYSE specialist unit, CMJ Partners L.P., after beginning her career at Barnett Bank in Fort Lauderdale, Florida. In 2018, Cboe Global Markets earned the Best North American Exchange for Listings ETFs by ETF Express under Ms. Morrison's leadership. In 2017, she was awarded the Fund Marketer of the Year at the Mutual Fund Awards recognized for her efforts to help ETF providers compete with more established offerings. She also served on the founding board of Women in ETFs from 2015 to 2017 and remains instrumental in the growth of the organization. Ms. Morrison serves as a board member for the Borough of Manhattan Community College (BMCC) Foundation Board and the newly formed ICI ETF Advisory Committee. She also is a member of the Standard & Poor's Index Committee. Ms. Morrison received a Bachelor of Science degree in finance with a minor in marketing from Western Michigan University. She holds a Series 7 license.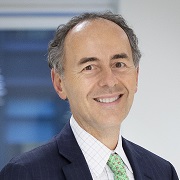 Jan van Eck
President, CEO
Van Eck Associates Corporation
Mr. van Eck joined the Firm in 1992 and its Executive Management Team in 1998. He serves as the President, Chief Executive Officer, and an owner of Van Eck Associates Corporation. Additionally, he is the President and CEO of Van Eck Securities Corporation. Furthermore, Mr. van Eck is a Trustee, the President, and Chief Executive Officer of VanEck Vectors ETF Trust, VanEck Funds and VanEck VIP Trust. Furthering VanEck's mission to anticipate asset classes and trends, Mr. van Eck has created a variety of strategic beta, tactical allocation, emerging markets, and commodity-related investment strategies in mutual fund, ETF, and institutional formats. Mr. van Eck founded the Firm's ETF business in 2006. One of the world's largest ETF sponsors, the Firm offers ETFs, branded VanEck Vectors®, globally across a variety of equity and fixed income asset classes. Mr. van Eck holds a JD from Stanford University and graduated Phi Beta Kappa from Williams College with a major in Economics. He has registrations with the National Futures Association and the Financial Industry Regulatory Authority. Mr. van Eck is a Director of the National Committee on United States-China Relations. He routinely appears on CNBC and Bloomberg Television, and was a 2013 Finalist for Institutional Investor's Fund Leader of the Year.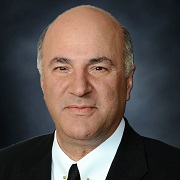 Kevin O'Leary
Chairman
O'Shares ETF Investments
You know me from ABC's Shark Tank and CNBC as an investor who demands quality, performance and limited risk. O'Shares has created a series of innovative ETFs that fit my investment philosophy. Anyone who has seen me on ABC "Shark Tank" knows that I am a disciplined investor, who also wants to see entrepreneurs and other investors succeed. When I invest for the long term, I focus on quality. We developed O'Shares ETFs because we were challenged to find any other family of ETFs with a focus on Quality and the principles of wealth preservation, income and capital appreciation. Our team at O'Shares ETFs uses substantial research to identify important financial measures of quality used in rules-based indexes that drive the portfolios of our ETFs. These quality measures include profitability, cash earnings, and strong balance sheets, which makes me feel very good about the stocks in the O'Shares ETFs that I own for myself and my family.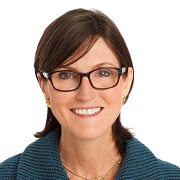 Cathie Wood
Founder, CEO, CIO
ARK Invest
Cathie registered ARK Investment Management LLC ("ARK") as an investment adviser with the U.S. Securities and Exchange Commission in January 2014. With over 40 years of experience identifying and investing in innovation, Cathie founded ARK to focus solely on disruptive innovation while adding new dimensions to research. Through an open approach that cuts across sectors, market capitalizations, and geographies, Cathie believes that ARK can identify large-scale investment opportunities in the public markets resulting from technological innovations centered around DNA sequencing, robotics, artificial intelligence, energy storage, and blockchain technology. As Chief Investment Officer ("CIO") and Portfolio Manager, Cathie led the development of ARK's philosophy and investment approach and has ultimate responsibility for investment decisions. Prior to ARK, Cathie spent twelve years at AllianceBernstein as CIO of Global Thematic Strategies where she managed over $5 billion. Cathie joined Alliance Capital from Tupelo Capital Management, a hedge fund she co-founded, which in 2000, managed approximately $800 million in global thematic strategies. Prior to her tenure at Tupelo Capital, she worked for 18 years with Jennison Associates LLC as Chief Economist, Equity Research Analyst, Portfolio Manager and Director. She started her career in Los Angeles, California at The Capital Group as an Assistant Economist. Cathie received her Bachelor of Science, summa cum laude, in Finance and Economics from the University of Southern California in 1981. Cathie has been recognized as an influential fund manager across various outlets. In 2018, editors at Bloomberg acknowledged Cathie by selecting her to its second annual Bloomberg 50 list of people across business, entertainment, finance, politics, technology, and science who have defined global business. Additionally, Fortune named Cathie to its exclusive roundtable of experts in the annual Fortune Investors Guide: The Best Investing Advice for 2019 From Fortune's Experts. In 2016, Cathie received the "Women in Finance – Outstanding Contribution Award" from Market Media. Cathie also has been a featured speaker at the World Economic Forum (China) in 2016 & 2017, the World Strategic Forum (Miami) in 2017, The Sohn Hearts and Minds Investment Leaders Conference (Australia) in 2018 and 2019, and Singularity University's Exponential Finance in 2017 and Global Summit in 2019. In 2018, Cathie launched the Duddy Innovation Institute at her alma mater, Notre Dame Academy in Los Angeles. The institute offers a challenging educational experience for young women eager to stretch their learning beyond the boundaries of traditional acquisition of knowledge, while influencing a new way of thinking and learning throughout campus.