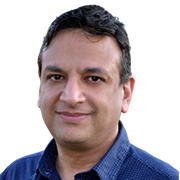 Dinesh Jain
Product Manager
SMART Embedded Computing
Dinesh Jain is a skilled product marketing manager for embedded, IoT and silicon solutions in industrial, commercial, mil-aero and consumer markets. He joined SMART Embedded Computing in February 2021. He is responsible for the planning and implementation of mission-critical computing solutions for military applications. A common thread in Dinesh's career has always been embedded systems. Whether it is working on image-processing and machine vision designs for semiconductor processing equipment, to integrating high-performance sensor ingest and heterogeneous FPGA and GPGPU solutions for mil-aero programs, he has been fortunate to work with industry leaders in embedded design. In his free time, Dinesh volunteers as a science fair mentor to high school students where he uses Arduino and Raspberry Pi and his love of technology to inspire and motivate youthful minds to pursue STEM in college. Jain earned a BSEE in Electrical, Electronics and Communications Engineering from the Université de Montréal - École Polytechnique de Montréal.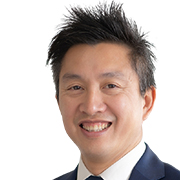 Duc Huy Tran
VP Global Marketing
Aitech Systems
Duc has over two decades of experience in the aerospace, technology and data analytics industry. He draws upon his previous strategic leadership and engineering roles at Collins Aerospace, Bombardier Aerospace and Thales In-Flight-Entertainment and Internet Connectivity business unit to not only put the issues facing today's military and defense engineers in perspective, but discuss methods for successful market adaptation.

Rodger Hosking
V.P. and Co-Founder
Pentek, Inc.
Rodger H. Hosking is vice-president and co-founder of Pentek, Inc. where he is responsible for new product definition, technology development and strategic alliances. With over 30 years in the electronics industry, he has authored hundreds of articles and has delivered thousands of technical presentations focused on radar, communications, software radio and digital signal processing. Rodger holds patents in frequency synthesis and spectrum analysis techniques, and a BS degree in Physics from Allegheny College and BSEE and MSEE degrees from Columbia University in New York.