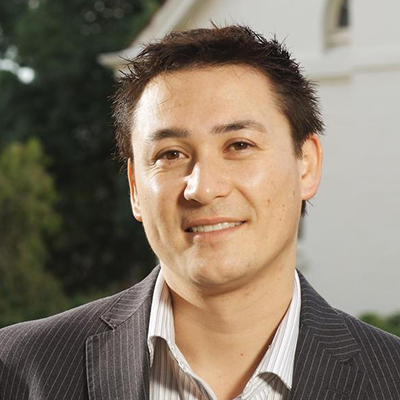 Prof. Grant Brinkworth
Senior Principal Research Scientist
CSIRO

Grant has a PhD in Nutrition and Exercise Science and more than 20 years' experience leading large-scale clinical trials and multidisciplinary research teams evaluating the effects of diets, foods, exercise therapies, digital technologies, and lifestyle interventions on human health, and physical and mental performance and function in healthy and clinical populations. His interests include developing, testing and translating effective lifestyle and digital technology based solutions for health and wellness including obesity, metabolic health and diabetes management. This incorporates the integrated use of behavioural change strategies, wearable technologies and measurement sensors to create tailored tailored, personalised solutions. Grant is an Adjunct Research Professor at the University of South Australia, and Adjunct Professor with the University of Sydney.
Michelle Lee
IFF
Regional Marketing Leader
IFF
Michelle Lee has over 20 years accumulated Marketing, Innovation and R&D experience in both FMCG and B2B businesses. In her current role, she is focused on identifying business growth opportunities and the strategic design of marketing initiatives across categories in Greater Asia. Michelle holds an MBA on Strategy Development from the University of Strathclyde, United Kingdom. She obtained her MSc. Health Science (Clinical Nutrition) with National University of Malaysia, where she researched human clinical studies on the effects of antioxidants health benefits and continued the research in University of Oslo, Norway. She possesses BSc. In Food Science and Nutrition from National University of Malaysia.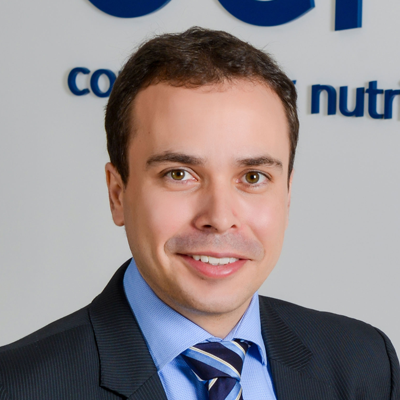 Christian Philippsen
Managing Director
BENEO

Christian Philippsen is the Managing Director of BENEO Asia Pacific, a global leader in functional ingredients. Christian kick-started his career with BENEO-Palatinit Asia Pacific, the predecessor company of BENEO Asia Pacific today. Since then, he has progressed within the organization to hold several instrumental roles within the Südzucker Group in Germany, BENEO's mother company. These roles equipped him with valuable industry knowledge, procurement expertise, analytical skills and a strong understanding of the Asian and European markets. Christian aims to further develop and grow the market for BENEO's business and contribute to better nutrition and health in the region.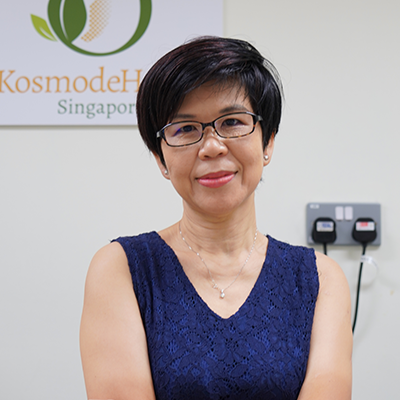 Florence Leong
Co-Founder and CEO
KosmodeHealth

Florence Leong is an executive experienced in general, business and organizational management experience in top pharmaceutical multinationals. She discovered the world of small start-ups after joining the venture capital investment industry. In addition to her instructor and mentorship role, Florence is currently the Co - Founder and interim CEO of Kosmode Health Singapore Pte Ltd. KosmodeHealth is a Nus Food Science Technology startup with a mission to expand access to health from nature, by up- cycling bioactive from food processing by- products. Up-cycled bioactive such as protein and fibre are formulated into functional food to meet the nutritional needs of the growing and ageing population.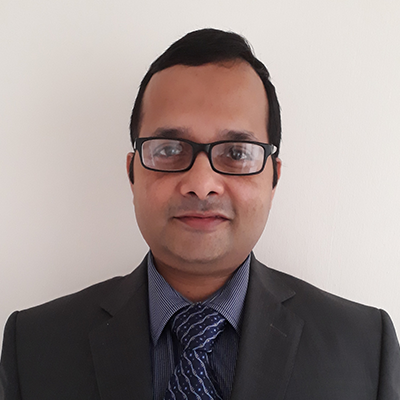 Dr Sumanto Haldar
Principal Investigator
ASTAR
Principal Investigator
Singapore Institute of Food and Biotechnology Innovation (SIFBI) at A*STAR

Dr Sumanto Haldar's main research interest focusses on how foods and food components can alleviate the risk of chronic diseases, in particular type 2 diabetes and cardiovascular diseases. He has worked both in the UK and in Singapore, undertaking and managing several acute and longer term randomised controlled, dietary intervention trials, including various collaborative studies with major food industry partners. He is currently working on several projects, which include the exploration of the effects of chrononutrition, utility of plant proteins and other minor plant components such as polyphenols on metabolic health outcomes, in Asians within the Asian dietary context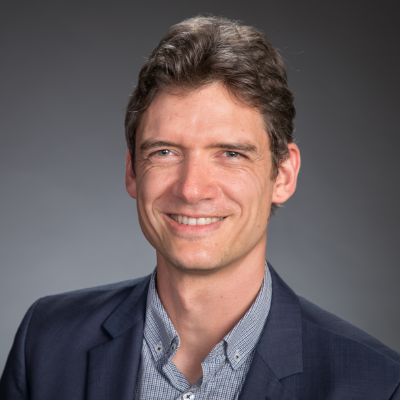 Prof. Alexander Tups
Associate Professor in Physiology
The University of Otago

Alexander graduated with 'summa cum laude' at the Philipps University of Marburg in 2005. He was postdoctoral fellow at the University of Otago from 2006–2008 and became independent principal investigator at the University of Marburg in 2008. He is now working as Associate Professor in Physiology at the University of Otago. He has published over 40 original research articles and invited reviews, presented over 20 invited lectures internationally and won a number of prices such as the Michael Harbuz (2009) and Ernst and Berta Sharrer Award (2014). His focus is on neuronal nutrient sensing with strong interest in commercialisation.