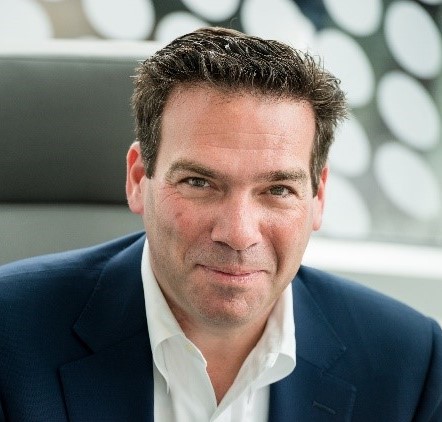 Paul Bolno, MD, MBA
President and Chief Executive Officer
Wave Life Sciences
Dr. Bolno has served as President and CEO of Wave Life Sciences since 2013 and oversaw the company's initial public offering in 2015. During his tenure as President and CEO, Dr. Bolno has grown Wave into a fully integrated clinical-stage genetic medicines company, overseen the development of the company's proprietary stereopure oligonucleotide discovery and drug development platform, and built a broad pipeline of preclinical and clinical programs supported by scalable, in-house manufacturing capabilities.

In addition to Dr. Bolno's current role at Wave, he is on the Board of Directors for SQZ Biotech and serves as Chairman of the Scientific Advisory Group for the Nucleic Acid Therapy Accelerator (NATA) in the United Kingdom.

Prior to joining Wave, he was Vice President, Worldwide Business Development—Head of Asia BD and Investments, as well as Head of Global Neuroscience BD, at GlaxoSmithKline (GSK). He also served as a Director of Glaxo Wellcome Manufacturing, Pte Ltd. in Singapore. Dr. Bolno joined GSK as Vice President, Business Development for the Oncology Business Unit, where he helped establish GSK's global oncology business and served as a member of the Oncology Executive Team, Oncology Commercial Board and Cancer Research Executive Team. Prior to GSK, he served as Director of Research at Two River LLC, a healthcare private equity firm.

Dr. Bolno earned a medical degree from MCP-Hahnemann School of Medicine and an MBA from Drexel University. He was a general surgery resident and cardiothoracic surgery postdoctoral research fellow at Drexel University College of Medicine.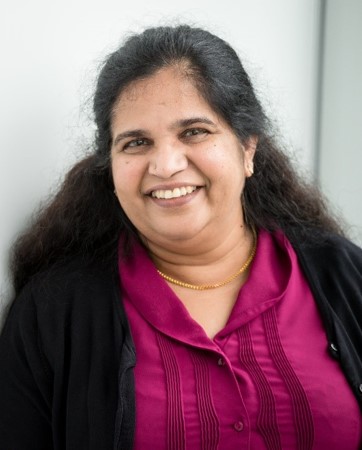 Chandra Vargeese, PhD
Chief Technology Officer
Wave Life Sciences
Dr. Vargeese joined Wave Life Sciences in 2014 as Senior Vice President and Head of Research, and was named Chief Technology Officer in 2020. In this role, she is responsible for the advancement of Wave's PRISM platform, which combines the company's unique ability to construct stereopure oligonucleotides with a deep understanding of how the interplay among oligonucleotide sequence, chemistry and backbone stereochemistry impacts key pharmacological properties. PRISM is foundational to all of Wave's drug discovery and development efforts.

Dr. Vargeese is one of the industry's leading oligonucleotide chemists with approximately 30 years of oligonucleotide research experience. She has also authored numerous scientific publications and patents in the field.

Before joining Wave, Dr. Vargeese worked at Novartis as Executive Director of Chemistry and Delivery, RNA Therapeutics Division for more than five years. Prior to joining Novartis, she led siRNA delivery in the RNA Therapeutics division at Merck & Co. Dr. Vargeese joined Merck through its $1.1 billion acquisition of Sirna Therapeutics, where she was Vice President of Chemistry. Before her time at Sirna Therapeutics, she served as Associate Director of Chemistry at NeXstar Pharmaceuticals and is the co-inventor of Macugen® (pegaptanib), an approved therapy for treating wet AMD.

Dr. Vargeese earned a PhD in organic chemistry at the Indian Institute of Science, Bangalore, India, and completed post-doctoral work at the University of Rhode Island.
Paloma Giangrande, PhD
Vice President, Platform Discovery Sciences, Biology
Wave Life Sciences
Dr. Giangrande is the Vice President of Biology at Wave Life Sciences in Cambridge, MA and an Adjunct Professor of Internal Medicine at the University of Iowa. She obtained her Bachelor of Science degree in Biochemistry at Wheaton College, Norton, MA in 1994 and her PhD in Pharmacology and Cancer Biology at Duke University, Durham, NC in 1999.

Dr. Giangrande's career has been dedicated to the investigation and development of RNA-based therapeutic approaches (including RNA aptamers, siRNAs, mRNA, RNA editing) for cancer, cardiovascular disease, rare diseases, and critical illness. As a consequence, Dr. Giangrande developed a deep understanding of these technologies, diseases, and associated disease mechanisms. She is an internationally recognized expert in oligonucleotide therapeutics and delivery. Towards this end, she was the first to demonstrate that RNA ligands (aptamers) can be used to deliver therapeutic siRNAs to target cells. Her 70+ publications and 9+ patents are a testament to this body of work and her commitment to the development of novel RNA-based therapies for many diseases.

Dr. Giangrande is an internationally recognized expert in RNA therapeutics. She stands at the exciting junction between molecular biology and its clinical applications to solving major health problems. Her contributions to the field have been recognized with awards from the American Association for Cancer Research and the University of Iowa and a prestigious Young Investigator Award from the American Society for Gene and Cell Therapy (ASGCT). Her scientific record, accomplishments, and leadership roles make her an exemplary role model for young investigators.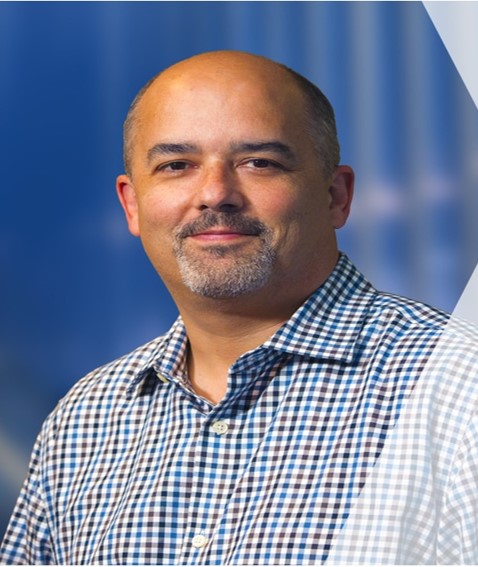 Kenneth Rhodes, PhD
Senior Vice President, Therapeutics Discovery
Wave Life Sciences
Dr. Rhodes joined Wave Life Sciences in 2020 as Senior Vice President, Therapeutics Discovery. In this role, Dr. Rhodes is responsible for defining the strategy and guiding discovery research to design new therapeutic candidates and advance them to the clinic. The Therapeutics Discovery team leverages the capabilities of PRISM™, Wave's proprietary discovery and drug development platform, to advance new and established therapeutic programs through discovery and preclinical development.

Prior to joining Wave as SVP, Therapeutics Discovery, Dr. Rhodes spent nearly six years as Chief Scientific Officer and co-founder at Yumanity Therapeutics. At Yumanity, Ken led the development and implementation of Yumanity's integrated discovery platforms, translational research strategy and drug discovery and development activities. Prior to Yumanity, Ken was Vice President, Neurology Discovery at Biogen, where he led a scientific organization focused on discovery and early development of novel protein and small molecule drugs for the treatment of neurodegenerative diseases. Dr. Rhodes and his team played a major role in the preclinical development of aducanumab, a fully human monoclonal antibody for the treatment of Alzheimer's disease. Prior to Biogen, Dr. Rhodes spent a combined 15 years as a discovery research leader at Johnson & Johnson Pharmaceutical Research and Development, LLC (now Janssen) and Wyeth.

Dr. Rhodes earned his Ph.D. in anatomy and neurobiology at Boston University and completed postdoctoral training in systems neuroscience at the National Eye Institute, National Institutes of Health, in Bethesda, MD