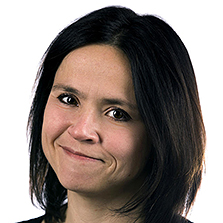 Elaine Watson
senior editor
FoodNavigator-USA
Editor
FoodNavigator-USA

An award-winning journalist, Elaine has helped to establish FoodNavigator-USA - the leading online b2b title in the US food and beverage industry - as the preeminent source of news and analysis on plant-based, fermentation-based, and cell-cultured meat and dairy.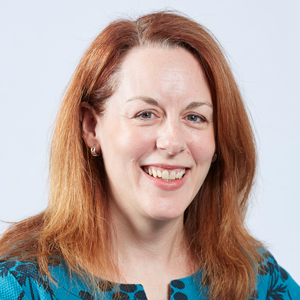 Carole Bingley
Technical Specialist
RSSL
Technical Specialist
RSSL

Carole is a Technical Specialist working in the Product and Ingredient Innovation Team at Reading Scientific Services Ltd (RSSL). During her time with RSSL, she has undertaken both ingredient evaluation and product development projects for food manufacturers and ingredient suppliers across a wide range of food categories. Recent projects include development of dairy alternatives and vegan meat alternatives based on plant proteins. Carole has also worked extensively on sugar reduction evaluating both high potency sweeteners and bulking agents in beverages, confectionery and baked goods.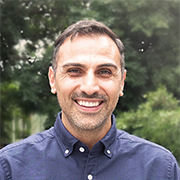 David Bucca
CEO & Founder
Change Foods

David is a passionate food industry professional with alternative protein expertise. As a former aerospace engineer, David worked at Boeing for over 13 years. Following a career change motivated by his passion for more sustainable, ethical and innovative food systems, David was a founding director of Food Frontier in 2017, a non-profit innovative think-tank & accelerator for alternative proteins, and currently a board member. In 2018 he also became the COO of a hemp foods start-up, and in 2019 became the APAC Manager for Hungry Planet, a U.S. plant-based meat company, localizing manufacturing and leading expansion throughout Aus/NZ and Asia.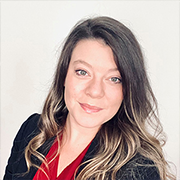 Jessica M. Knutzon
Senior Manager, Americas Marketing
CP Kelco

Throughout her years at CP Kelco, Jessica has enjoyed watching the alternative protein market evolve, resulting in an exciting time for ingredient manufacturers to help propel this industry into the future. Jessica holds a Bachelor's degree from The American University and an M.B.A. from the Thunderbird School of Global Management.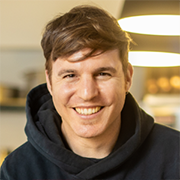 Matias Muchnick
CEO & Founder
NotCo

NotCo is the fast-growing food tech company with a first-of-its-kind patented A.I. technology (named Giuseppe) that creates plant-based options that taste, feel, cook, and function just like their animal-based counterparts. Matias is often called upon as an expert, shedding light on the growth of plant-based, sustainability and technology. He has been featured in top publications including Bloomberg TV, Forbes and CNN. Muchnick is a Finance major with postgraduate studies at HBS, UC Berkeley, and Stanford and worked at JPM in Hong Kong. He is now leading NotCo with a base in NY.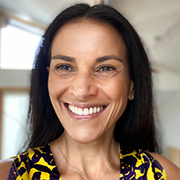 Takoua Debeche
Chief Research & Innovation Officer
Danone North America

Takoua is a mindful executive and thought leader with 20 years of food industry experience growing local and global CPG brands and startups. She is passionate about innovation and the future of our food systems and is a strong advocate of science to help drive the food revolution. At Danone North America, Takoua oversees product development and formulation, packaging design, process development, process scale up, new technologies discovery, open innovation, and user experience. Her responsibilities cover the entire portfolio of plant-based and dairy brands including Happy Family, Silk, Oikos, Activia, Horizon Organic, International Delight, So Delicious Dairy Free, and more.