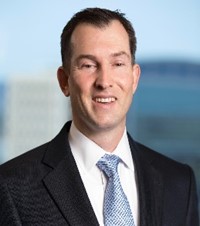 Rob Barrett
Principal
KPMG
Rob serves as the KPMG Advisory Supply Chain Leader and chairs KPMG's global digital supply chain operating committee. Over the last 20 years, Rob has led more than 20 global supply chain transformation efforts with some of the world's most recognized brands. He has a passion for helping companies implement demand driven supply chain strategies to improve supply continuity and reduce inventory and operating expenses leveraging different demand planning, POS replenishment, vendor managed inventory, and procurement models. His most recent efforts have centered on helping companies to adopt digital solutions in support of increased e-commerce, direct-to-consumer models, and subscription based services. He lives in the Phoenix area with his wife and two boys. When he's not working he enjoys golfing, coaching soccer, and putting his chemical engineering degree to work in honing his beer brewing skills. In 2018 his brown ale received a gold certificate in the American Homebrewers Association national competition.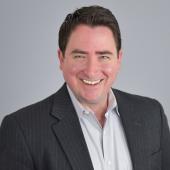 David Correll
Research Scientist
MIT Center for Transportation and Logistics
David Correll is a Lecturer and a Research Scientist at the MIT Center for Transportation and Logistics, where he also serves as Co-Director of the MIT FreightLab and as a Course Lead in the MITx MicroMaster's in Supply Chain Management program. Dr. Correll's current research focuses on the working experiences of the American long-haul truck driver. He leads the Driver Initiative, which partners with trucking companies,  truck drivers, and other parties to identify opportunities for improving American truck driver retention, utilization, and quality of life. On campus, Dr. Correll teaches SCM.291 Procurement Fundamentals, which introduces students to the legacy of strategic thought when a company looks upstream.  On-line, Dr. Correll leads SC4x Supply Chain Technology & Systems, which introduces students to the software systems that run modern supply chain systems.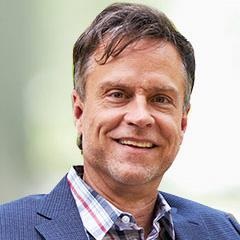 Brian Higgins
Advisory Partner, Supply Chain
KPMG LLP
Brian is a partner in KPMG's Advisory Services practice focused on Strategy and Operations management consulting. He is also the National Customer & Operations Practice Leader. Brian has deep experience with competitive strategy and operational design and brings over 20 years of industry and consulting experience. Prior to rejoining KPMG, he held corporate leadership positions as Vice President of Global Supply Chain as well as Senior Vice President of Strategy. In this role, he had operational responsibility for management and delivery of key supply chain and operations areas: - Operations strategy - Acquisition integration - Demand and supply planning - Distribution and transportation services - Optimization and analytics