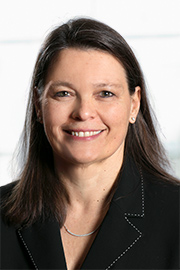 Lisa A. Lacasse, MBA
President
American Cancer Society Cancer Action Network
Lisa Lacasse is the president of the American Cancer Society Cancer Action Network (ACS CAN), the nonprofit, nonpartisan advocacy affiliate of the American Cancer Society (ACS). She leads an organization of staff in Washington, DC and across the country in support of laws and policies that help people fight cancer and advance the ACS' mission. Since joining ACS CAN in 2007, Lisa has been integrally involved in helping to establish a nationwide public health advocacy organization that influences and shapes public policy at all levels of government. Her passion for representing the voices of all cancer patients and their families is exemplified in her leadership. In her former capacity as deputy president, Lisa managed a broad portfolio in support of ACS CAN's advocacy priorities. The focus of her work was on strategic integration and organizational alignment across the enterprise. Her responsibilities included organizational development and training, volunteer engagement and grassroots strategy, media advocacy, public policy, finance, governance, human resources, and all ACS CAN operations. She oversaw ACS CAN's One Degree campaign – a three-year grassroots effort calling on Congress to increase federal funding for medical research at the National Institutes of Health (NIH) by $6 billion, including $1 billion for cancer-specific research at the National Cancer Institute (NCI). In 2018 – in a pivotal moment in the fight against cancer – the goal of the One Degree campaign was realized. The influx of funding will lead to more ways to prevent and detect cancer at its earliest, most treatable stages, better treatments and new cures. Lisa and her team were also instrumental in making sure that critical patient protections were included in the Affordable Care Act so that comprehensive health insurance was available, without discrimination, for people with pre-existing conditions such as cancer. Since the law's passage in 2010, Lisa has led ACS CAN's dedicated efforts to safeguard these hard-won, lifesaving patient protections. Lisa received a Master's of Business Administration from the Wharton School at the University of Pennsylvania and a Bachelor of Arts degree from the University of Vermont. Before joining ACS CAN, she was the chief financial officer at the National Institutes of Health (NIH) Clinical Research Center, a 242- bed, clinical research hospital where she was responsible for the planning, formulation, and execution of a $345 million annual budget. Prior to NIH, Lisa spent several years in senior management at the University of Maryland Medical System and began her career in the office of the Governor of the State of Maine. Lisa lives Bethesda, Maryland. She loves nothing more than spending time with her husband and four children in her beloved home state of Maine. Lisa shares her thoughts on patient advocacy, public policy and ACS CAN's role in the fight against cancer on her Cancer CANdor Blog and on Twitter at @LLacasseACSCAN.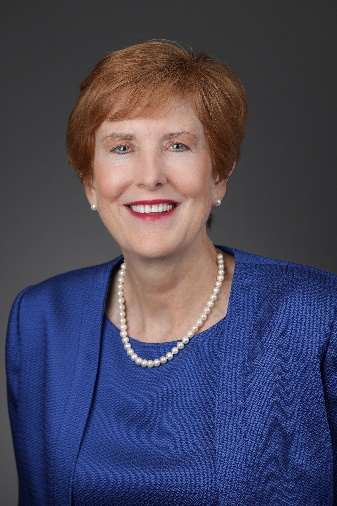 Maureen G. Mann, MS, MBA, FACHE
Maureen G. Mann, MS, MBA, FACHE is the Vice President of the Lynn Cancer Institute and Lynn Women's Health and Wellness Institute at Boca Raton Regional Hospital, part of Baptiste Health South Florida where she is responsible for the strategic and daily operations of one of the largest cancer centers in Florida and a comprehensive women's center that provides more than 100,000 patient visits and services annually. Prior to joining Boca Raton Regional Hospital in 2015, Mrs. Mann served in many oncology related roles in the national, state and local community. From 1999-2015, she was the Executive Director of the Bienes Cancer Center at Holy Cross Hospital. In addition to her professional responsibilities, she has been a very active volunteer throughout her 35 year healthcare administration career. She has been an American Cancer Society volunteer for more than 20 years, including membership on the Florida Division Board of Directors, the Broward County Board of Directors, and Southeast Area Executive Committee. Maureen is a Past Chair of the Florida Division Board of Directors and she serves on the American Cancer Society Cancer Action Network (ACS CAN) National Board of Directors where she is currently the Chair of the Board. She is also the past Treasurer of the Oncology Nursing Society Foundation Board of Trustees. In 2017 she received the prestigious St. George National Award from the American Cancer Society and in 2018 she received the top national volunteer award from the America Cancer Society Cancer Action Network – the Volunteer Award for Excellence in Advocacy. Maureen also served on the national editorial board of the Association of Community Cancer Centers and she is a past appointee of the Florida State Cancer Plan Council. She served on the Board of Directors of Gilda's Club of South Florida for 10 years and is a member of Leadership Miami - Class of 1995, Leadership Boca – Class of 2018 and the Junior League of Ft. Lauderdale. Maureen received a B.A. from Harvard University and M.S. and M.B.A. degrees from the Florida Institute of Technology. Since graduation she has served on the local Harvard Club Schools and Scholarships Committee annually conducting off campus alumni interviews for the college. In 2012, Maureen completed her first half marathon in a fundraiser for the American Cancer Society. She also enjoys swimming and traveling the world with her husband.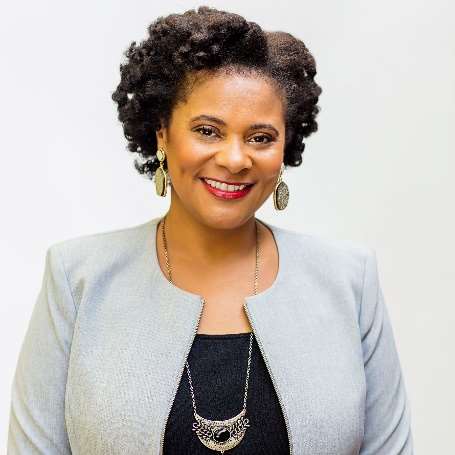 Karen M. Winkfield, MD, PhD
Dr. Karen Winkfield is a radiation oncologist specializing in the treatment of hematologic and breast malignancies. As the executive director of the Meharry-Vanderbilt Alliance, she leverages her expertise as an implementation scientist to focus on improving health outcomes for underserved populations through communityengaged research and community-based initiatives; designed to improve access to healthcare including clinical trials. Dr. Winkfield obtained her MD and PhD degrees at Duke University and completed residency at Harvard. Her leadership roles have focused on developing bi-directional communication between researchers and the community to ensure equitable access to care regardless of race/ethnicity, geographic location, or socioeconomic status. She is a thought leader espousing the importance of workforce diversity to improve health equity. Dr. Winkfield was recently appointed by President Biden to the National Cancer Advisory Board in addition to being elected to ASCO Board.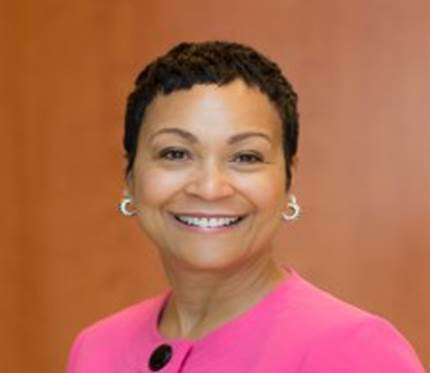 Jacqueline Y. Beale, MPA, National Ambassador, ACS CAN & Founder, Cancer to Jasm
Jacqueline is a two-time 19-year breast cancer survivor. Her passion for ensuring access to adequate, affordable, and integrated healthcare and eliminating health disparities has led her to several volunteer opportunities and leadership roles. She meets with legislators requesting funding for research, encouraging the sponsorship of related bills, speaking at various venues sharing her story, and advocating for health equality and diversity across the patient population. Jacqueline currently serves as a National Ambassador for the American Cancer Society Cancer Action Network (ACS CAN), Chair of the Black Volunteer Caucus for ACS CAN, a Return to Screening National Consortium member with the American Cancer Society addressing cancer care and screening, Breast Cancer Ambassador and Patient Family Advisory Council member for Suburban Hospital, and Suburban Hospital Foundation Board Member. Jacqueline also serves as a Participant Advisory Board member for Scaling Social Determinants of Health Screening, Social Support and Anti-Racism Training to Reduce Inequities in Minority Cancer Survivor Health and Wellbeing in Washington, DC with MedStar Health Research Institute. 11th Annual ACS CAN National Forum on the Future of Health Care Speaker Biographies 4 As a patient advocate and speaker, Jacqueline uses her voice, the power of the pen, her experience, and education, partnering with organizations to further the mission of making cancer a top priority with the hope of one day finding a cure to eradicate the disease. Jacqueline is the founder of C2JB Consulting, promoting health education and advocacy. She provides expertise to address issues and support women diagnosed with breast cancer partnering with organizations such as the Thelma D. Jones Breast Cancer Fund (TDJBCF), Georgetown Lombardi Comprehensive Cancer Center, and the Brem Foundation. Jacqueline is a Steering Committee Member with the Black Women's Health Imperative in partnership with Friends of Cancer Research and Stand Up To Cancer, helping to increase the participation of Black women in cancer-focused clinical trials. Jacqueline received the "Top Volunteer Award for Excellence in Cancer Advocacy" from the ACS CAN and has served as the volunteer speaker for their Lights of Hope Ceremony in 2018 and 2021. Jacqueline was invited as Congressman Steny Hoyer's guest at 2019 State of the Union Address for her advocacy work. Also, she has been featured on local TV networks (WUSA Great Day Washington, Fox 5, NBC) along with online broadcasting shows (Bowie and Laurel cable stations), in the Washington Post and Politico, interviewed by Baltimore radio, Johns Hopkins Medicine News and Publications Newsletter, Self Magazine, Kheiron Medical Technologies 31 Wishes, spoken on the grounds of the Washington Monument for the ACS Making Strides Against Breast Cancer Walk, and guest speaker at the Breast Cancer Health Forum for the National Association of Bench and Bar Spouses, Incorporated. Jacqueline received her Bachelor of Science in Business Management and Master of Arts in Public Administration from Bowie State University (BSU). She is an Adjunct Professor at BSU and is also a doctoral student at Walden University. Jacqueline is a native of Washington, DC, and is a current Glenn Dale, Maryland resident.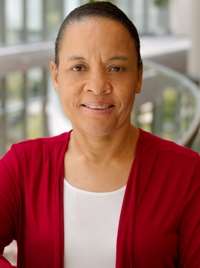 Lisa C. Richardson, MD, MPH, Director, Division of Cancer Prevention and Control
Lisa C. Richardson, MD, MPH, is director of the Division of Cancer Prevention and Control (DCPC), the largest unit within the Centers for Disease Control and Prevention's National Center for Chronic Disease Prevention and Health Promotion. As director of DCPC, she works with partners at the national, state, and local levels to break down barriers to good health and create opportunities for everyone to live a long and healthy life. Under her leadership, DCPC's four foundational programs, the National Breast and Cervical Cancer Early Detection Program, National Program of Cancer Registries, National Comprehensive Cancer Control Program, and Colorectal Cancer Control Program, have helped the cancer control community better understand, prevent and control cancer in all populations. Dr. Richardson also provides guidance for the Division's research agenda that includes the National Cancer Prevention and Control Research Network. A medical oncologist by training, she has authored or coauthored more than 150 peer-reviewed journal articles examining multisectoral approaches to improving cancer care access, delivery, and outcomes.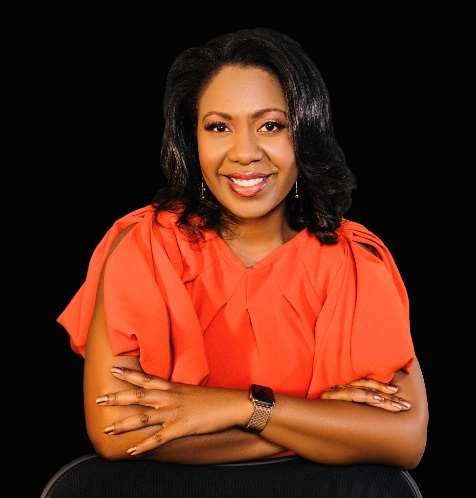 Michellene Davis, Esq., President and Chief Executive Officer, National Medical
Michellene Davis assumed the role of President and Chief Executive Officer of National Medical Fellowships, Inc., (NMF) in May of 2021. Founded in 1946, NMF was one of America's first diversity organizations and remains the only national organization advancing health equity at the intersection of wealth and health. It provides scholarships to Black, Indigenous, People of Color (BIPOC) medical and health professions students underrepresented in medicine to ensure equity of access to culturally competent, high-quality healthcare. NMF also increases the number of BIPOC clinician leaders to diversify clinical trials. Davis is named among Modern Healthcare magazine's Top 25 Most Influential Minority Leaders in Healthcare and Becker's Hospital Review's 113 Great Leaders in Healthcare 2022 and Top 50 African Americans to Know in Healthcare. The National Association of Health Services Executives awarded her their 2021 Senior Health Care Executive Award. Davis most recently served as Executive Vice President and Chief Corporate Affairs Officer at RWJ Barnabas Health, the largest academic medical center system in New Jersey and one of the largest in the nation. She founded Social Impact and Community Investment, an equity-centered, policy-led community health practice addressing the social and political determinants of health. She was the first African American in state history to serve as Chief Policy Counsel to former New Jersey Governor Jon S. Corzine, the first African American and only the second women to serve as New Jersey State Treasurer. She was the youngest person to serve as CEO of the New Jersey Lottery and also served as a senior policy advisor in the New Jersey Department of Health and Senior Services. She co-authored Changing Missions, Changing Lives: How a Change Agent Can Turn the Ship and Create Impact, published by Forbes Books in 2020, which provides a blueprint for those committed to leading systems change within organizations. Ms. Davis began her legal career as a trial litigator, is an Honors graduate of Seton Hall University and holds a Juris Doctorate from Seton Hall School of Law. She holds Executive Education Certificates in Corporate Social Responsibility from the Harvard Business School and in Social Impact Strategy from the Wharton School of Business.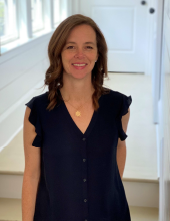 Lucienne (Lucie) Ide, MD, PhD, Co-Chair, Health Equity and Access Leadership Coa
Dr. Ide is a healthcare innovator and founder of Rimidi, Inc., brings her diverse experiences in medicine, science, venture capital and technology to transforming the delivery of healthcare. Rimidi's cloud-based platform provides a comprehensive solution for healthcare systems to deliver personalized health management across a continuum of care. Rimidi enables providers to receive a clear snapshot of each patient's disease status and unique needs by merging patient-generated and clinical data and provides them with decision support tools to make individualized treatment decisions within existing workflows. Dr. Ide founded Rimidi with the purpose of improving the health of people living with chronic diseases and the healthcare system as a whole. "Our digital health technology helps health systems achieve the Quadruple Aim of improved outcomes, better patient experience, lower overall cost of care, and higher provider satisfaction," says Dr. Ide. Prior to starting Rimidi in 2012, Dr. Ide worked as a physicist at the National Security Agency, Raytheon Systems Corporation and Monarch Capital Partners, a venture capital firm. She holds a joint M.D./Ph.D. degree from Emory University where she worked on gene therapy for hemophilia, and completed her medical training at the University of Pennsylvania Medical College's Magee Womens' Hospital in Pittsburgh. A speaker on women in technology, health equity and digital health innovation, Dr. Ide is a frequent speaker at health IT conferences and author in leading healthcare publications. Dr. Ide serves on the Steering Committee for the Connected Health Initiative which advocates for health policy reform and is Co-Chair of the Health Equity and Access Leadership (HEAL) Coalition. She has spent time on Capitol Hill meeting with legislative officials to advocate for reimbursement, regulatory, and legislative change to drive equitable access to digital health technology and improved patient care. Dr. Ide was named one of the Most Influential Women in Health IT by HIMSS in 2020. She also serves as a Trustee of Middlebury College in Vermont. Dr. Ide lives in Atlanta with her husband and their four sons. Rimidi has been featured in Reuters, The Economist, The Wall Street Journal, The Huffington Post, Medical Economics, and MobiHealth News, as well as local media, including the Atlanta Journal-Constitution, and the Atlanta Business Chronicle. Additionally, the company received a "Platinum" ranking by BAnalytics as a socially conscious company.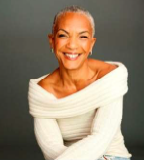 Rhonda M. Smith, MBA, Executive Director, California Black Health Network
Rhonda Smith is the Executive Director of the California Black Health Network, a nonprofit that works to advance health equity for Black Californians. Prior to this role, Rhonda was an independent consultant and led many successful health disparities initiatives for the BIPOC community focused on developing and implementing community outreach, health promotion, and health behavior change strategies to close the gap in disparities. Rhonda has served in various nonprofit leadership roles that include Consultant/Project Director for the LiveHealthy OC Initiative, a three-year initiative that aimed to transform the model of care of a network of FQHCs from a disease-focused treatment model to prevention and wellness model, providing whole person care approach. Before the LiveHealthy OC Initiative, Rhonda served as the Consultant/Statewide Project Manager for the Susan G. Komen® Circle of Promise California Initiative, an intensive four-year effort to identify evidence-based strategies to decrease the high mortality rate of African American women diagnosed with breast cancer, and address disparities at the system, community, and individual levels. Rhonda earned her MBA in Marketing and Operations Management from the Darden School of Business at the University of Virginia and her B.S. Degree in Civil Engineering from Virginia Tech.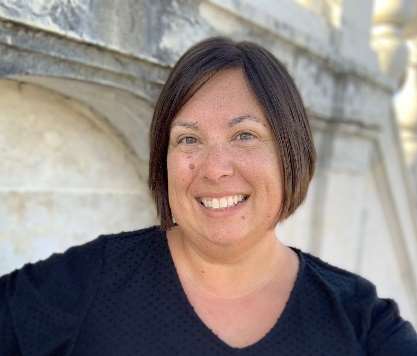 Rachel M. Fournier, MPA, Principal, Foundation Relations, American Cancer Societ
Rachel Fournier serves as Principal, Foundation Relations, American Cancer Society, where she is responsible for building philanthropic partnerships to support research, advocacy, and patient services. After earning a Master's in Public Administration, Rachel's career included institutional relations roles in academic and community health organizations in rural and urban settings. Diagnosed with metastatic breast cancer in 2015 at the age of 38, Rachel was called to channel her twenty years of fundraising leadership and her learned experience as a "professional patient" and joined the American Cancer Society in 2020. Rachel is laser-focused on expanding treatment options and advancing health equity to reduce the mortality of current and future cancer patients. Rachel lives outside Philadelphia with her husband, Keith, with whom she is guiding their teenage daughter and son to celebrate each day and embrace a life of service.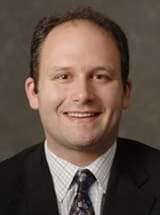 Brian S. Englander, MD, Chairman, Pennsylvania Hospital, Department of Radiology
Brian S. Englander, MD is Chairman of the Department of Radiology, Pennsylvania Hospital, and the Robert E. Campbell Professor of Radiology, Perelman School of Medicine. After earning his undergraduate degree at Yale University and his medical degree at Jefferson Medical College, he completed his internship in internal medicine, residency in diagnostic radiology, and fellowship in breast imaging at Thomas Jefferson University Hospital. His clinical expertise is all aspect of breast imaging, and he seeks to address inequities in women's health with early cancer detection, diagnosis, and management. In addition, he focuses on global and population health issues to address disparities in cancer care among underserved and underrepresented communities locally and globally. He is a Penn Medicine Center for Global Health Scholar, a founder of the nongovernmental organization Benek Global Health Project, an active member of the International Health Section for the American Public Health Association, and a 2018 Eisenhower Fellowships USA Fellow (Mongolia and Israel). He is an active member of his community, proudly serving on several boards, including the National Liberty Museum. He and his wife are raising their three children in Philadelphia.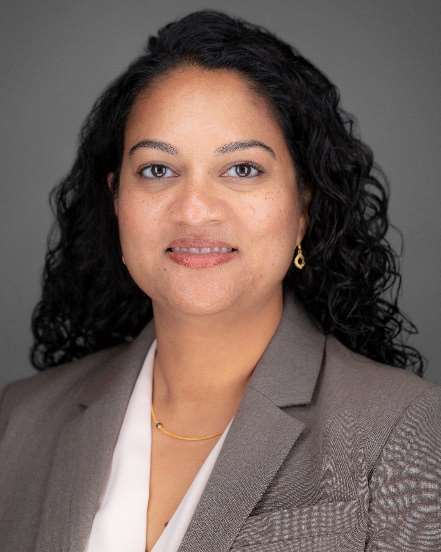 Susan T. Vadaparampil, MPH, PhD, Associate Center Director, Community Outreach,
Since 2018, Dr. Susan Vadaparampil has served as Moffitt's first Associate Center Director for Community Outreach, Engagement & Equity (COEE). In this role, she oversees the Office of COEE daily functions in support of Moffitt's commitment to maximize the Center's impact in the catchment area and beyond. The Office of COEE places health equity at the forefront of Moffitt's research and outreach efforts by facilitating ongoing and bidirectional exchange of information and ideas between institutional leadership, faculty and the community we serve. Dr. Vadaparampil is also a Senior Member in the Health Outcomes and Behavior Program in the Division of Population Sciences and a Professor in the Department of Oncologic Sciences at the University of South Florida College of Medicine. Her research uses a combination of behavioral science, epidemiology, health services, and clinical perspectives to improve dissemination and uptake of new cancer prevention and control innovations into clinical practice and the community. Her work is influenced by transdisciplinary collaboration, focused on health disparities, and contributes to both the scientific literature and clinical practice. Her current research focuses on genetic counseling and testing for inherited cancer susceptibility, breast and cervical cancer prevention/early detection, and reproductive health among adolescent and young adult cancer patients. She has been funded since 2006 through research grants from organizations such as the National Institutes of Health, the American Cancer Society and the Florida Biomedical Research Program. Dr. Vadaparampil has published over 270 scientific manuscripts. She also serves as the Co-Program Director for Moffitt's Behavioral Oncology Post-Doctoral Training Program. In 2019, she was awarded the American Cancer Society's national St. George Award for over a decade of distinguished community service and contributions to ACS's strategic goals in HPV vaccination and cancer health disparities. In 2020, she was appointed to the National Cancer Advisory Board based on her scientific accomplishments and leadership.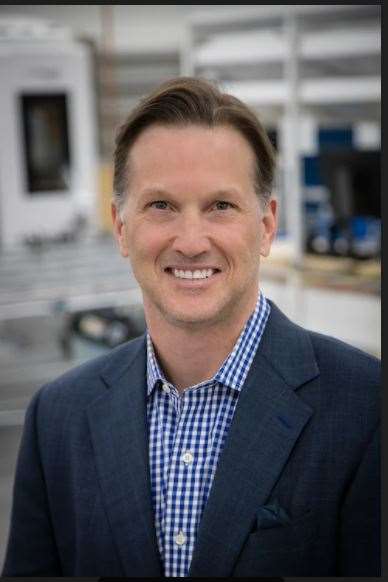 Thomas A. Aloia, MD, MHCM, FACS, FACHE, Vice President & Director of Oncology Se
Dr. Thomas Aloia, MD, MHCM joined the Ascension Leadership Team on January 1, 2021, as Vice President and Director of Oncology Services reporting to Richard Fogel, MD, Chief Clinical Officer (CCO) with Clinical & Network Services (CNS) and most recently expanded his scope of responsibility to include Clinical Lead of Surgical Services and VP of the Maternal Health & Perinatal Medicine Service Line. Dr. Aloia received his medical degree from the University of California – Los Angeles Geffen School of Medicine. His postgraduate training included a general and thoracic surgery residency at Duke University Medical Center and fellowships in Surgical Oncology at MD Anderson and Hepatobiliary Surgery/Liver Transplantation at the Paul Brousse Hospital in Paris, France. He has received a Certificate in Healthcare Management from Rice University Jones Business School and Master's Degree in Health Care Management from the Harvard T.H. Chan School of Public Health. Dr. Aloia's clinical expertise is in hepatobiliary surgery, gastrointestinal surgical oncology, minimally invasive surgery and liver transplantation surgery. He has published over 250 peer-reviewed manuscripts in the focus areas of surgical outcomes, GI oncology, enhanced recovery and value-based healthcare. He has served as an ad hoc reviewer for multiple medical and surgical journals and is on the editorial board of Annals of Surgery and the Annals of Surgical Oncology. At MDACC he served multiple administrative roles in the areas of patient safety, quality, and outcomes, including Gastrointestinal Disease Center Medical Director, Executive Director of Network Outcomes, Chief Quality Officer and Head of the Institute for Cancer Care Innovation.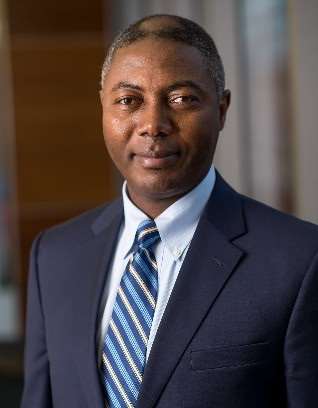 Chyke A. Doubeni, MD, MPH, Professor of Family Medicine, Director, Mayo Clinic C
Dr. Doubeni is a practicing family physician, and a professor of family medicine with a joint appointment in the Department of Internal Medicine at the Mayo Clinic College of Medicine and Science. Dr. Doubeni is the inaugural director of the Mayo Clinic Center for Health Equity and Community Engagement Research and serve as an enterprise leader for advancing health equity in the communities served by Mayo Clinic. Dr. Doubeni directs community engagement programs to support the Mayo Clinic Cancer Center and Center for Clinical and Translational Science. Dr. Doubeni is also an Arresty Scholar of the Wharton Executive Education Program through a joint Wharton-Deloitte Physician Leadership Academy program. Dr. Doubeni is a clinical and social epidemiologist with health policy expertise and has lead research at the interface of social inequities and care delivery demonstrating how coordinated uniform delivery of evidence-based care closes commonly occurring gaps across the care continuum and can eliminate colorectal cancer health disparities. That result is the culmination of a career-long endeavor to advance health equity through research, clinician and scientist training, and health promotion and healthcare delivery innovations. Dr. Doubeni has lead multidisciplinary research programs on advancing equitable health-quality care with a focus on delivery of evidence-based preventive services, which has resulted in over 200 papers, many in top-tier journals (i.e., NEJM, JAMA). This work has informed guidelines, policy, and practice on the delivery of cancer screening and other preventive services. Dr. Doubeni has also authored topics on UpToDate, the leading point-of-care online reference resource. Additionally, Dr. Doubeni is a community-engaged research scientist and serves as a mPI on the Arizona NIH Community Engagement Alliance (CEAL) Against COVID-19 Disparities, Co-I on PASC-RECOVER. Dr. Doubeni is also a participant in the Moderna COVID vaccine trial and serves on the writing group for the 3rd edition of the Principles of Community Engagement. In 2010, Dr. Doubeni was fortunate to receive the Presidential Early Career Award for Scientists and Engineers, the highest honor bestowed by the U.S. president for early career investigators for accomplishments in research, mentoring and community service. Dr. Doubeni was also awarded the Harrison McCrea Dickson, M.D. and Clifford C. Baker, M.D. (endowed) Presidential Professor (with tenure) at the University of Pennsylvania and received the Sadie Gerson Distinguished Scholar Award from the University of Pittsburgh. In addition to his research, Dr. Doubeni served on many national and international panels, including on the U.S. Preventive Services Task Force (USPSTF), where he chaired the Race and Racism Workgroup to transform the recommendation development process through a health equity framework (JAMA 2020/21). Dr. Doubeni is a member of the National Cancer Institute Board of Scientific Advisors. Additionally, I co-chair the National Cancer Advisory Board (NCAB) Ad Hoc Working Group on Strategic Approaches and Opportunities for Research on Cancer Among Racial and Ethnic Minorities and Underserved Populations. Dr. Doubeni serves as Associate Editor and Section Editor for Diversity, Equity, and Inclusion for the journal Gastroenterology and previously served as Associate Vice Provost for Diversity at the University of Massachusetts Medical School. Dr. Doubeni completed his medical training at the University of Lagos, and later completed residencies in family medicine at Duke and in preventive medicine (with an M.P.H.) at the University of Massachusetts. Dr. Doubeni previously served as Chair of Family Medicine and Community Health at the University of Pennsylvania Perelman School of Medicine.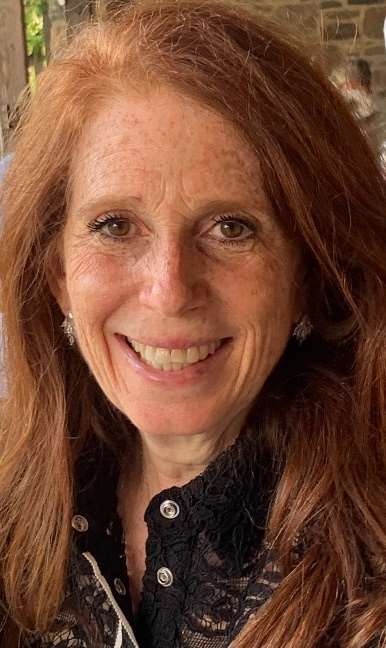 Francesca Gany, MD, MS, Chief of Immigrant Health and Cancer Disparities Service
Dr. Francesca Gany is the founding Chief of the Immigrant Health and Cancer Disparities Service at Memorial Sloan Kettering Cancer Center, Coleader of the Population Sciences Research Program, and Associate Director at MSK for Community Outreach and Engagement. She has served as the PI on several pioneering immigrant health studies and programs in the areas of cancer prevention, treatment adherence and quality of life, social determinants of health, language access, cultural responsiveness, technology and immigrant health, and healthcare access. Her work has led to the development of long-term policy and programmatic changes. Dr. Gany has a strong interest in cultural and linguistic responsiveness in healthcare. She spearheaded the development of the community-based participatory African Health, Latino Health, and South Asian Health Initiatives. She has led several studies to develop capacity around disease risk reduction through innovative multi-level interventions, disseminated through faith- and community-based organizations, and through Consulates. She worked with the community to develop the NCI-funded Cancer Awareness Network for Immigrant and Minority Populations (CANIMP), which responds to the disparities in the use of, and participation of immigrants in, cancer prevention, detection, and treatment services, and research. CANIMP works with the West African, Latino, Indian, Pakistani, Bangladeshi, Haitian, Chinese, Korean, and English-speaking Caribbean immigrant communities. Dr. Gany is a PI on the NCI-funded U54 City College of New York / MSK Partnership for Cancer Research, Training, and Community Outreach, which implements translational research, outreach, and training to address cancer health disparities. She is also PI on the NY Mexican Consulate's Ventanilla de Salud-MSK research program, as well as the NCI-funded Food to Overcome Outcomes Disparities (FOOD) study, which examines the impact of interventions to address food insecurity on treatment completion, quality of life, and depression symptoms in people with cancer. The FOOD program grew out of the Integrated Cancer Care Access Network, a cancer patient navigation program Dr. Gany co-developed. Prior to joining MSK, Dr. Gany was the founder and Director of the Center for Immigrant Health at the New York University School of Medicine, the NYU Cancer Institute CORE Center (Cancer Outreach, Outcomes and Research for Equity), and of the Health Promotion, Disease Prevention, and Human Migration concentration in the NYU Global Masters of Public Health program.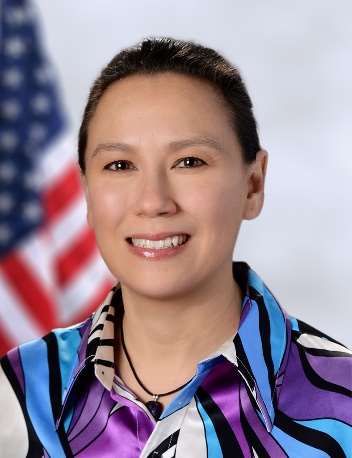 Elizabeth Fowler, Ph.D., J.D., Deputy Administrator and Director of the Center f
Dr. Fowler is the Deputy Administrator and Director of the Center for Medicare and Medicaid Innovation (CMS Innovation Center). Dr. Fowler previously served as Executive Vice President of programs at The Commonwealth Fund and Vice President for Global Health Policy at Johnson & Johnson. Liz was special assistant to President Obama on health care and economic policy at the National Economic Council. In 2008-2010, she was Chief Health Counsel to Senate Finance Committee Chair, Senator Max Baucus (D-MT), where she played a critical role developing the Senate version of the Affordable Care Act. She also played a key role drafting the 2003 Medicare Prescription Drug, Improvement and Modernization Act (MMA). Liz has over 25 years of experience in health policy and health services research. She earned her bachelor's degree from the University of Pennsylvania, a Ph.D. from the Johns Hopkins Bloomberg School of Public Health, where her research focused on risk adjustment, and a law degree (J.D.) from the University of Minnesota. She is admitted to the bar in Maryland, the District of Columbia, and the U.S. Supreme Court. Liz is a Fellow of the inaugural class of the Aspen Health Innovators Fellowship and a member of the Aspen Global Leadership Network.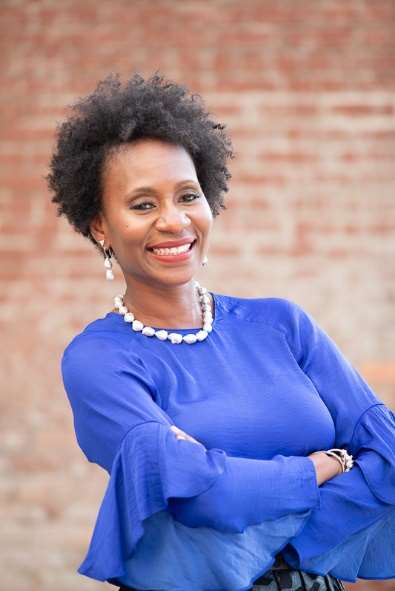 Diane Nathaniel, Co-Founder, Beat State 3, Inc & Founder, The Village Lighthouse
As a Stage 3 Colon Cancer Survivor/Thriver, Diane participates in cancer advocacy as a Survivor/Patient Advocate/Speaker. She is an Ambassador Constituent Team LEADER with American Cancer Society Cancer Action Network, the legislative arm of American Cancer Society representing the 8th Congressional District governed by Congressman Hakeem Jeffries. In this role, she meets with members of Congress, is engaged in policy development and advocates for quality, accessible and affordable healthcare especially for those affected by cancer and beyond. Diane is the Co-Founder of "Beat Stage 3, Inc." a non-profit organization founded with her best friend Helen L. Collen. Beat Stage 3, Inc. is dedicated to raising community awareness about cancer health, screening, and prevention. BS3 promotes image consciousness and renewed self-love for those who have suffered the ravages of cancer treatments. Our goal is to highlight, and implement health, beauty, and fashion makeovers to influence positive lifestyle changes and improve self-confidence that often disappears during and after treatment. Most importantly promoting self-advocacy about one's health and wellness, reducing poor health outcomes and eliminating disparities through advocacy and health literacy. Diane is an Inspirational Speaker with A-Speakers International Bureau. Diane's talks address a range of topics that range from cancer health, to life after cancer. Having a personal experience with this illness has afforded Diane the opportunity to join with a research team of doctors and scientists from S.U.N.Y. Downstate and S.U.N.Y. Stony Brook Medical Center researching the disparities of GI Cancer in African Americans. BS3 (Diane) is the Community Liaison and Patient Advocate on many cancer research grants. Under the umbrella of "Beat Stage 3, Inc.", "C.A.P.E Events" (Cancer Awareness Protects Everyone) was created; innovative conversations with the community and medical partners discussing the importance of cancer prevention and screening in a stress-free environment. Diane volunteers by speaking/tabling at various health fairs and community events in NYC and other states. Diane felt so strongly about serving her community that she is enrolled in the Public Health program at S.U.N.Y Downstate Health Sciences University where she earned an Advanced Certificate in Public Health May 2020. In March 2020, Diane was invited to be a part of the 1st Meyer Cancer Center Community Advisory Council for Weill Cornell Medicine. August 2021, Diane was appointed to the American Cancer Society Cancer Action Network's 1st Black Volunteer Caucus. Diane is serving on the Education and Training Committee. In December 2021, Diane was elected to American Cancer Society's Advisory Board for the Greater NY Area. Diane is currently employed by the New York City Department of Education as an Elementary School Counselor at Public School 11 in Brooklyn NY for the last 15 years. Diane is a Founding board member for BELA, Brooklyn Emerging Leaders Academy Charter School for girls EST. June, 2016. Diane became Board Chair in August 2020. BELA is located in Brooklyn, NY in the Bedford Stuyvesant area in District 16. BELA held commencement for its first graduating class of 50 young women in June 2021. BELA is proud to celebrate 100 percent of their young women being accepted to college and 98 percent accepted to 4-year colleges and universities. Diane is a married mother of 3 children Jazmyn 27, Jaelyn 24, and Joshua 20 who she refers to as her 3 Heartbeats. Diane says her advocacy work is for her family and others who are, have been and will be affected by cancer in the future.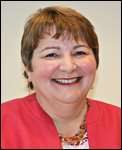 Kirsten Sloan, Managing Director, Public Policy, American Cancer Society Cancer
Kirsten Sloan is Managing Director for Policy for the American Cancer Society's Cancer Action Network (ACS CAN). In this capacity she manages a team of six senior policy principals and analysts with a focus on access to care, accelerating cures, and prevention/screening. Prior to joining ACS CAN, Kirsten was a Vice President of the National Partnership for Women & Families with responsibility for the organization's multi-faceted health portfolio. Kirsten was also Director of Federal Health Issues for AARP. In that role, she served as chief health lobbyist and managed a team of senior lobbyists in AARP's Government Relations Department. Kirsten and her team worked directly with Congress and the Administration on Medicare, prescription drugs, long-term care, Medicaid, managed care, and health insurance issues. Prior to AARP, she was the Legislative Aide for Congressman Norm Dicks (D-WA) and was responsible for health care appropriations and aging issues. Kirsten Sloan is a graduate of the University of Washington in Seattle, WA. She currently resides in Washington, D.C.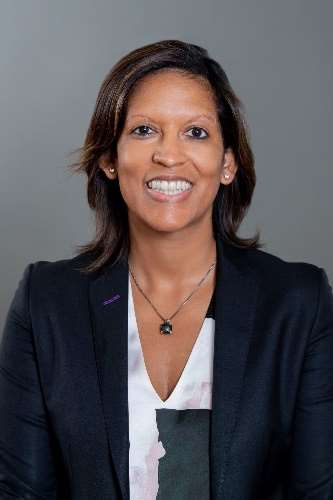 Jenn Higgins, Vice President, Public Affairs, Guardant Health
Jenn Higgins is responsible for leading and directing the overall government affairs, patient advocacy, public policy, and corporate communications functions for Guardant Health (NASDAQ: GH). As a veteran of Washington DC, Jenn serves as the company's point of contact with Congress and the Administration, actively working with key health care stakeholders to help shape public debate around issues that matter to Guardant Health.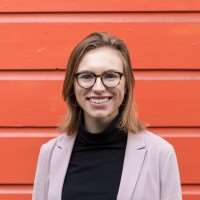 Emily Fitts, Government Business Development Manager, Healthcare, Lyft
Emily Fitts serves as the Government Business Development Manager for Healthcare at Lyft. Lyft's mission is to improve people's lives with the world's best transportation. In her role, Emily helps with the development and implementation of Lyft's government relations and public policy strategies to advance the company's long term business interests. Prior to Lyft, Emily served as the Director of The Time in Range Coalition at the diatribe Foundation, a leading non-profit organization committed to improving the lives of people with diabetes and prediabetes and to advocate for action. As the Time in Range Coalition Director, Emily was responsible for shaping the vision, developing the strategy, and driving the execution of a multi-stakeholder coalition. She facilitated productive collaborations with influential companies, non-profit organizations, and professional societies to propel the adoption of Time in Range in clinical care, research, and daily diabetes management. Emily is a graduate of Amherst College with a Bachelor of Arts in Psychology.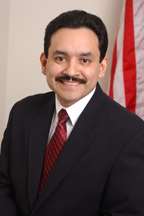 Antonio "Tony" Munoz, Illinois State Senator
State Senator Tony Munoz has committed his life to public service and giving back to the community, serving his 23rd year as senator of the 1st district. He is a co-founder of the Latino Caucus and serves as the Assistant Majority Leader in the Illinois Senate. Prior to serving as state senator for the 1st District, he was in the Army and a Chicago police officer. Munoz has continuously prioritized protecting first responders and ensuring veterans are taken care of when they return home. Munoz represents the southwest side of Chicago and currently serves on the Appropriations, Energy and Public Utilities, Executive, Insurance and Veterans Affairs Committees.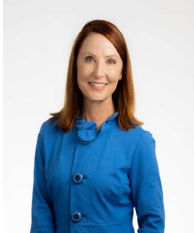 Jennifer Sherak, MBA, Senior Vice President & President, Specialty Physician Ser
Jennifer Sherak, MBA, Senior Vice President & President, Specialty Physician Services, AmerisourceBergen Jennifer Sherak (Jenny) serves as SVP & President, Specialty Physician Services. In this role, she is responsible for leading AmerisourceBergen's physician practice distribution and solutions businesses, specifically Besse Medical, Oncology Supply, ION Solutions, IPN Solutions, and IntrinsiQ Specialty Solutions. Jenny's focus is to drive the strategic direction for our physician practice portfolio of services, develop and execute on a comprehensive strategy for innovation, and optimize the value we deliver to our customer base. Jenn has spent the past twenty years using her tenacity and policy knowledge to help corporate executives navigate a constantly changing legislative and regulatory landscape. As a lobbyist, Jenn has represented a wide variety of Fortune 500 health care companies before Congress and the Administration, serving as Partner with two prominent lobbying firms. She also worked as an analyst and Special Assistant at the Centers for Medicare & Medicaid Services, with an emphasis on Medicare policy. In between her government service and lobbying, Jenn spent four years capitalizing on her health policy expertise to advise Wall Street investors and hospital chief executives. As Senior Associate with the Marwood Group, a healthcare and financial services firm based in New York, she advised over 60 institutional clients on the legislative and regulatory risks to facility-based health care companies. Her previous experience includes briefing hospital chief executives on the intricacies of the Medicare Modernization Act of 2003 as an analyst with the Advisory Board Company. Prior to Washington, Jenn conducted research at Duke University Health System in Durham, NC. Her projects included developing strategic research in continuous quality improvement for senior administrators and supporting published academic research on performance improvement in pediatric trauma stabilization, specifically dosing error in the emergency department setting. Jenn attended Davidson College where she received a B.A. in Medical Economics and Ethics and currently serves on the College's Board of Visitors. She also holds a Certificate in Legislative Studies from Georgetown University's Government Affairs Institute. Previously, Jenny served as the Global Head of Oncology Pipeline Commercialization and Business Development at Takeda Pharmaceuticals. In this role, she was responsible for defining long and short-term growth strategies for the oncology business unit and ensuring continued business unit growth through maximizing the innovative global pipeline and leveraging external collaborations and M&A. Prior to joining Takeda, Jenny was the Global Commercial Strategy Lead for Hematology at Shire Pharmaceuticals where she led integration efforts from the acquisition of Baxalta and greatly expanded the global availability of leukemia medicines for patients around the world. During Jenny's comprehensive career in the pharmaceutical industry, she has held strategic commercial positions in oncology with Baxalta, Biodesix, Celgene, Bristol Myers Squibb and Novartis leading US and global commercial strategy teams and managing product lifecycle planning.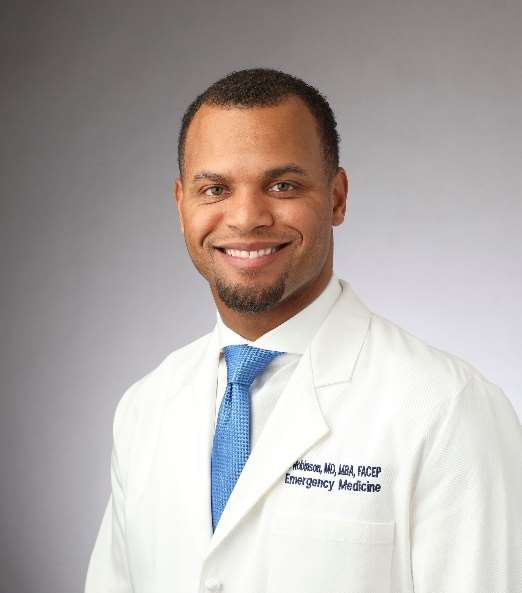 Derek J. Robinson MD, MBA, FACEP, CHCQM, Vice President and Chief Medical Office
Dr. Derek J. Robinson serves as vice president and chief medical officer at Blue Cross and Blue Shield of Illinois (BCBSIL), where he is responsible for clinical leadership, care management operations, and the Institute for Physician Diversity®. Previously, Dr. Robinson was vice president at Health Care Service Corporation (HCSC) where he established the Enterprise Quality and Accreditation department and was responsible for clinical quality performance, health plan accreditation, and related operations across multiple states. He established the HCSC Health Equity Steering Committee and served as chairman from 2015 to 2021. Dr. Robinson is an active member of the community and was appointed in 2021 to the Medicaid Advisory Committee for the State of Illinois. He is a member of the board of directors at the Cook County Health Foundation and vice-chairman of the Board of Trustees at Xavier University of Louisiana. Dr. Robinson is a member of the Economic Club of Chicago where he is the 2020-22 chairman of the Young Leaders Committee. He also volunteers as an official with Illinois Swimming and is a nationally certified judge with USA Swimming. Dr. Robinson is the recipient of numerous awards including Crain's Chicago Business 40 Under 40, 40 Game Changers Under 40 – Ariel Investments, and the 2019 Leadership in Healthcare Award by National Medical Fellowships, Inc. Savoy Magazine recognized Dr. Robinson in its list of 2020 Most Influential Black Executives in Corporate America. An active emergency medicine physician, Dr. Robinson is board certified by the American Board of Emergency Medicine and holds degrees from Xavier University of Louisiana, Howard University College of Medicine, and the University of Chicago Booth School of Business.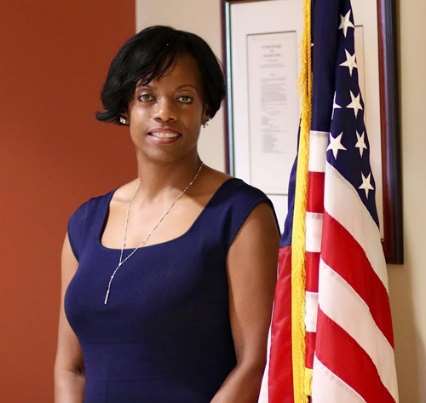 Stephanie Dyson, Vice President, Head of U.S. Policy & Government Affairs, Brist
Stephanie Dyson is Vice President, Head of U.S. Policy & Government Affairs at Bristol Myers Squibb. Prior to joining BMS in 2021, she was the Vice President of Public Policy & Government Affairs for Biogen. Mrs. Dyson has had a distinguished career as a health policy strategist and government affairs executive focusing on a wide array of issue areas in both the private health sector and government that spans more than 20 years. She brings a cross-industry perspective, combined with expertise in executing strategy aligned with business priorities, emphasizing innovative and realistic strategies for changing markets.