Daisha Hankle
Assistant Director of Workforce Learning Solutions, DeVryWorks
Daisha Hankle was born to be a coach, she lives each day by the motto, by Jimmy Johnson; "the difference between ordinary and extraordinary is a little EXTRA." She is a dynamic and energetic webinar facilitator who has spent 15 years honing her training and motivation skills on the sidelines of the basketball court to currently leading DeVry University's corporate virtual workshop program. Daisha has a passion for inspiring individuals and teams through lively, engaging webinar experiences; which provide relevant key takeaways for immediate and real-world application, to benefit personal and professional growth. Daisha guides content development for DeVry's Learn-Do-Grow webinar series, which are great tools for your rapidly evolving workforce. The most popular topics include professional development and building customer relationships, or her team can create custom content for your specific needs. Daisha holds a Bachelor of Business Administration from Howard University and a Master of Business Administration from Keller Graduate School of Management. Daisha is a Northern California native, currently residing with her husband and son in Dayton, OH.

Professor Bert Lindstrom
Senior Professor/Faculty Chair, DeVry University
Dr. Bert Lindstrom has extensive experience in leadership. Holding a Bachelor's Degree in Management, a Master's in Hospitality and a Doctorate in Organizational Leadership, Dr. Lindstrom has managed people in multiple areas and disciplines. Within his 24 years in education, he has served as a Dean, Professor, Department Chair and Program Director. He presently serves as a Senior Professor/Faculty Chair at DeVry University. Prior to this, he spent 15 years in the hospitality industry working within restaurant management.

"Leading," says Dr. Lindstrom, "is finding out what people are good at and what they need to do better, what they like to do and what they don't like to do, and why and how those things fit into the needs of an organization." When challenged to come up with four to eight words to best describe himself, he says that he's one who enjoys "Helping others empower themselves."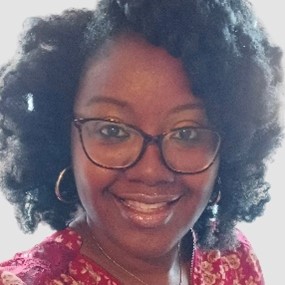 Datricia Dixon
Student Support Advisor II, DeVry University
Datricia Dixon currently serves as a Student Support Advisor II at DeVry University. She began her role in 2020 at DeVry's Irving, Texas campus. However, her ties to the university go as far back as 2014, when she worked for a consulting firm that actually served DeVry. For two years Dixon was based in Naperville, Illinois where she coached students and provided observations and debriefs to advisors.

In the higher education arena, Dixon has also worked as an enrollment coach, quality specialist and trainers and has had the opportunity to partner with many colleges and universities on student persistence. She also spent several years in early childhood education. Dixon holds a bachelor's degree in psychology and communications and a master's degree in education.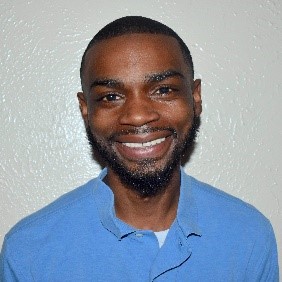 Jordan Moore
DeVry University Student
Jordan Moore is a DeVry graduate who was able to earn his degree through his employer's partnership with the university. He joined Mattress Firm in November of 2019 as a distribution center team member, crediting the company for completely changing his life.

Moore praises DeVry University for exceeding his expectations and providing him with the tools needed to succeed in earning his degree. From being paired with supportive advisors to having access to unlimited resources, Moore's experience was overwhelmingly positive. He looks forward to gaining more knowledge in his field.