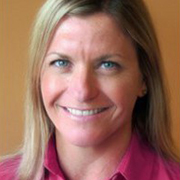 Melissa Abbott
Vice President, Retainer Services
Hartman Group

Melissa has tracked trends in the health, wellness, food and retail industries for over 15 years and has developed a deep understanding of retail and cultural trends across a wide array of products. She has appeared on The Food Network and numerous national media annually. She has an MS in Food Marketing from the National University of Ireland, Cork and a BS in Political Communication from Emerson College.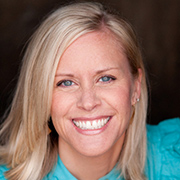 Jenna A. Bell, PhD, RD
Senior vice president, Director of food & wellness
Pollock Communications

Jenna A. Bell, PhD, RD, is Pollock's food and nutrition strategist, keenly adept at translating science into messages that resonate with consumers. As a leader in the dietetic community, consumer book author and former professor, registered dietitian, Dr. Bell creatively marries brands with science for health influencers and develops strategic programs that uniquely position brands for success with consumers.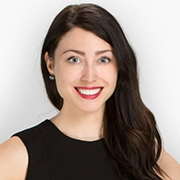 Molly Hjelm
VP marketing
SPINS

As VP of Marketing at SPINS, Molly Hjelm leads a team of Nutritionists, Analysts, and Health and Wellness experts responsible for blending SPINS' proprietary insight with its unique understanding of the Natural Foods and Specialty Retailer ecosystem. The content that they produce helps retailers and manufacturers both interpret and anticipate consumer health trends, paving the way for innovation and personalization. Years of experience in media consulting for manufacturers and retailers also equip her to speak on the consumer path to purchase across channels, digital personalization and the changing media landscape.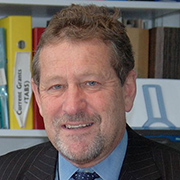 Tom Sanders, DSc
Professor of nutrition and dietetics
King's College, London

The main focus of our research is on the mechanisms by which diet influences risk of cardiovascular disease. Much of our research has been involved with differentiating the effects of different types of fatty acids(trans fatty acids, omega-6 and omega-3 polyunsaturated fatty acids, oleic acid, and different chain length saturated fatty acids) as well as the relative proportions of fat and type of carbohydrate on cardiovascular risk factors. More recently, we have been examining the effects of saturated fatty acids of varying chain length and the influence of triglyceride structure on cardiovascular risk, including insulin secretion and sensitivity.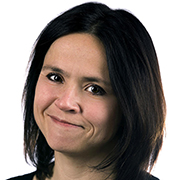 Elaine Watson
Editor
FoodNavigator-USA

Elaine has more than 15 years' experience in multimedia business journalism and events management in the UK and the USA, covering subjects as diverse as industrial espionage, open innovation, and food labeling.

She has also organized and chaired face-to-face and online events from seminars and round table debates to conferences on everything from radio-frequency ID tagging to the gluten-free market.

Elaine began her career in journalism at an online food trading exchange called efdex in the UK and went on to work for a series of publications including The Grocer, Food Manufacture and Food Ingredients, Health & Nutrition. In 2002, she was named Features Writer of the Year by the UK Periodical Publishers Association at its inaugural Food and Drink Journalism Awards.

Elaine moved from the UK to Ohio in spring 2011 to join the editorial team of two leading online publications: NutraIngredients-USA and FoodNavigator-USA. Today, she lives in California and edits FoodNavigator-USA.