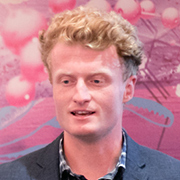 Kit Wallen Russell
Co-Founder and R&D Director
JooMo Ltd.

With a Masters Degree in Geophysics from University College London (UCL), twice published scientific author and JooMo Co-Founder Kit published a peer-reviewed paper in 2017 that describes the first ever mechanism to determine whether skin is healthy or not. As director of the Pavane Research Centre (the R&D arm behind all ground-breaking JooMo technology), he discovered that the ONLY indicator of healthy skin was high microbial biodiversity, not the presence/lack of particular microbes. The immense power of his discovery meant that, for the first time, it was possible to determine whether everyday cosmetics really are the primary cause of the skin allergy epidemic that's raging across the western world. To do so, Kit formed a partnership with top European institution, The Medical University of Graz, to test everyday cosmetics, including JooMo, for their effect on skin health. The extremely intriguing results from the seminal study have pointed at a link between the amount of synthetic ingredients in a product, and its damaging effect on skin microbiome biodiversity. Kit aims to dispel the myths and ill-education surrounding Probiotics within the industry and distance JooMo from the Pro-/Pre-Biotics label. JooMo is NOT a probiotic.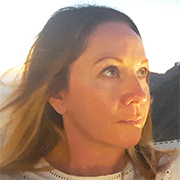 Nicole Fall
CEO
Asian Consumer Intelligence Pte. Ltd

Nicole Fall is founder and Head of Trends at Asian Consumer Intelligence / Five by Fifty, a successful trend forecasting and innovation agency that specialises in helping the world's most recognisable brands develop more effective products and services.

Two decades experience living in China, Hong Kong, Tokyo, Malaysia and Singapore has helped Nicole develop firsthand understanding of the AP region, along with 100+ days a year traveling internationally to work on projects globally that help multinationals define opportunities and build new revenue streams. With a focus on looking ahead using trend forecasting to analyse emergent scenarios, Nicole is also a regular keynote speaker.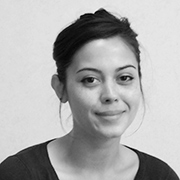 Jamie Mills
Senior Analyst
GlobalData Plc

Jamie is a Senior Analyst specializing in consumer and innovation insight with particular focus on beauty and personal care. Having worked within consumer research and analysis at GlobalData over the last six years, Jamie's role involves providing strategic analysis and insight into consumer behavior and its impact on innovation for clients across the FMCG space.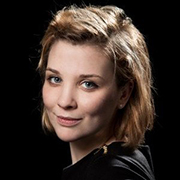 Lucy Whitehouse
Editor
CosmeticsDesign-Europe

A journalist and editor with several years of experience in business journalism across print and digital, Lucy works as European Editor with William Reed Business Media for the region's leading trade publication for the beauty industry.