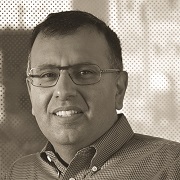 Zubin Austin, PhD, MBA
Dr. Austin, PhD, MBA, is Professor and Koffler Chair in Management at the Leslie Dan Faculty of Pharmacy and the Institute for Health Policy, Management, and Evaluation — Faculty of Medicine, at the University of Toronto, Canada. An award-winning researcher and educator, Dr. Austin focuses primarily on the professional and personal development of the health care workforce. Within the pharmacy community, Dr. Austin is widely recognized for his work in improving the quality of teaching at the undergraduate, graduate and post-graduate levels, and enhancing the provision of patient care by pharmacists. He has developed continuing education programs for pharmacists to improve their skills as educators. His innovations in education and instructional design have been adopted worldwide, and he has been a leader in the area of interprofessional education. In 2017 he was installed as a Fellow of the Canadian Academy of Health Sciences, the highest award for health services researchers in Canada. He is also the only University of Toronto faculty member to have ever received both the President's Teaching Award for excellence in education and the President's Research Impact Award for the societal significance of his research. He has been named undergraduate Professor of the Year by students on 18 separate occasions. Dr. Austin has been either a student or teacher at the University of Toronto continuously since 1984, earning two bachelor's degrees, three master's degrees and a PhD.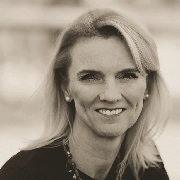 Laura Beil
Laura Beil is a freelance health and science writer whose work appears in The New York Times, Men's Health, Science News, Texas Monthly, Cosmopolitan, Reader's Digest and other magazines. Last year, she reported and hosted the podcast "Dr. Death," which was downloaded more than 25 million times during its first four months of release. She was a finalist for a National Magazine Award in 2015 and has received top reporting awards from the Association of Health Care Journalists and the American Society of Journalists and Authors. In 2018, she received the Victor Cohn Prize for Excellence in Medical Science Reporting.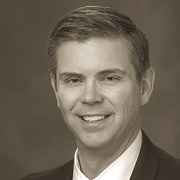 Brian Blankenship, JD
In his role at the North Carolina Medical Board, Mr. Blankenship manages the prosecution and defense of all cases handled by the Board's attorneys. He regularly prosecutes disciplinary cases and represents the Board in state courts in appeals of disciplinary and licensing cases and in lawsuits initiated in state and federal court. Mr. Blankenship has worked for the North Carolina Medical Board since 2002. Before joining the Board, he served as an Assistant Attorney General with the North Carolina Department of Justice. Mr. Blankenship received his undergraduate degree from High Point University and his Juris Doctor from Campbell University.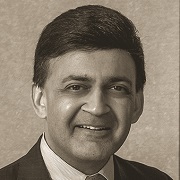 Humayun J. Chaudhry, DO, MACP
Humayun "Hank" Chaudhry is the President and Chief Executive Officer of the FSMB. From 2016 to 2018 Dr. Chaudhry also served as Chair of the International Association of Medical Regulatory Authorities (IAMRA), which represents 116 members in 48 nations. Dr. Chaudhry is a graduate of New York University, the New York Institute of Technology (NYIT) College of Osteopathic Medicine and Harvard University's School of Public Health. He completed an internship at St. Barnabas Hospital in New York, followed by an ACGME-accredited residency in Internal Medicine at Winthrop-University Hospital, New York, where he spent an additional year as Chief Medical Resident. Dr. Chaudhry spent 14 years with the United States Air Force Reserve, rising to the rank of Major and serving as a Flight Surgeon. He spent two years as Health Commissioner for Suffolk County, New York, overseeing 1,300 employees and a budget of $400 million. He is a Clinical Associate Professor of Internal Medicine at the University of Texas Southwestern Medical School in Dallas, Texas, and co-author of "Fundamentals of Clinical Medicine," 4th edition and "Medical Licensing and Discipline in America." In 2016, Dr. Chaudhry was recognized by Modern Healthcare magazine as one of the 50 Most Influential Physician Executives and Leaders in America.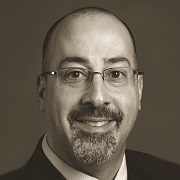 James M. DuBois, DSc, PhD
Dr. DuBois is the Steven J. Bander Professor of Medical Ethics and Professionalism, Professor of Psychology, and Director of the Bioethics Research Center at Washington University School of Medicine. He directs the Professionalism and Integrity in Research Program (PI Program), which offers personalized assessments, a group workshop, and post-workshop coaching calls to help researchers operate professionally in today's complex environments. He is the Founding Editor (with Ana Iltis) of Narrative Inquiry in Bioethics: A Journal of Qualitative Research, published by Johns Hopkins University Press. He has received more than $10 million in research and training grant-funding from the National Institutes of Health, the U.S. Office of Research Integrity and various foundations. His research interests include understanding and preventing ethical lapses in healthcare and research, fostering best practices for informed consent, research ethics in mental health and empirical research on bioethical issues. Dr. DuBois completed his PhD in philosophy at the International Academy of Philosophy in Liechtenstein and his DSc in psychology at the University of Vienna in Austria, where he focused on cross-cultural moral psychology.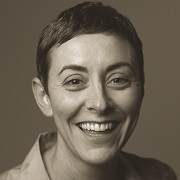 Marissa Hoechstetter
Marissa Hoechstetter is a patients' rights and criminal justice reform advocate. As a survivor of sexual assault by her OB/GYN while she was pregnant, Ms. Hoechstetter shares her experience publicly in order to bring attention to sexual assault by medical professionals and the need for criminal justice reform in supporting survivors of sex crimes (particular those by serial criminals). She recently presented to the FSMB's Workgroup on Sexual Boundary Violations and writes and speaks frequently on these subjects. Ms. Hoechstetter is a member of the Rape, Abuse & Incest National Network's Speakers Bureau and the Medical Board Roundtable. She also works as a senior advancement and communications professional for nonprofit organizations. Ms. Hoechstetter lives with her family in Massachusetts.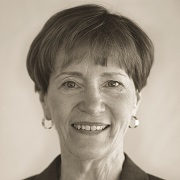 Patricia A. King, MD, PhD
Dr. King is Chair of the FSMB Board of Directors and was a member of the Vermont Board of Medical Practice from 2003 to 2015, including service as Chair. She is Chair of FSMB's Workgroup on Education about Medical Regulation and also serves on the FSMB Executive, Governance, Finance, Compensation, Investment, and United States Medical Licensing Examination (USMLE) Composite committees. She previously served on the FSMB Workgroup on Innovations on State-Based Licensure, Interstate Compact Taskforce, and Editorial Committee. Dr. King is a Professor of Medicine at the University of Vermont, where she is active in medical school curriculum development and medical student teaching. She also has a practice in Primary Care Internal Medicine with the University of Vermont Medical Group. In addition, she is a member of the Ambulatory Care Test Development Committee for the USMLE. Dr. King earned a PhD in Physiology from Brown University and an MD from the University of Vermont College of Medicine.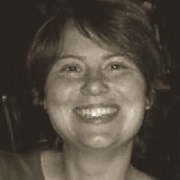 Gillian Slaughter, MBA
Prior to joining the College of Physicians and Surgeons of Ontario in 2017, Ms. Slaughter was the Director of Professional Conduct at the College of Dental Hygienists of Ontario and the Manager of Investigations and Resolutions at the College of Occupational Therapists of Ontario. She was an Associate in the Litigation Department at McCarthy Tétrault LLP, a leading Canadian law firm, with a focus on health law and professional liability. Ms. Slaughter also served as Senior Advisor to the Minister Responsible for Women's Issues in Ontario, the Honourable Sandra Pupatello. She received a bachelor's degree from McGill University; a master's in business administration degree, with honors, from Schulich School of Business at York University; and an LLB from Queen's University. She became a member of the Ontario Bar Association in 2002.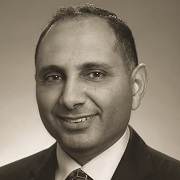 Sherif Z. Zaafran, MD
Dr. Zaafran was appointed to the Texas Medical Board in 2016 and currently serves as Board President. Dr. Zaafran, an anesthesiologist by training, was appointed to the U.S. Department of Health and Human Services' new Pain Management Best Practices Inter-Agency Task Force in 2018. He is also a delegate for the Texas Medical Association and an Alternate Delegate and member of the Committee on Future Models Anesthesia for the American Society of Anesthesiologists. Additionally, he is Chair of the Government Affairs Committee for the Texas Society of Anesthesiologists and is Vice-Chair for the Harris County Medical Society Delegation to the Texas Medical Association. He currently serves on the FSMB's Education Committee. Dr. Zaafran studied biochemistry at the University of Texas at Austin and received an MD from the University of Texas McGovern Medical School in Houston.