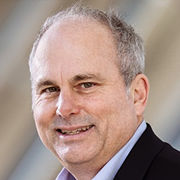 Chris Pearson
President
5G Americas
Chris Pearson is the President of 5G Americas. In his executive role, he is responsible for the overall planning of the organization and providing management for the integration of strategy and operations in the areas of technology, marketing, public relations and regulatory affairs. Mr. Pearson earned a Master of Business Administration degree from The Albers School of Business and Economics at Seattle University.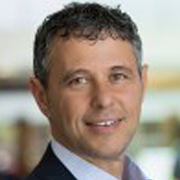 Alejandro Holcman
Senior Vice President, Corporate Engineering
Qualcomm Technologies
Alex Holcman is senior vice president of Corporate Engineering (QCES) for Qualcomm Technologies, Inc. In his current role, Holcman leads a centralized organization that provides end-to-end engineering services to accelerate the cost effective development and commercialization of Qualcomm technologies. With more than 1,300 engineers, QCES provides services to Qualcomm Technologies' internal businesses and external customers. Holcman has held a wide variety of engineering and management positions within Qualcomm since joining the company more than 20 years ago. Previously within QCES, Holcman led ESG, an engineering team that collaborates with operators around the world to optimize and evolve their wireless networks. Prior to joining QCES, he served as lead systems engineer for the Globalstar Mobile Satellite System, and was also responsible for some of the company's core network infrastructure products. Possessing significant expertise in wireless network technology, Holcman helped Qualcomm to pioneer 3G/CDMA technology by contributing to 3G cellular and 3G/CDMA/IS-41C intersystem operations standards, and developing software for the first AMPS/CDMA dual-mode mobile phone. Holcman holds more than 24 patents, as well as a bachelor's degree in electrical engineering and computer sciences from the University of Illinois, and a master's degree in telecommunications from the Australian Telecom Research Institute.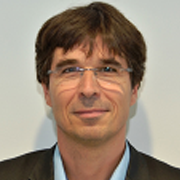 Emmanuel Bidet
VP, Convergent Networks
Orange
Emmanuel Bidet is currently in charge of core network and automation within Orange Labs Networks. Emmanuel has more than 25 years of experience in the Telecommunications industry. In previous positions, he was in charge of Orange networks operations in France from 2008 to 2012 and responsible for new services development and deployment for Orange France from 2012 to 2016. Thanks,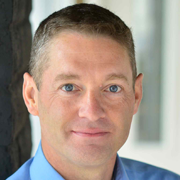 Joe Madden
Principal Analyst
Mobile Experts
Joe Madden is Principal Analyst at Mobile Experts LLC. Mr. Madden provides most of the business analysis behind our forecasts, as well as primary research in semiconductor areas. Over 26 years in mobile communications, he accurately predicted the rise of Digital Predistortion, Remote Radio Heads, Small Cells, and the Mobile IT market. He validates ideas with mobile and cable operators, as well as hardware suppliers to find the match between business models and technology. Mr. Madden holds a Physics degree from UCLA. Despite learning about economics at Stanford, he still obeys the laws of physics.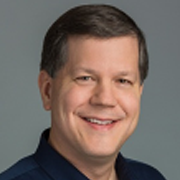 Ron Marquardt
VP of Technology
Sprint
As Vice President of Technology for Sprint, Dr. Marquardt is responsible for Sprint's long-term technology strategy and architecture, the industry relationships and investments enabling Sprint's innovation and ecosystem development goals, as well as the company's advocacy in US and global industry forums and standards bodies. He also represents Sprint at speaking engagements, in press and analyst interviews, and as needed with regulatory bodies and other industry stakeholders. Prior to Sprint, Dr. Marquardt was VP of Technology Development at Clearwire Corporation, responsible for that company's technology strategy as well as the architecture, design, testing, and implementation of its mobile broadband 4G network, devices, and services. He also was CTO at Covad Communications where he led teams responsible for the engineering and network planning of VoIP, wireless, and broadband services across the United States. Prior to that role, he was in various positions at network equipment manufacturers. Dr. Marquardt has an S.B. in Physics from MIT, an M.S. and Ph.D. in Applied Physics from Caltech, and is an alumnus of the Stanford Graduate School of Business.