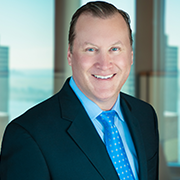 Peter Antall, M.D.
Chief Medical Officer
Amwell
Dr. Peter Antall is the Chief Medical Officer at Amwell, where he is responsible for clinical direction of the platform as well as guidance and training for Amwell's clients. He is also the founder and President of the Amwell Medical Group, the nation's first national telehealth medical group, where he manages over clinicians in a variety of disciplines, providing telehealth services in all 50 states.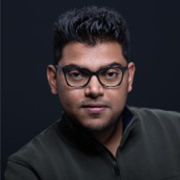 Kuldeep Singh Rajput
CEO and Founder
Biofourmis
Rajput leads Biofourmis, a digital therapeutics company that uses artificial intelligence, remote monitoring and analytics to manage patients with chronic conditions. Recognized as the "Forbes 30 Under 30," Rajput has demonstrated strong leadership experience with building teams, developing talent, and successfully growing and managing strategic partnerships with global pharmaceutical manufacturers, health systems and payers. Under his leadership, Biofourmis has raised over $45 million in venture capital from leading venture capital firms including Sequoia Capital, MassMutual Ventures, Aviva plc, and Mayo Clinic Ventures.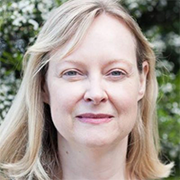 Linda Branagan, Ph.D.
Director
Telehealth Programs at the University of California San Francisco Medical Center
Her office provides tools, operational infrastructure and information so that any UCSF provider interested in delivering care via telehealth can do so effectively and compliantly. She has been in the telehealth industry for over 15 years. As an experienced technology product manager, she has led development of telehealth tools for dermatology, ophthalmology, stroke evaluation and disaster response.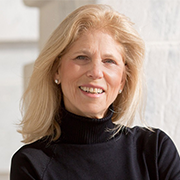 Ann Mond Johnson
CEO
American Telemedicine Association
Ann Mond Johnson joined the American Telemedicine Association (ATA) as CEO in 2018. Her experience includes building, launching and leading client driven companies that have been innovators in healthcare technology and data to support consumers using healthcare. Prior to joining the ATA, Ann served as CEO of Zest Health, a technology-enabled service; as Board Chair and Advisor to ConnectedHealth, a leading provider of private insurance exchanges; and as co-founder and CEO of Subimo, a pioneer in healthcare cost and quality decision support tools for consumers. Ann began her career in healthcare data and information as Senior Vice President at Sachs Group (now part of IBM Watson/Truven Health). She also worked at a multi-hospital system in Minneapolis which is now part of Allina.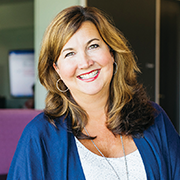 Linda Ruschau
Chief Client Officer
PatientPoint
Linda Ruschau is part of the PatientPoint founding team, bringing 25 years of experience in pharmaceutical marketing and point-of-care expertise to the company. As Chief Client Officer, Linda leads a national sales team in helping brands impact patient-physician dialogue, drive patient engagement and create sustainable success for forward-thinking pharma, OTC and CPG clients.