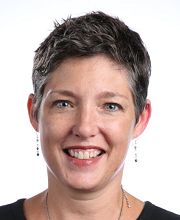 Kathy Stokes
Director, Fraud Prevention Programs
AARP
Kathy Stokes has worked in and around the financial security arena for most of her career. As Director of Fraud Prevention Programs with AARP's Fraud Watch Network, she leads AARP's efforts in helping members and other consumers protect themselves and their families from scams and fraud. In addition, Kathy serves as a subject matter expert on Social Security for AARP's consumer outreach activities. Prior to joining AARP in 2016, Kathy worked with the Brookings Institution's Retirement Security Project, the Employee Benefit Research Institute, the American Savings Education Council and Ernst & Young's national tax group. She also ran her own communications consulting practice for a decade with clients in the financial education and retirement space. Kathy holds a bachelor's degree in Rhetoric and Communication from the University of Pittsburgh and a master's degree in American Government from the Johns Hopkins University.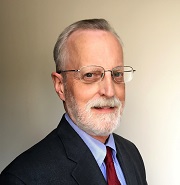 Robert Clark
Robert Clark provides consulting services on Social Security issues for financial professionals. He started the business in June 2014 after a 38-year career with the Social Security Administration (SSA). Robert began his career with SSA in 1975 as a Social Insurance Specialist. He served as SSA's Public Affairs Specialist for Northern New England from 1999 until his retirement in 2014. As a Public Affairs Specialist, he was responsible for enriching the public's understanding of Social Security programs. He was a frequent speaker at events for the public and served as liaison to governmental and non-governmental agencies and organizations. Robert is a graduate of the University of Massachusetts, Amherst (1975), where he received a Bachelor's of Science degree in Psychology. He currently resides in Maine.
Jon Dauphine
CEO
Foundation for Financial Planning
Jon Dauphiné was named CEO of the Foundation for Financial Planning (FFP) in 2016 and has since led FFP's efforts to develop, sustain and grow pro bono financial planning programs for people in need. Jon previously served 15 years at AARP – first as its Senior Vice President of Economic Strategy, followed by eight years as SVP of consumer programs. An attorney, Jon has also held roles in major D.C. law and public affairs firms. He graduated cum laude from Harvard Law School and with highest honors from Vassar College.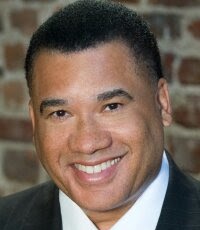 Ric Young
Host
Ric currently co-anchors the CBS19 News at 5 in Central Virginia. Previously, he was an Adjunct Professor of Broadcast Journalism at Virginia Commonwealth University in Richmond Virginia. The veteran journalist has won numerous awards for his on-air work, including an EMMY and Edward R. Murrow award.