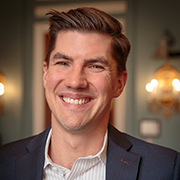 Claude Aiken
President & CEO
WISPA
Claude Aiken is the President & CEO of WISPA. He serves on the FCC's Broadband Deployment Advisory Committee, the Commerce Spectrum Management Advisory Committee, and as a Senior Fellow at New York Law School. Prior to joining WISPA, he served as a trusted advisor to FCC Chairman Wheeler and Commissioner Clyburn, and held senior leadership positions in the FCC's Wireline Bureau and Office of General Counsel. He was named a Rising Star by FierceWireless in 2018.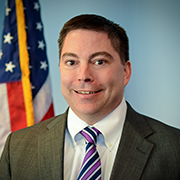 Mike O'Rielly
Commissioner
Federal Communications Commission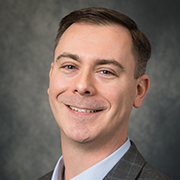 Michael Scardina
Director of Network Strategies and Technologies
Armstrong Group
Michael Scardina, PE is a member of the Technology & Innovation team at Armstrong, where the customer goal is Life Made Easy™. As Director – Network Strategies & Technologies, Mike's responsibilities include IP, transport, voice, last-mile, and customer CPE network architectures, solutions development, product technical development and evaluation, short and long-term technical roadmap, and exploring both traditional and non-traditional cable MSO solutions. In his 20 years in the telecommunications industry, Mike has held various roles in ILEC/CLEC telephone, cellular wireless, and cable MSO.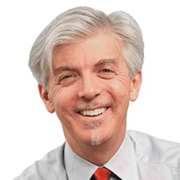 Stephen Rayment
VP, Technology Solutions
Ericsson
Stephen is responsible for technology strategies in Ericsson North America's radio Networks team. He has a particular focus on new spectrum and services including CBRS. In a prior life, he led the definition and delivery of innovative carrier Wi-Fi solutions. He has 40 years of product experience in the telecommunications industry. He has been active in industry standardization, holding officer roles in IEEE 802.11, the Wi-Fi Alliance and now board membership in CBRS Alliance. He is author of over 80 patents world-wide. Stephen holds a B.Sc. and M.Sc. in Electrical Engineering, and a Diploma in Administration, is a Life Member of the IEEE and a lecturer at Carleton University.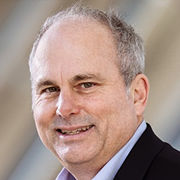 Chris Pearson
President
5G Americas
Chris Pearson is the President of 5G Americas. In his executive role, he is responsible for the overall planning of the organization and providing management for the integration of strategy and operations in the areas of technology, marketing, public relations and regulatory affairs. Mr. Pearson earned a Master of Business Administration degree from The Albers School of Business and Economics at Seattle University.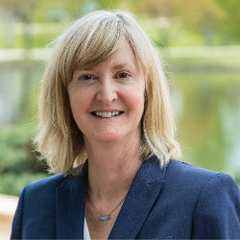 Linda Hardesty
Editor-in-Chief
Fierce Wireless
Linda Hardesty is editor-in-chief at Fierce overseeing the telecom group comprised of FierceWireless, FierceTelecom, and FierceVideo. She's been a trade journalist since the mid-1990s covering the business and technology of telecommunications networks. Prior to Fierce, she wrote for SDxCentral, Communications Technology/CableFax, and Cable World. She can be reached at lhardesty at questex.com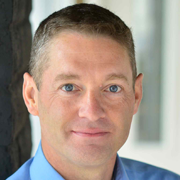 Joe Madden
Principal Analyst
Mobile Experts
Joe Madden is Principal Analyst at Mobile Experts LLC. Mr. Madden provides most of the business analysis behind our forecasts, as well as primary research in semiconductor areas. Over 26 years in mobile communications, he accurately predicted the rise of Digital Predistortion, Remote Radio Heads, Small Cells, and the Mobile IT market. He validates ideas with mobile and cable operators, as well as hardware suppliers to find the match between business models and technology. Mr. Madden holds a Physics degree from UCLA. Despite learning about economics at Stanford, he still obeys the laws of physics.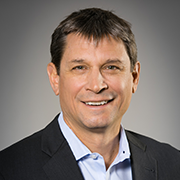 Mark Poletti
Director of Wireless Technologies
CableLabs
Mark Poletti is the director of wireless technologies at CableLabs a non-profit research & development lab funded by the global cable industry. He is responsible for wireless R&D activities across fixed, mobile and emerging wireless technologies for the secure delivery of high-speed data, video, voice and next-generation services. Prior to joining CableLabs, Mark built, managed and operated 2G, 3G (CDMA) and 4G (WiMax) networks for US WEST and Clearwire, respectively. He also focused on mobile operator design, operations and performance issues of 2G, 3G, 4G, and satellite networks for over 20 years with companies including ViaSat, Clearwire, ATECS/Centerline, US WEST/Qwest, and General Electric. Mark holds a Master of Science degree in telecommunications from the University of Colorado, and a Bachelor of Science degree in Physics from the State University of New York at Buffalo. He has multiple issued and pending patents.