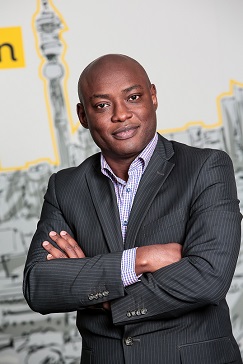 Billy Owino
Country Manager
TransUnion Kenya
As CEO of TransUnion, Kenya, Billy Owino drives the use of traditional and alternative credit data to offer economic opportunities to consumers, as well as small and micro businesses. He brings over 17 years of ICT business experience — the majority in mobile telecommunications. Prior to Transunion, he was Regional Director, EA at Sage Group and served as Director, Business Development with Qualcomm Inc. in South Africa, working to drive the adoption of 3G mobile data services and smartphones. He also previously held senior roles with numerous mobile operators in Kenya, Afghanistan and Sudan, leading their enterprise business divisions. Having been at the forefront of initiatives to democratize smartphones to consumers, Owino is passionate about the role of technology in empowering consumers and communities in Africa. He holds a bachelor's degree in economics from the University of Nairobi, and serves on the Advisory Board of SA-based Insight2Impact (i2i).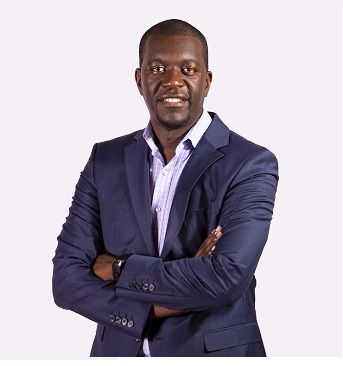 Samuel Tayengwa
Director, Products
TransUnion Africa
Samuel is the Head of Products & Analytics - RoA at TransUnion Africa. He serves as local ambassador for the African regions for Financial Services including Insurance and Consumer products and is the primary link between the African regions and the Center-of-Excellence. Before TransUnion, Samuel was the Head of pricing for Corporate & SME schemes for PruHealth Insurance, a Discovery subsidiary, where he contributed to the formulation and implementation of the overall business strategy. He has been employed in the Insurance industry for more than 12 years and has gained extensive experience in risk management and data analytics.
Carmen Williams
Director, Financial Services Research and Consulting
TransUnion Africa
Carmen Williams is a strategic researcher with a strong background in financial services. She's gained solid experience within several banks, focusing on customer strategy, industry insights and market analysis. Her sound management abilities and history of research excellence have fueled critical insights fundamental to the planning of long-term, strategic goals and business decision-making.

Williams moved from Strategic Manager of Nedbank's retail and business banking division to lead TransUnion Africa's newly established Financial Services Research and Consulting team. She's responsible for industry insights and driving relevant research studies. Williams graduated cum laude from the University of Johannesburg with an honours degree in humanities, specialising in sociology and research. Her strong research skills have enabled her to assist in numerous industries, including the public sector, financial services and retail.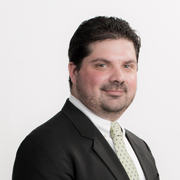 Chad Reimers
fraud
TransUnion
Chad Reimers is Head of TransUnion Africa's 'Rest of Africa' business, with accountability for the financial performance and business operations in seven countries. Prior, he led the company's 'Strategy & Planning function, including the development of the annual, medium-term strategy cycle, working across geographies, verticals, horizontals and functions. Previous experience includes: Five years in London's financial services sector in internal consulting roles, driving strategic initiatives; five years in Australia within public practice, and public and private sectors, primarily in financial analysis and policy advisory roles; and five years in Accenture South Africa's Strategy practice working with the country's largest banks. Reimers is a Chartered Accountant with an MBA (cum laude) from the Gordon Institute of Business Science (University of Pretoria). He holds the PRINCE2 Registered Practitioner certification, in addition to bachelor's degrees of commerce and arts from the University of Western Australia.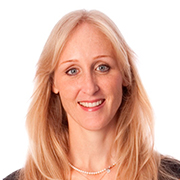 Lisa Thomas
Senior Director, Marketing
TransUnion Africa
Lisa Thomas brings nearly 20 years of marketing experience and an extensive understanding of the banking/financial, legal, and corporate and commercial sectors. She's managed marketing teams within several corporates, including RMB Private Bank, Investec, Norton Rose Fulbright, Nedbank Capital, and consulted clients, such as ABSA/Barclays, PwC and Nedbank.

Thomas has an established skillset of successful marketing, business development and communications campaigns, including all aspects of marketing, media management and crisis communications. Her strong relationship building history and negotiation skills allow her to proactively respond to requests, find and create opportunities, and explore the best methods to market. Thomas holds a bachelor's degree in of economic sciences, majoring in commercial law, marketing and business management. She's fluent in English and Afrikaans, and studied Italian for four years.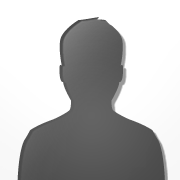 Lizette Swart
Marketing Manager
TransUnion Africa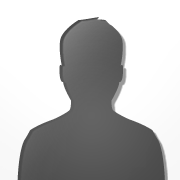 Ivy Agina
Sales Support
TransUnion